Advisory Board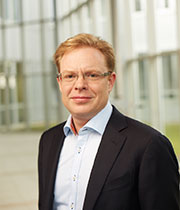 Stephan Schambach
Chairman

Stephan Schambach is an entrepreneur and a pioneer of e-commerce. He recognised the importance of Internet trading for the software market back in the early 1990s. In 1992 he founded Intershop and developed the company into the international market leader for e-commerce platforms. He took Intershop public on the Neuer Markt in 1998 and floated it on the Nasdaq in 2000. In 2004 Stephan founded Demandware, another e-commerce company, which he also listed successfully in the USA in 2012. With his companies Stephan developed some of what are today the core standards for online trading, producing the first software solutions with which large companies can handle their complex e-commerce processes.
Stephan Schambach has been an enthusiastic sailor for many years with a marked interest in all technical solutions that can be found on board. It was his interest in environmentally friendly hybrid yachts that brought him to Torqeedo.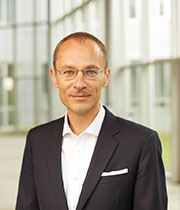 Jens-Thomas Pietralla
Russell Reynolds Associates

Jens-Thomas Pietralla manages the global industrial goods practice of Russell Reynolds Associates as well as their office in Munich. Besides advising his clients in questions of management, succession and strategy, he concentrates on finding the right candidates for supervisory and management boards in industrial and technological companies.
Before switching to HR consulting, Jens-Thomas was CEO of Navico Holding, the global market leader in marine electronics for four years. With responsibility for 2,500 employees on three continents, he transformed a portfolio of disparate businesses into a powerful single group of companies. He strengthened the technology portfolio and product range of the corporate brands Lowrance, Simrad und B&G, consolidating operations, optimising the organisation structure and developing a high-performance management team. Today Navico is one of the most profitable, globally integrated vendors in the industry.
Before his engagement with Navico, Jens-Thomas was Chief Marketing Officer at Siemens AG. During his time as CMO the unprompted brand awareness for Siemens grew by 14 percentage points. He began his career at McKinsey & Company, working as a management consultant for technology companies in New York and Munich for six years.
Jens-Thomas Pietralla studied physics at the University of Ulm, undertaking research into optical semiconductor structures.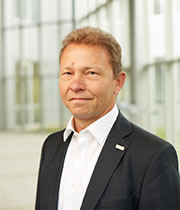 Dr Dieter Kraft
Robert Bosch Venture Capital GmbH

Dieter Kraft is an investment partner at Robert Bosch Venture Capital (RBVC) and coordinates RBVC's venture business. Dieter has worked for Bosch since 1990, looking back on broad experience in the field of technology with a focus on operational business with hardware and software for automotive electronics and telecommunications networks. Before joining the venture capital division of Bosch in 2009, he headed the Bosch Group's engineering division for hybrid and electrical vehicles. As head of an internal research department at Bosch, he was previously responsible for communications and energy networks, software architectures, electrical propulsion, human-machine interaction and new business fields.
Dieter was awarded a PhD in nuclear and atomic physics from the University of Frankfurt and gained insights into mathematics, pharmacology and nuclear medicine.