WE LOVE WATER – AND OUR JOB
OUR INNOVATIVE AND EMPATHETIC WORK CULTURE IS ONE OF OUR GREATEST ASSET TO DRIVE THE BOATING INDUSTRY FORWARD.
Torqeedo's headquarters is located in the Alpine lake district near Munich – a landscape of clear waters, dark forests, iconic blue skies and mountains rising in the distance. On their way to work, Torqeedo employees see first hand what we aim to protect. Many of our engineers, designers, communication specialists, and technicians are sailors and boaters themselves, exploring the wild waters and mountains of Bavaria in their leisure time. In fact, Torqeedo sponsors a motorboat license for all its employees as one of our benefits. It's crucial that everyone at Torqeedo understands the needs and goals of our customers. And that we all experience the joy of moving across the water with a powerful motor while preserving and respecting the environment. This shared belief makes us strive to do the very best each day.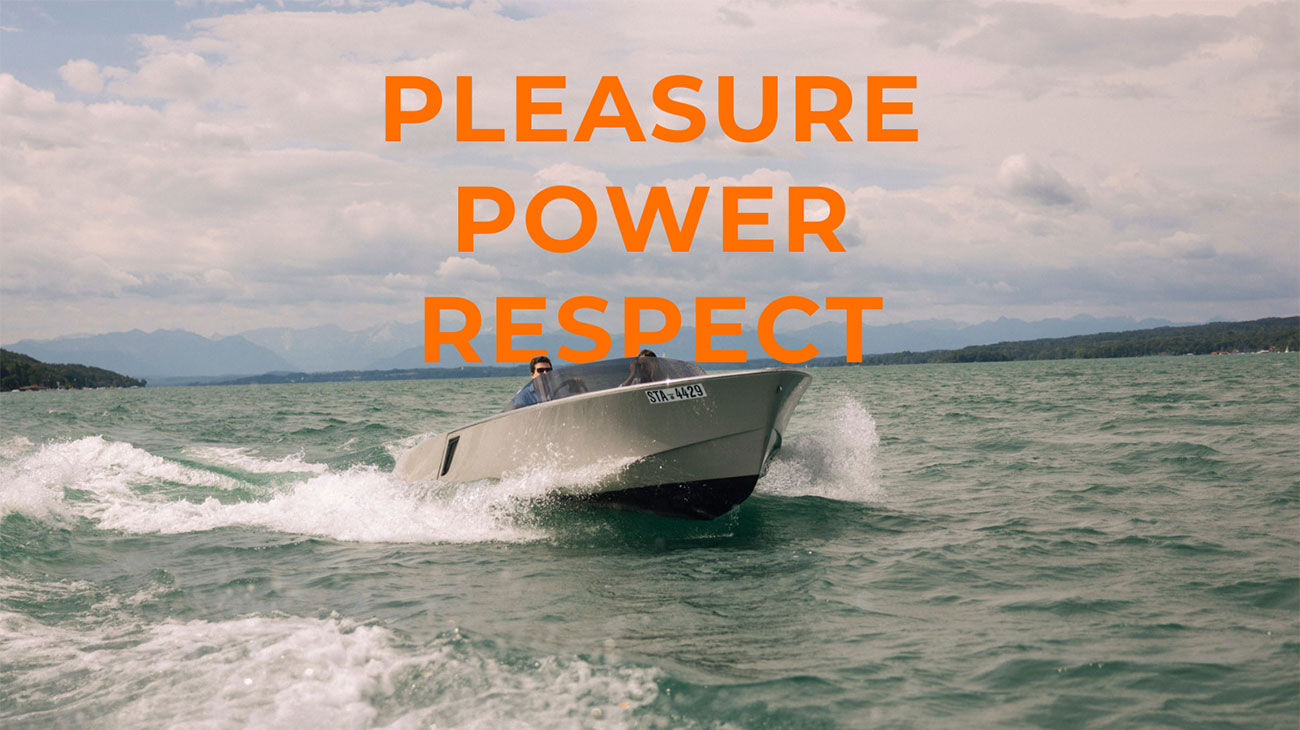 Our corporate values are derived from our brand essence, Pleasure, Power and Respect: Joy, Performance and Responsibility. What exactly do we mean by these? And how do we live these values?
PLEASURE
It's a great feeling to zip over the water with an electric motor – the instant acceleration, the power and silence. It's also a great feeling to achieve your goals with valued co-workers. Embracing creativity and open dialogue, we collaborate trustingly with teammates, customers, and partners, both locally and globally. With a forward-thinking approach, we act with purpose, celebrating achievements and learning from setbacks. Every individual's contribution matters, forging us into a stronger, united team with a shared vision.
POWER
The most powerful Torqeedo motor today is 50 times more powerful than our groundbreaking prototype model in 2006. And we are not stopping there. Driven by self-motivation and collective ambition, we consistently push boundaries and strive for excellence. We set and chase ambitious goals, challenging one another to redefine what's possible on a daily basis. Our planning is clear, transparent, and grounded, ensuring efficient use of resources and optimal economic results. As a strong and cohesive team, we make sure everyone has the essential tools, while nurturing their competencies. We continuously improve, actively listen to our customers and find effective and efficient solutions together.
RESPECT
Our products allow customers and partners to relish their time on the water without harming nature. The deep respect for our human and natural surroundings shapes our collaborative approach. It's our duty to ensure our partners and customers achieve their goals, so we adhere to the highest standards in quality, sustainability, and social responsibility. We stand as a pillar of reliability, fulfilling our obligations and commitments. Our vision is to lead a sustainable, eco-conscious transformation in the mobility sector. We interact with mutual respect, loyalty, and honesty. By embracing resource-efficient and forward-thinking strategies, we aim for growth that benefits everyone.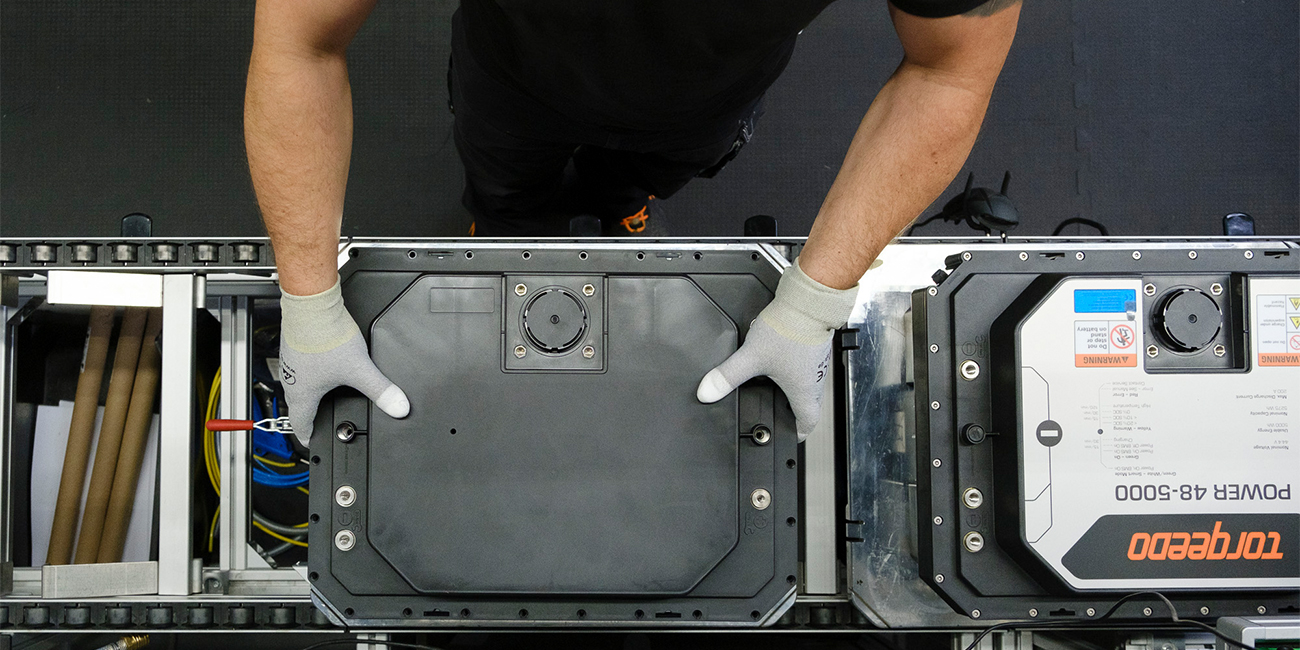 "THE TORQEEDO SPIRIT"
INTERVIEW WITH MARGRET REDLER, DIRECTOR CULTURE & CORPORATE SOCIAL RESPONSIBILITY AT TORQEEDO
What do you need to bring with you to hit the ground running at Torqeedo?
We've defined a triad that expresses our Torqeedo culture: Pleasure, power, and respect. We're looking for people who want to pitch in with us. People who are flexible and like dynamics. The areas of responsibility are varied and teamwork is our top priority. In size terms we're no longer a classic startup, but we still have a supportive, family-like culture.
What exactly characterizes your working culture?
Here, everyone knows each other. Our production, development and management staff work in the same building, the distances are short, and the atmosphere is family-like. Here, you meet every day at the coffee machine and in the canteen. Development work is done in small, agile teams and there's a plenty of scope for individual contributions.
MARGRET REDLER
is Torqeedo's Director of Culture and Corporate Social Responsibility. She is a proven HR expert with broadly based experience in various industries. She loves to make corporate values tangible in everyday work life, enabling employees and management to strive for their very best: building up a strong team spirit and encouraging personal development.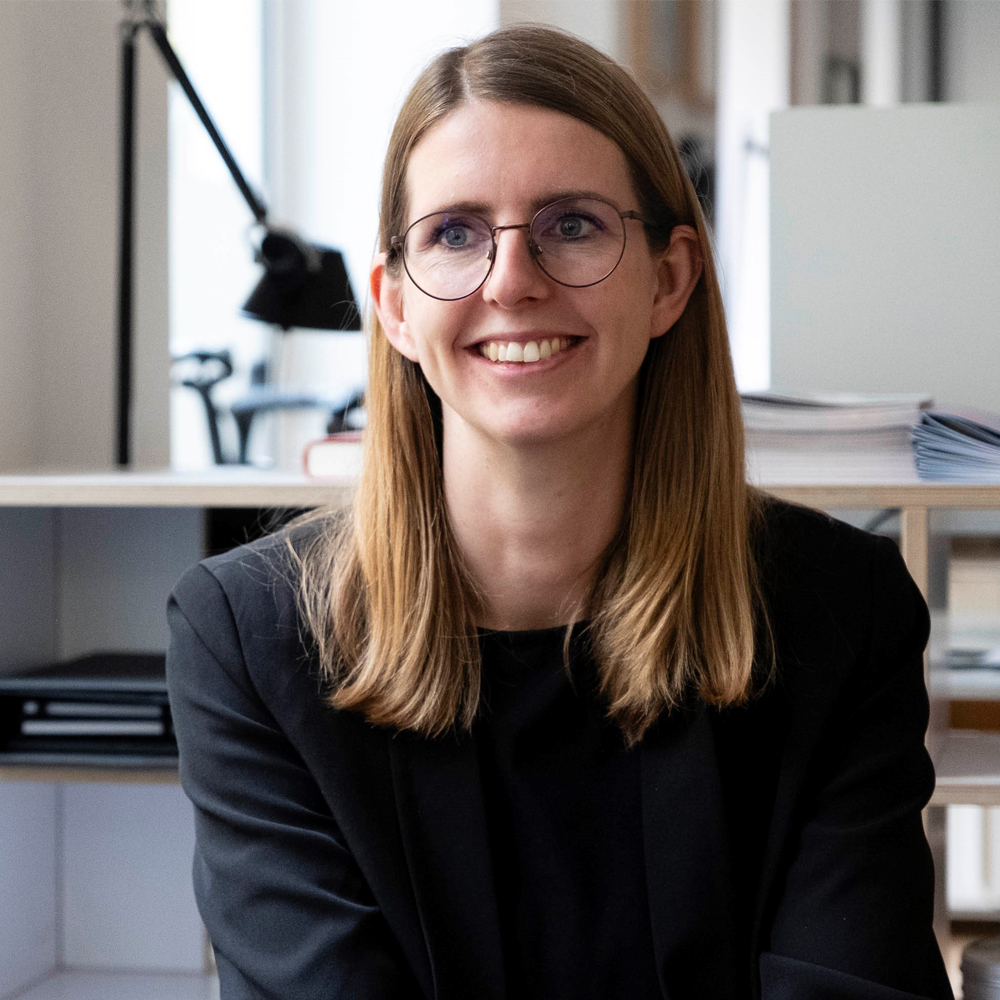 Pleasure and power are important values for a manufacturer of electric motors, but where does respect come into play?
On the one hand, respect and responsibility for nature is part and parcel of our products and technologies. But responsibility is also key in our personal interactions. We've got an open mindset and always treat each other with respect. That diversity is a core value is also a matter of course for us. Last but not least, responsibility relates to a person's attitude to work at Torqeedo. You have to enjoy defining processes yourself, and sometimes you also need the stamina to keep going if a development process ends up more difficult than expected. But in return, you're very close to the product, proactively involved in shaping it, and experience its entire evolution from the idea to the final test. And by the way, that takes place right here on Lake Starnberg. Because that's also part of the day-to-day work in many of our jobs – directly on a boat or on water.
Why is a proactively practiced corporate culture so important and such a high priority at Torqeedo?
Because a visible corporate culture strengthens the commitment, satisfaction, and not least the productivity of everyone in the company. A transparent and appreciative dialog makes it easier for everyone involved to achieve their goals. Numerous current studies on the impact of corporate culture also support this view. The bottom line is that employees want to make a difference – and want their contribution to be recognized.