Constructed to power planing motorboats
Gilching, Germany (October 30, 2019)
The fully electric MY-Elégance S by Hanke & Dorsch melds classic design with high-tech, eco-friendly motorization by Torqeedo. The elegant day cruiser is powered by a Deep Blue 100 kW electric inboard motor specifically designed and constructed to power planing motorboats with a reliable, easy-to-maintain direct-drive design. Two 40 kWh Deep Blue lithium batteries with BMW technology (i3-type), deliver the latest in automotive battery technology, industry-leading energy density and a comprehensive safety system. Due to the modern construction and the well-balanced lines, this boat planes, in combination with the Deep Blue 100 kW, extremely fast.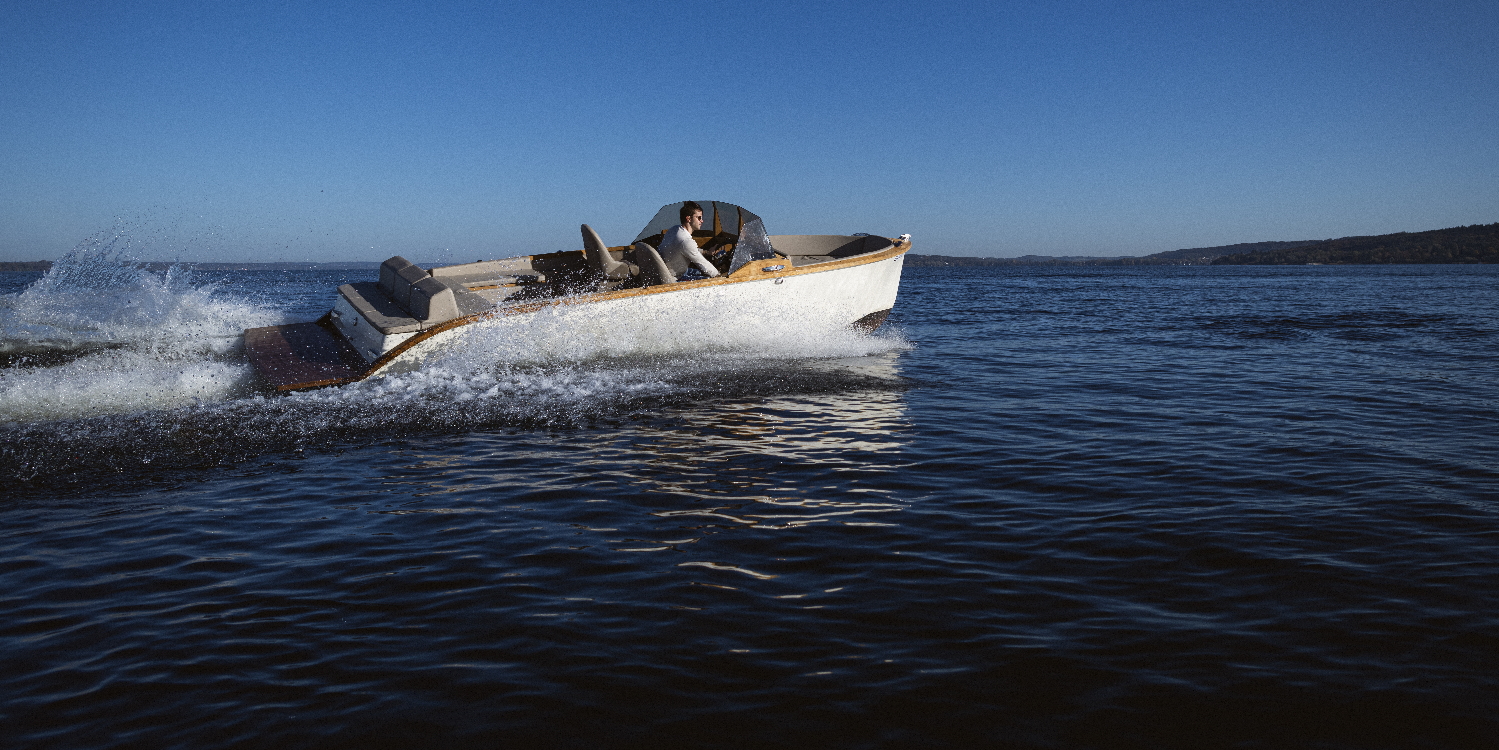 The MY-Elégance S is constructed from fibreglass and mahogany, a 6.45-metre modern interpretation of the classic sport boats of the 1920s, which had the helm far in the quarterdeck and a very powerful motor in the foredeck. With a top speed of almost 55 km/h, the MY-Elégance has a range of 43 km. At a cruising speed of 10 km/h the owner can spend up to 10 hours on the water.
The Torqeedo electric drive system takes up very little space compared to a combustion engine, which allows a spaciously designed 6-seat centre cockpit to be integrated in front of the driver. The lithium-ion batteries were installed in the hull, which assists with a proper trim when planing. This increases speed and efficiency without additional trim tabs.
With the model "MY-Elégance S" the boatbuilders Hanke & Dorsch present their latest development, a luxurious electric day cruiser which combines modern features with classic style.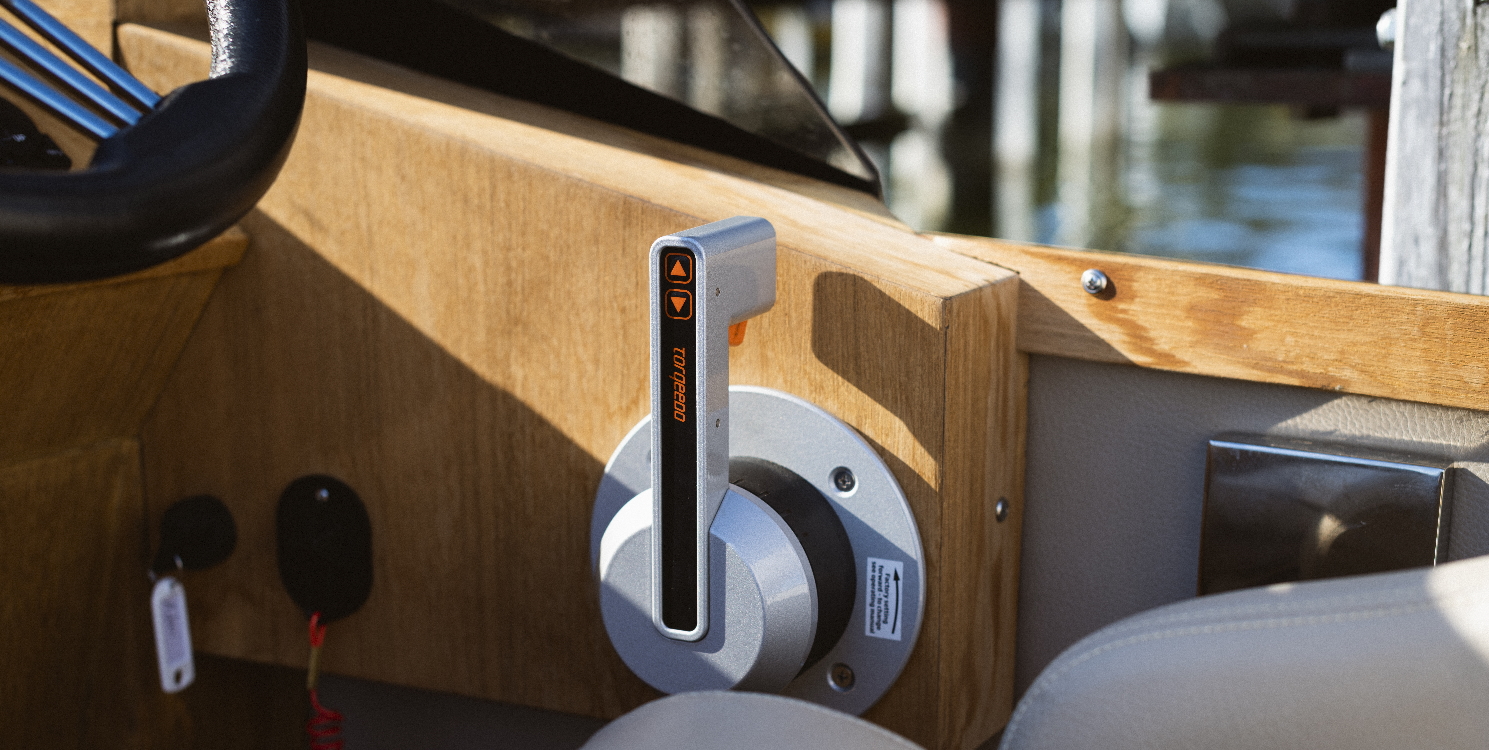 PR & Pictures
Find press releases and high-resolution pictures
at the: › Torqeedo Dropbox
Find the main catalogue 2019 here: › Catalogue 2019
Relevant Torqeedo Products
MY-Elégance powered by Torqeedo
30 OCTOBER 2019 • 1 MIN READING TIME
Motorboats
Tech
Press Releases