Mark Johnson loves everything about sailing
Gilching, Germany (November 18, 2019)
Mark Johnson loves everything about sailing: the thrill of piloting a heeling yacht, the sound of a bow wave, trimming sails – he lives for it all. But he could do without the hassle of a diesel engine. "Not so nice, is it? The smell, the noise, the fuel," says Johnson, who is Leader of Marine Innovation for electronics manufacturer Raymarine. When the young family started shopping for a cruiser, he knew he wanted to ditch fossil fuels.
"We have the benefit of a pure family cruising programme without tough time or place constraints, and we can adjust our plans to suit the weather and the wind. We looked at every fast, lightweight, planing sailboat at La Rochelle Boat Show," says Johnson.
"The Pogo 30 had a spacious, open interior, a nice cockpit and, most importantly, a manufacturer open to installing an electric propulsion system."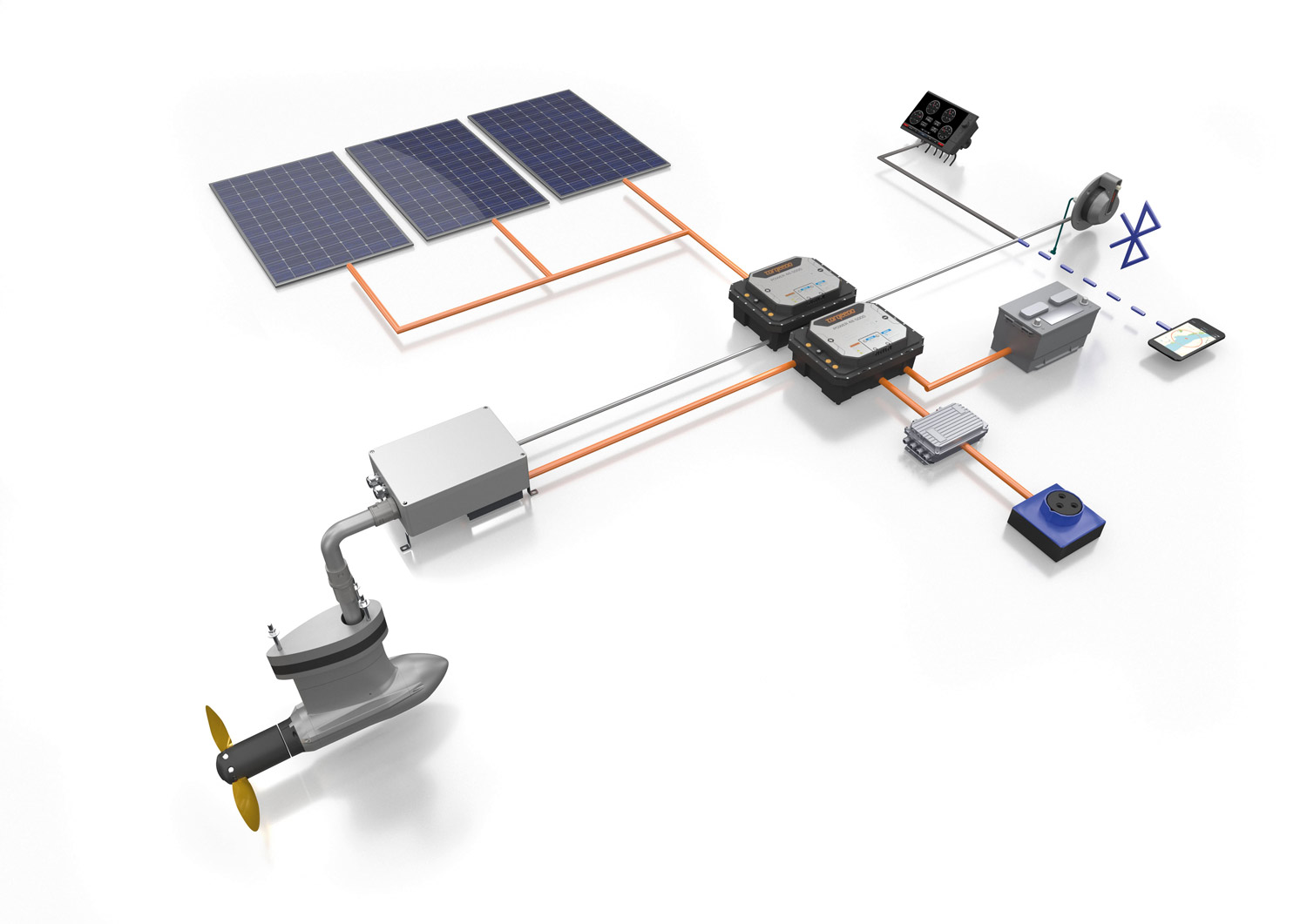 Pogo Structures, the 30's manufacturer, specifies either a 12 or an 18 hp diesel auxiliary engine for the 2.8 tonne, 30-footer, or a Torqeedo electric pod drive and lithium batteries. Johnson opted for the Cruise 4.0 pod, a 8 hp equivalent, with two Power 48-5000 lithium batteries. The Torqeedo system saves 200 kg of weight and frees up space in the engine room, while propelling the yacht at 5 knots for 5 hours or 3 knots for 20 hours for a maximum range of 60 nautical miles.
Electric yachts can be charged through plugging in, hydrogeneration, a diesel generator, or solar power. "We go sailing when it's nice weather, and solar gives us clean, quiet power in the conditions we're likely to be sailing in." The yacht was fitted by Solbian Solar with 1 kWp of panels and Genasun chargers in a transom-mounted array and a unique fold-out installation on the boom. Panels are attached to a fibreglass backing and zipped to the mainsail cover.
"People ask if the mainsail cells work. They're more efficient extended but even in their vertical orientation, they're charging the system," says Johnson. Johnson integrated data from the Torqeedo propulsion system, hotel loads, and the solar arrays into Raymarine's innovative Axiom touchscreen multifunction navigation display. As a result, the overall energy flow of the yacht is now available at a glance.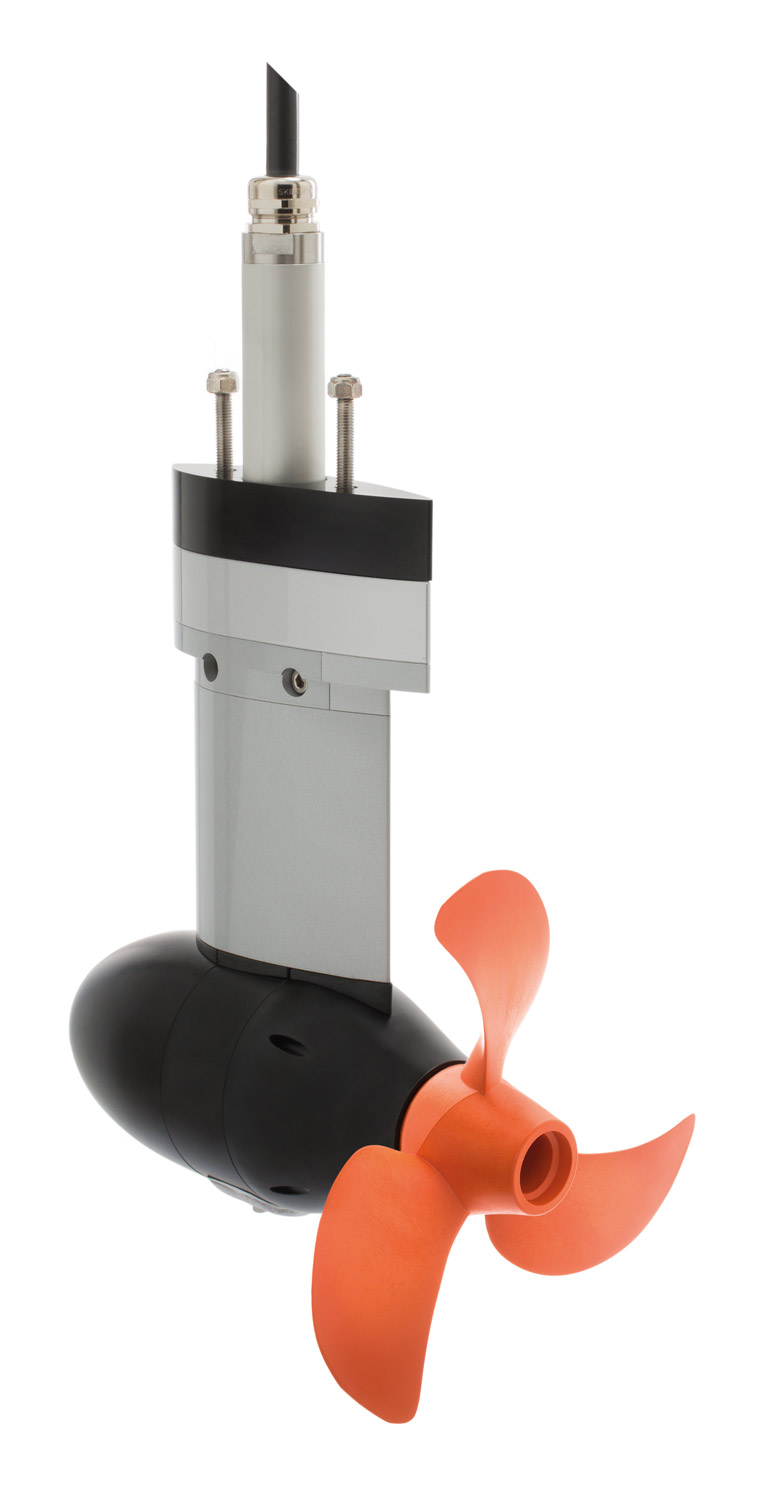 "Going fully solar requires planning, sunshine, and a destination that's appropriate to the wind, but those are the conditions in which we prefer to sail. There's plenty of power for everything on board, it's quiet, it doesn't smell, and it takes care of itself. There is less servicing, less weight, it saves space, and is generally less intrusive. A better fit, overall, for our sailing boat."
PR & Pictures
Find press releases and high-resolution pictures
at the: › Torqeedo Dropbox
Find the main catalogue 2020 here: › Catalogue 2020
Related Torqeedo Products
Sunshine sailing on a Pogo 30
19 NOVEMBER 2019 • 3 MIN READING TIME
People
Sailboats
Press Releases