Innovative new materials and alternative fuels
Palma, Spain (December 16, 2019)
If you've walked the docks at a yacht show recently, you know that sustainability is one of the hottest trends in superyacht design. Innovative new materials and alternative fuels are all the rage and the greening of the industry is in full force. That trend is extending to yacht tenders, as well.
Tender boats are an integral part of the yacht scene, providing recreational opportunities and a critical connection to land for owners and guests, as well as working boats for the crew. On superyachts there are often two tenders on board, one for the crew and one for the owner and the guests. The crew uses smaller inflatable boats, which are ideal as working boats.
For the owner and her guests there are more luxurious tender boats, such as the electric tender 08e. The tender 08e is a fully electric yacht tender and day cruiser that mixes high-tech and high-style for a clean, quiet and emission-free day on the water. The ultra-modern tender was developed by Bootswerft Heinrich's designboats brand with twin Deep Blue 50 inboard motors and 40 kWh Deep Blue batteries, propelling the boat at up to 45 km/h. This makes it the perfect platform for cruising, wakeboarding, waterskiing or simply exploring nature with up to 8 guests.
The 8-metre tender 08e also offers many practical advantages to the yacht owner, including reduced maintenance and a simplified fuel mix onboard. The tender 08e may be charged onboard the yacht or via shore power at a marina with its integrated charger. Fast charging is also available.
When you choose a lower-emission way to get around, whether it's by an electric car, train, boat or bus, it makes a difference! With the tender 08e, you can enjoy your day by the sea knowing you did your part to protect it.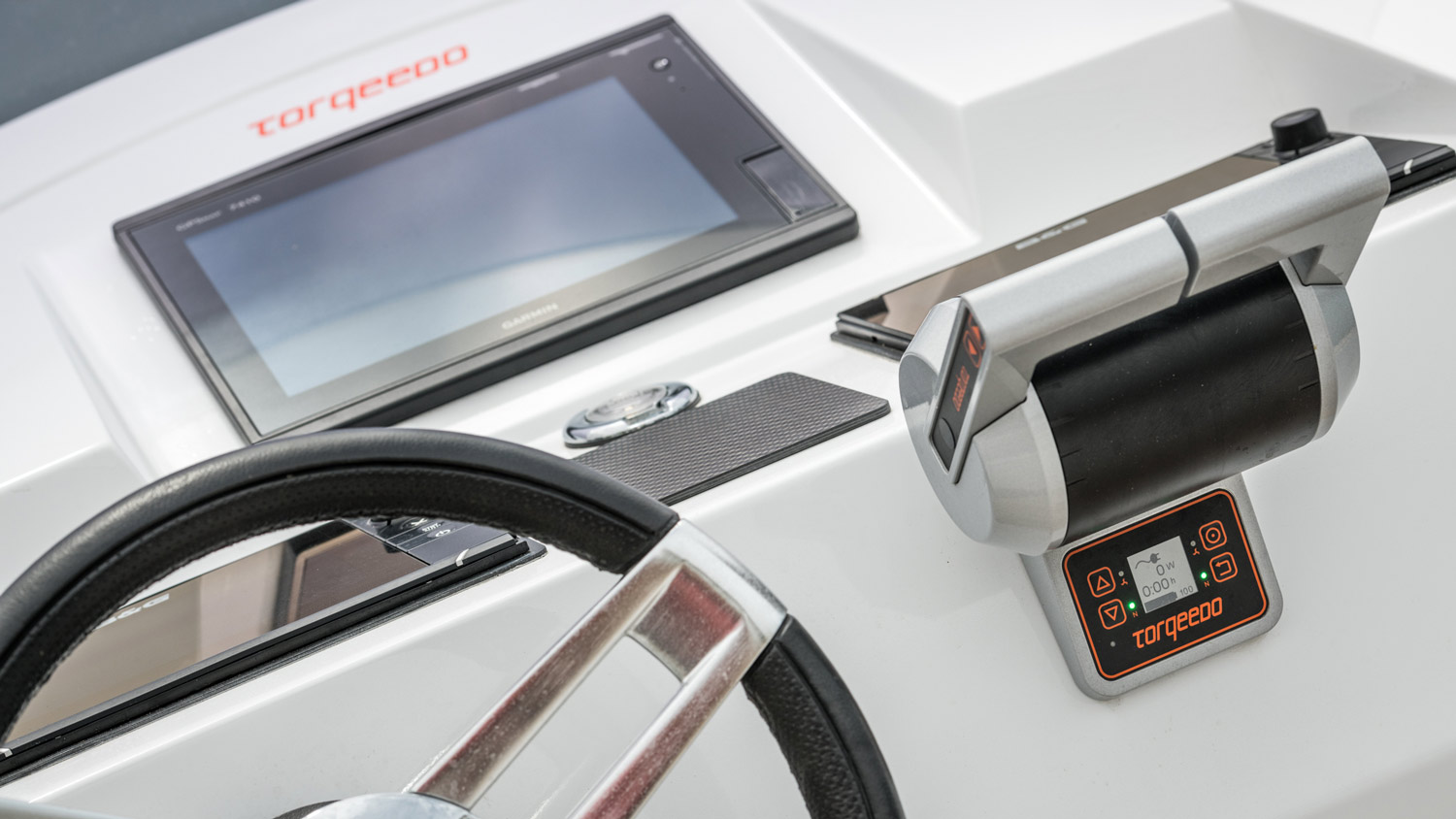 PR & Pictures
Find press releases and high-resolution pictures
at the: › Torqeedo Dropbox
Find the main catalogue 2020 here: › Catalogue 2020
Related Torqeedo Products
16 DECEMBER 2019 • 3 MIN READING TIME
Tech
Motorboats
Press Releases