In competitive sailing foiling vessels have been floating above the water for some time. The new technology could also transform mainstream boating.
Mailand, Italy (February 12, 2019)
Have you ever seen a flying sailboat? Foiling vessels have wing-like hydrofoils mounted under the hull. As speed increases, the foils provide lift and can even lift the hull up and out of the water. When the resistance created by a hull moving through the water is reduced by raising the boat on foils, even if it is only partially raised, the boat can sail much faster.
You might wonder why an electric drive manufacturer like Torqeedo is interested in foiling. There's a simple answer: Torqeedo believes in foiling because it is not only revolutionizing racing sailing – foiling tech is set to transform mainstream boating, making boats much more efficient and environmentally friendly.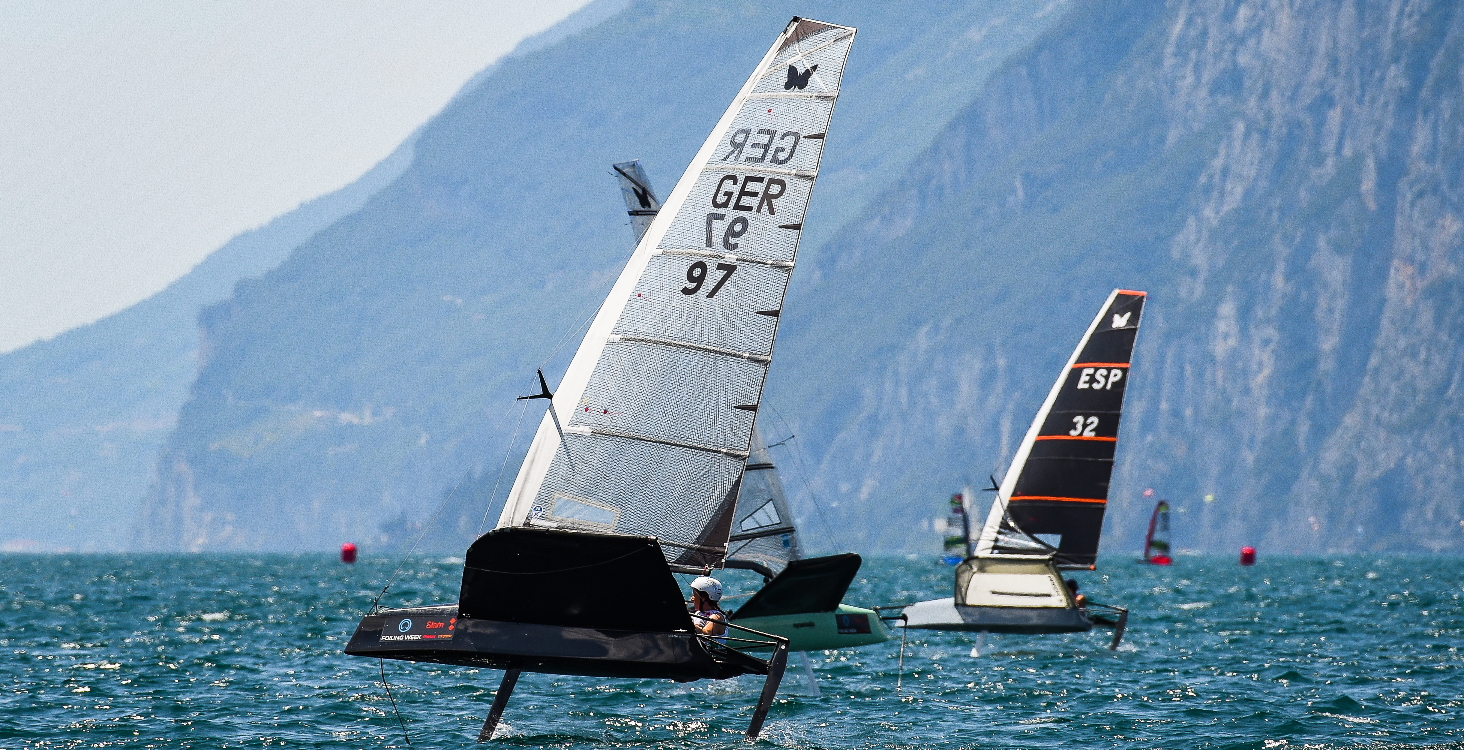 Promising foiling applications beyond sailing
While not every boat can fly, the term used when the entire hull is out of the water and the boat only supported by the hydrofoils, every innovation in foiling technology means larger, heavier boats can start to foil and increase their overall efficiency. The most efficient foiling boats use much less fuel and can more easily transition to clean, quiet electric propulsion, which reduces their overall climate impact.
Building revolutionary electric hydrofoil together
Torqeedo is building on its longstanding partnership with Foiling Week and its dedication to supporting the development of foiling technology by supporting the Multi-Purpose eFoiler Design Challenge, announced February 11 at the 2019 Foiling Awards in Milan. This design competition aimed at professional naval architects, engineers, and designers hopes to inspire the creation of a revolutionary electric hydrofoil concept, and to encourage and promote energy-efficient passenger transportation using eco-friendly electric engines and hydrofoils.
The Multi-Purpose eFoiler Design concept is in line with the three pillars of the Foiling Week: accessibility, sustainability and safety – goals which Torqeedo is proud to support. Information about the competition is available on  › FoilingWeek.com with more details to be released over the next few weeks.
We are looking forward to working with Foiling Week and our co-sponsor Gurit, a respected manufacturer of advanced composites, to explore the leading edge of marine technology with the MP eFoiler Design Challenge participants. Let's see what flies!
Find the main catalogue 2019 here: › Catalogue 2019
Relevant Torqeedo Products
12 FEBRUARY 2019 • 2 MIN READING TIME