International Multihull Boat Show
La Grande-Motte, France (April 24, 2019)
Le Penseur, a Privilège Series 5 yacht with Deep Blue Hybrid, and Torqeedo's electric propulsion and integrated onboard energy management products will be on display at the Salon International du Multicoque, the International Multihull Boat Show. This one-of-a-kind event only focuses on catamarans and trimarans, which are displayed in-water at Terre-plein Ouest du port, La Grande-Motte (34), France from April 24-28.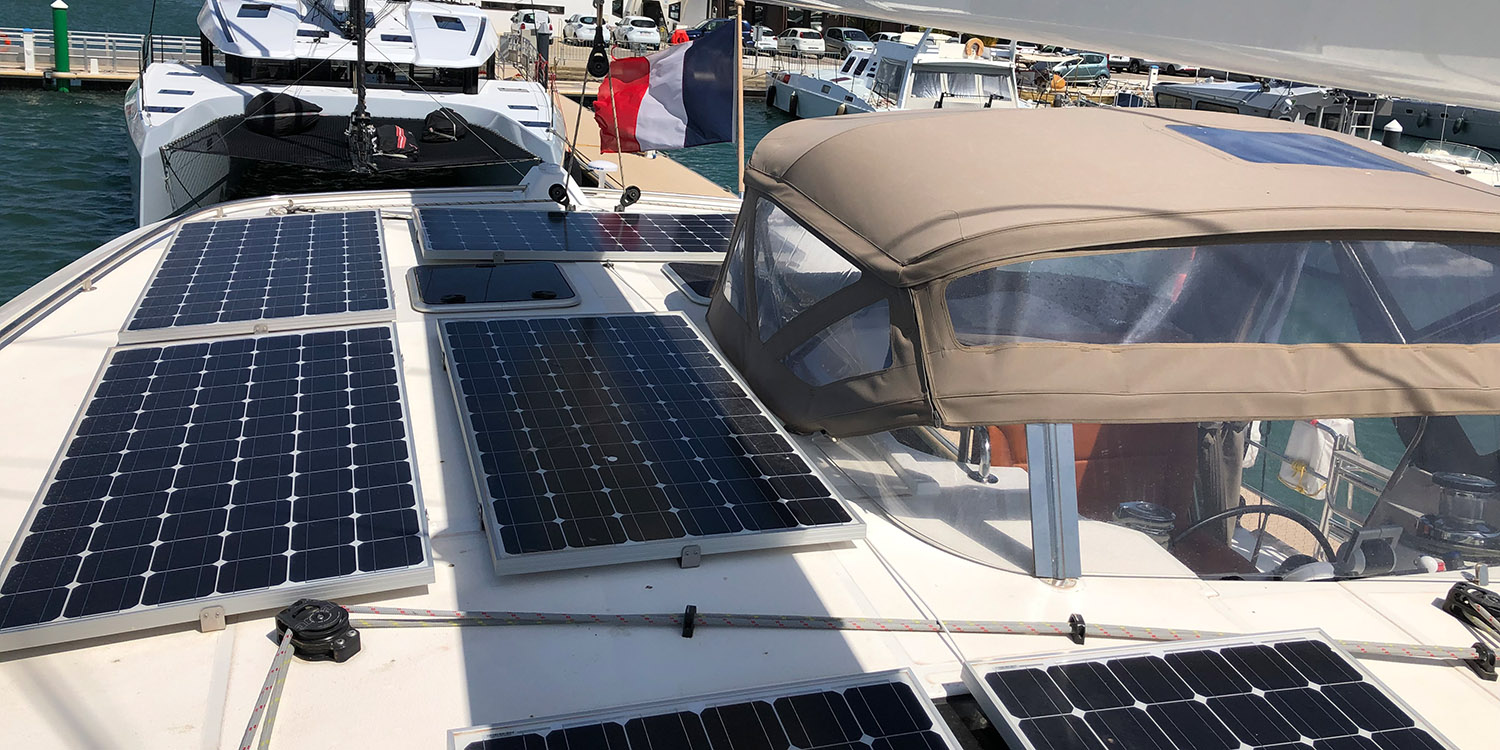 Unparalleled degree of autonomy
The luxurious Le Penseur is an owner's version of the Privilège Series 5 with a complete Deep Blue Hybrid electric propulsion and energy management system. "As a world citizen and a passionate sailor, I am concerned about the environment. Initially inspired by the Dutch astronaut Wubbo Ockels, who experimented with a fully autonomous sailing boat, I started to be interested in a catamaran generating its own energy," said owner Peter Went. Le Penseur is powered by twin 50kW Deep Blue inboard electric drives and high-capacity lithium batteries featuring BMW technology (i8 type). The hybrid control system automatically harvests clean energy from a solar array and through hydrogeneration while under sail.
Hydrogenation charges batteries while sailing
Peter Went and his guests can enjoy all the amenities on board without noise and exhaust fumes because all hotel loads, including climate control, water maker and galley, are supplied through a bank of Torqeedo's 24V Power batteries, which are in turn kept charged by the high-voltage system. The smart integration of an efficient DC diesel generator backs up the renewable energy sources. Clean, quiet and well-appointed, Le Penseur with Deep Blue Hybrid takes living aboard to a new level of luxury and sustainability.
"In Privilège Marine I found a true partner to make my dream come true. They were excited to adopt such an innovative technology in one of their luxury catamarans," Peter Went said. "Together with many other customization requests, my dream yacht became finally reality after an exciting process of research, design and technical specification challenges."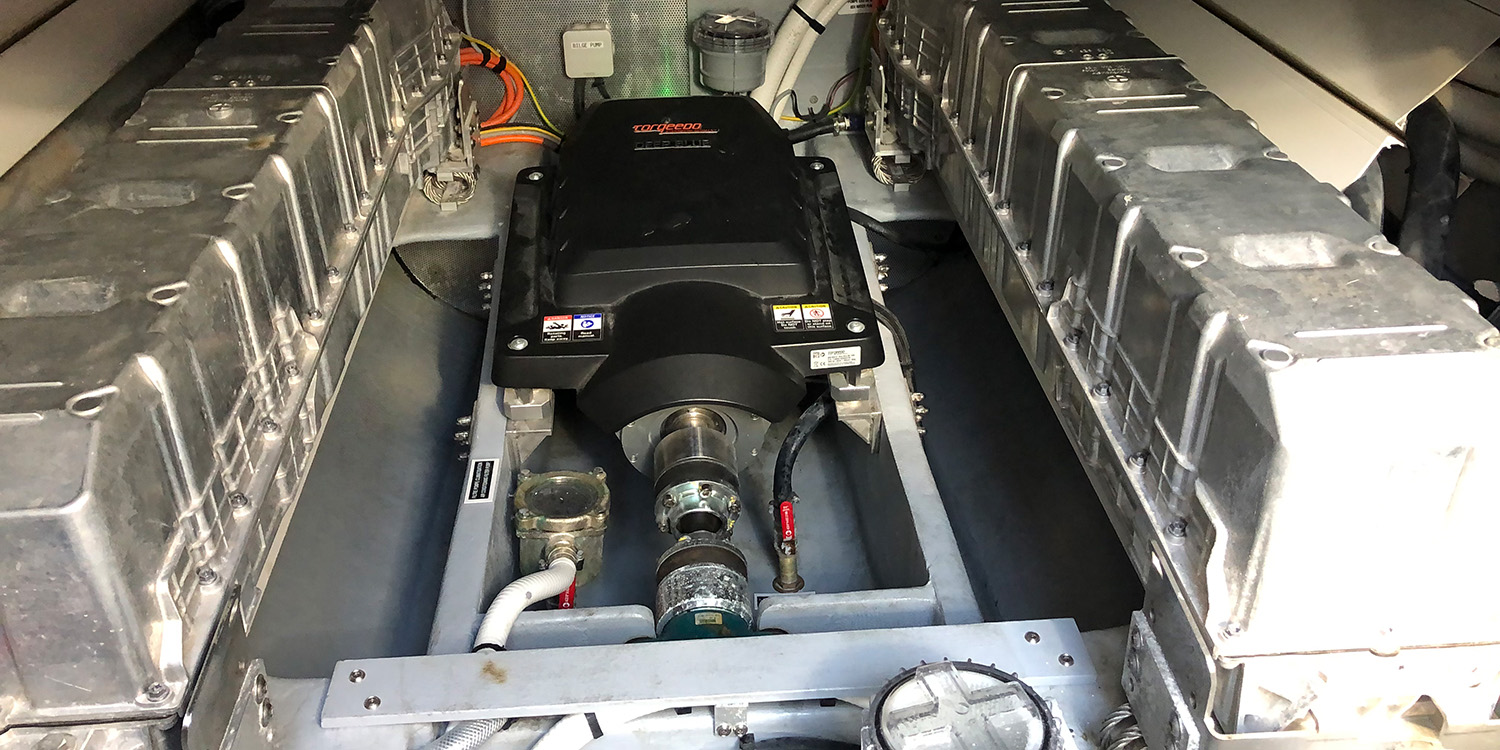 Torqeedo propulsion systems for smaller boats
Torqeedo's latest innovations including Deep Blue 100i, two new 100 kW inboard motors, will also be displayed at the Salon. These innovative direct-drive motors are fully integrated into the Deep Blue and Deep Blue Hybrid drive systems and are available as a low-rpm version for displacement boats and high-rpm for planing boats. The new Deep Blue 40 kWh battery with technology by BMW i and the Travel 1103 C for dinghies and daysailers will also be available for public viewing during the show.
PR & Pictures
Find press releases, videos and high-resolution pictures
at the: › Torqeedo Dropbox
Find the main catalogue 2019 here: › Catalogue 2019
Relevant Torqeedo Products
Enjoying true freedom at sea
24 APRIL 2019 • 3 MIN READING TIME
Sailboats
Tech
Press Releases