More and more yacht clubs and sailing schools are using Torqeedo electric drives for their fleets.
Gilching, Germany (May 31, 2019)
From yacht clubs to sailing schools and community-run non-profits, sailing organizations around the world are modernizing their fleets, lowering their carbon footprint, and improving their bottom lines with Torqeedo electric outboards.
The lightweight and efficient Travel series of electric motors have been the small outboards of choice for small racing yachts and dinghies, including the popular one-design keelboat, the J/70 class, for several years now. The Travel 1003 and top-of-the-line Travel 1103 C do everything a 3-HP petrol outboard can but are lighter, quieter, cleaner, and more convenient. These efficiency stars can be quickly charged, power on at the push of a button, and keep the decks and lazarette clean with no risk of fuel and oil spills spoiling race day or the environment.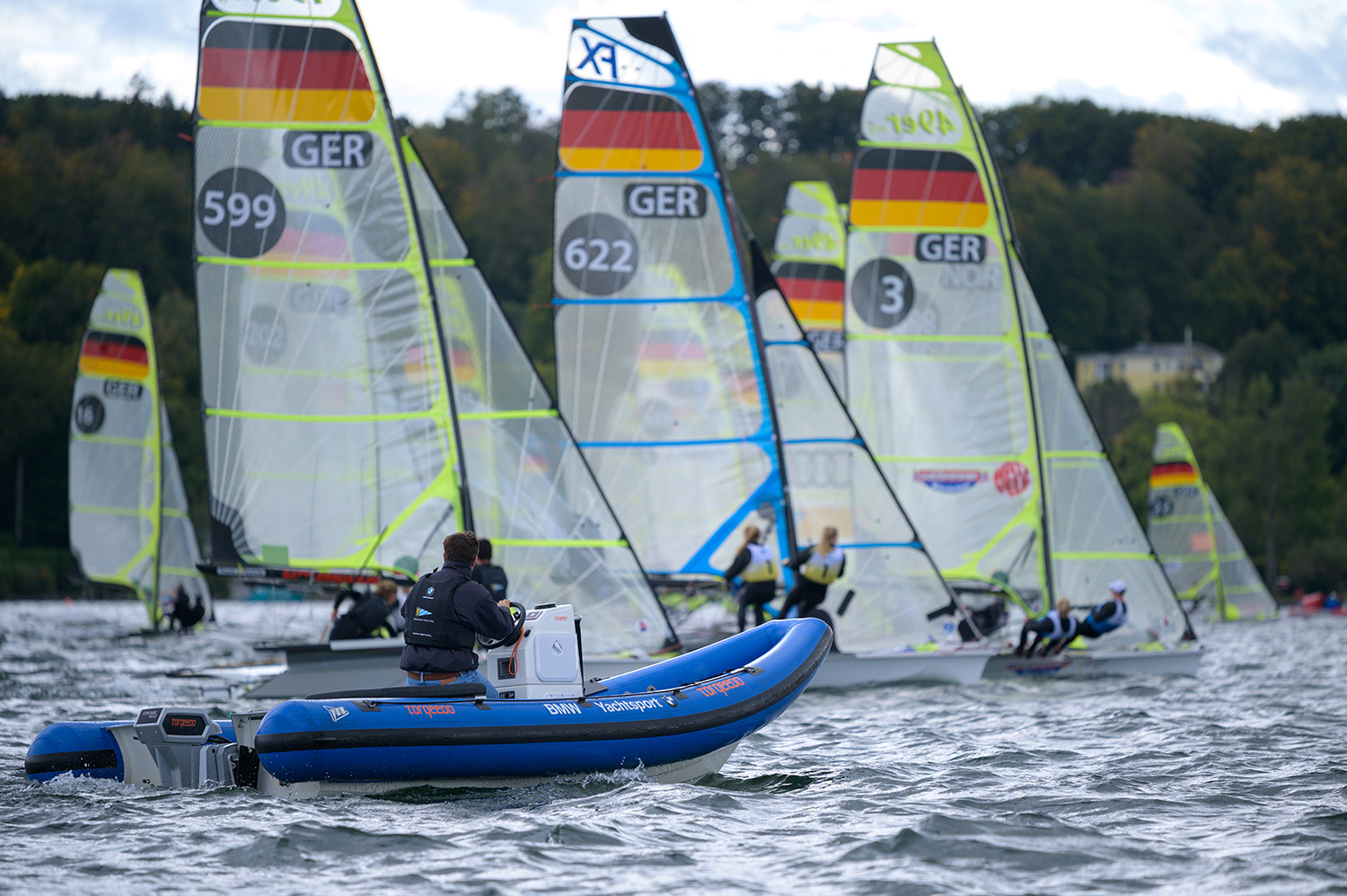 E-mobility also improves communication
Forward-thinking sailing clubs and federations are building on this successful e-mobility application by electrifying their coaching boats and harbor support vessels. The Cruise 10.0 electric outboard is now shipping with a new, quieter gearbox that allows easy communication between coach and crew.
VSR, builders of a popular series of rigid inflatable boats (RIBs) used as coach boats, optimized a VSR F10 for electric power, utilizing extra-lightweight materials and enhancing hull efficiency for the ultimate green, clean and quiet electric coach boat. In testing, a 10 kWh battery bank consisting of two Power 48-5000 lithium-ion batteries provided plenty of capacity for a full day's operation at typical coaching speeds. The VSR F10 reached a top speed of 14 knots and can operate at that speed for approximately one hour. If longer runtimes are required, additional batteries may be installed.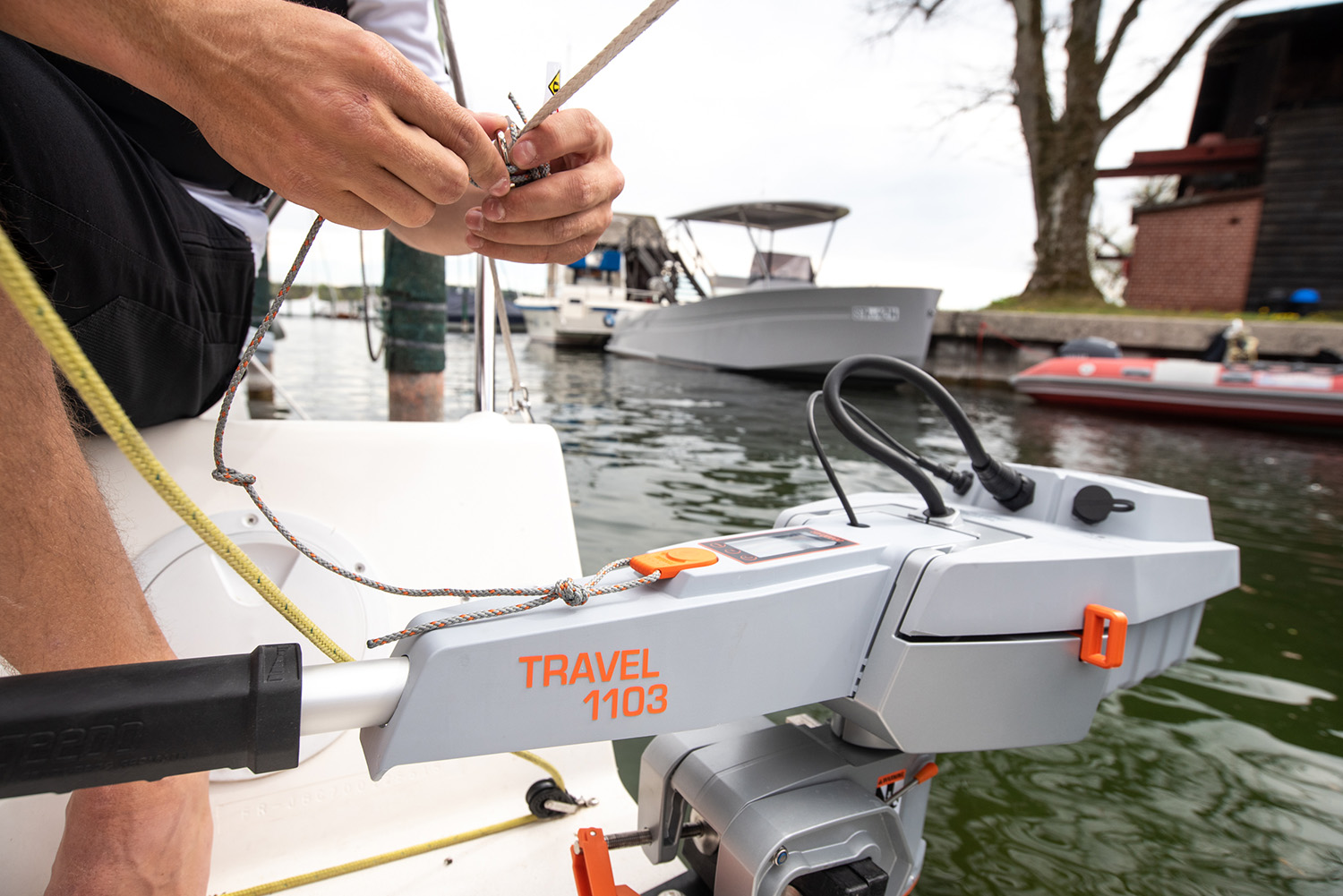 Battery technology from the BMW i-series
Whether your EV charges dockside or streetside, lithium-based batteries are the technology of choice for e-mobility applications. The cell modules used in the Power 48-5000 are also used in the BMW i3.
"The Power 48-5000 has a 70% higher energy density and 50% longer cycle life than a typical LiFePO4 battery and the superior characteristics of BMW's cell technology allow us to offer an unprecedented 8-year capacity warranty," said Dr. Christoph Ballin, CEO and co-founder of Torqeedo. "Every step we take together toward cleaner mobility, on land and on the water, benefits everyone."
Since electric drives require much less maintenance than combustion engines and electricity prices are lower and more stable than fuel prices, sailing schools and yacht clubs can see a reduction in their overall operating expenses, making this green decision even easier.
Find the main catalogue 2019 here: › Catalogue 2019
Relevant Torqeedo Products
31 MAY 2019 • 2 MIN READING TIME