Miami International Boat Show 2020
Miami, Fla. USA (February 13, 2020)
Torqeedo will debut two new additions to its market-leading lineup of emission-free drive systems at the Miami International Boat Show. In addition, two new electric sportsboats will be displayed in-water at the show's main docks on Virginia Key, and the Miami Yacht Show will host a solar-electric motor yacht powered by Torqeedo's innovative Deep Blue Hybrid system. The company will also celebrate its 15th year of technology innovations and delivering its 100,000th electric drive.
"As the marine industry looks ahead to the challenges of tomorrow," said Steve Trkla, president of Torqeedo, Inc. "Torqeedo and our partners around the world are creating a new way to move on the water, from dinghies and daysailers to motorboats, water taxis and ferries."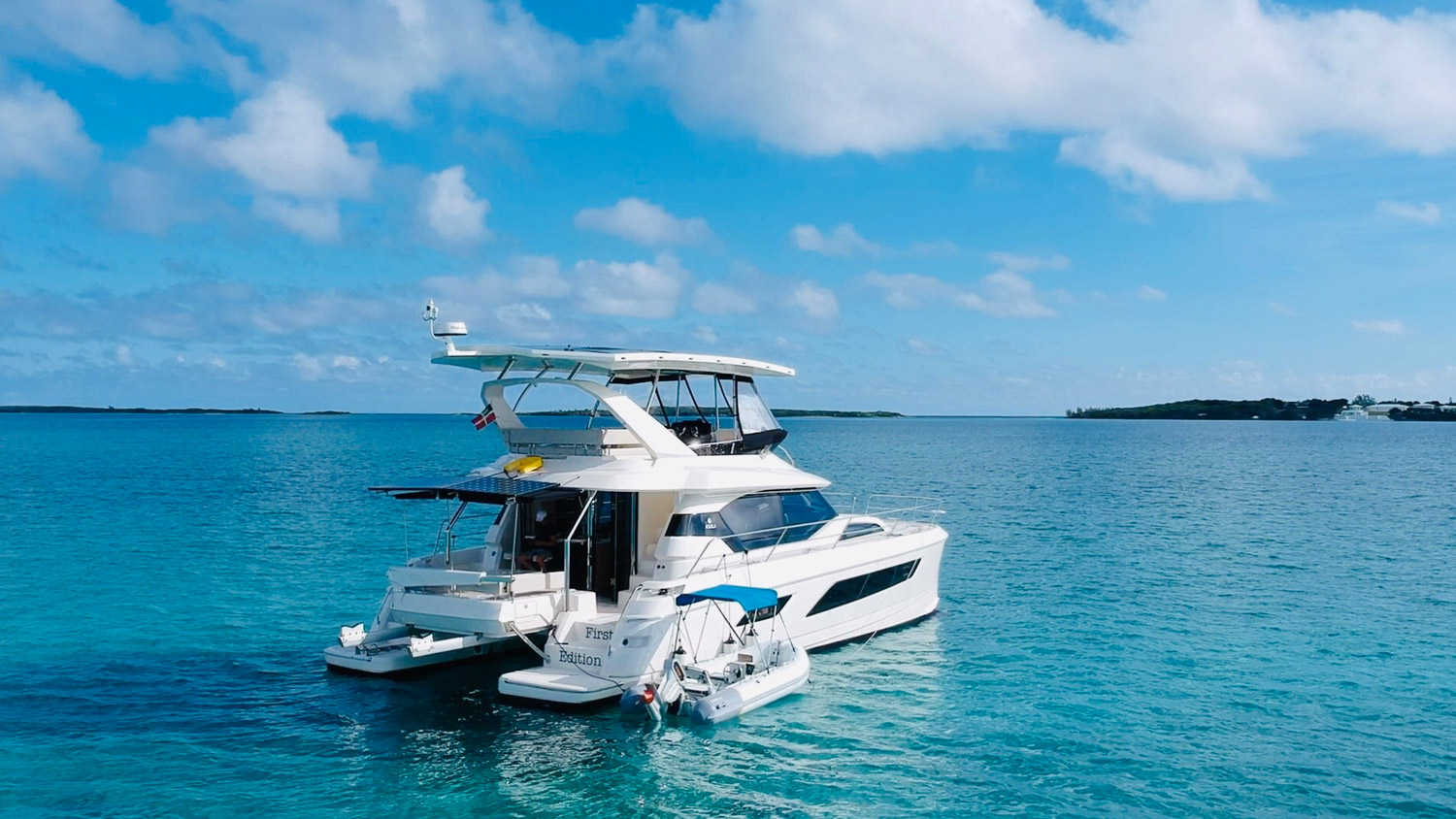 Visitors to the Miami Yacht Show can come on board the Aquila 44 by Nova Luxe, a custom refit project featuring advanced solar-electric propulsion and system integration. The Deep Blue Hybrid system harvests clean solar energy, stores it in the yacht's 80 kWh lithium battery bank, then uses it to power the twin 50 kW inboard drives plus house loads like the galley, lighting and watermaker.
Torqeedo technology is also revolutionizing electric speedboats. In the water at Miami International Boat Show, visitors can take a look at two new 100% electric runabouts.
The brand-new Phoenix 290 by Canadian Electric Boat Company boasts two Deep Blue 50 R outboards with a quieter-than-ever design and two 40 kWh Deep Blue high-capacity lithium batteries. The Glendenning ProPilot joystick control system controls throttles and steering independently for each motor, offering the ultimate in boat control and manoeuvrability. Move the joystick in any direction – the boat responds and moves in that direction.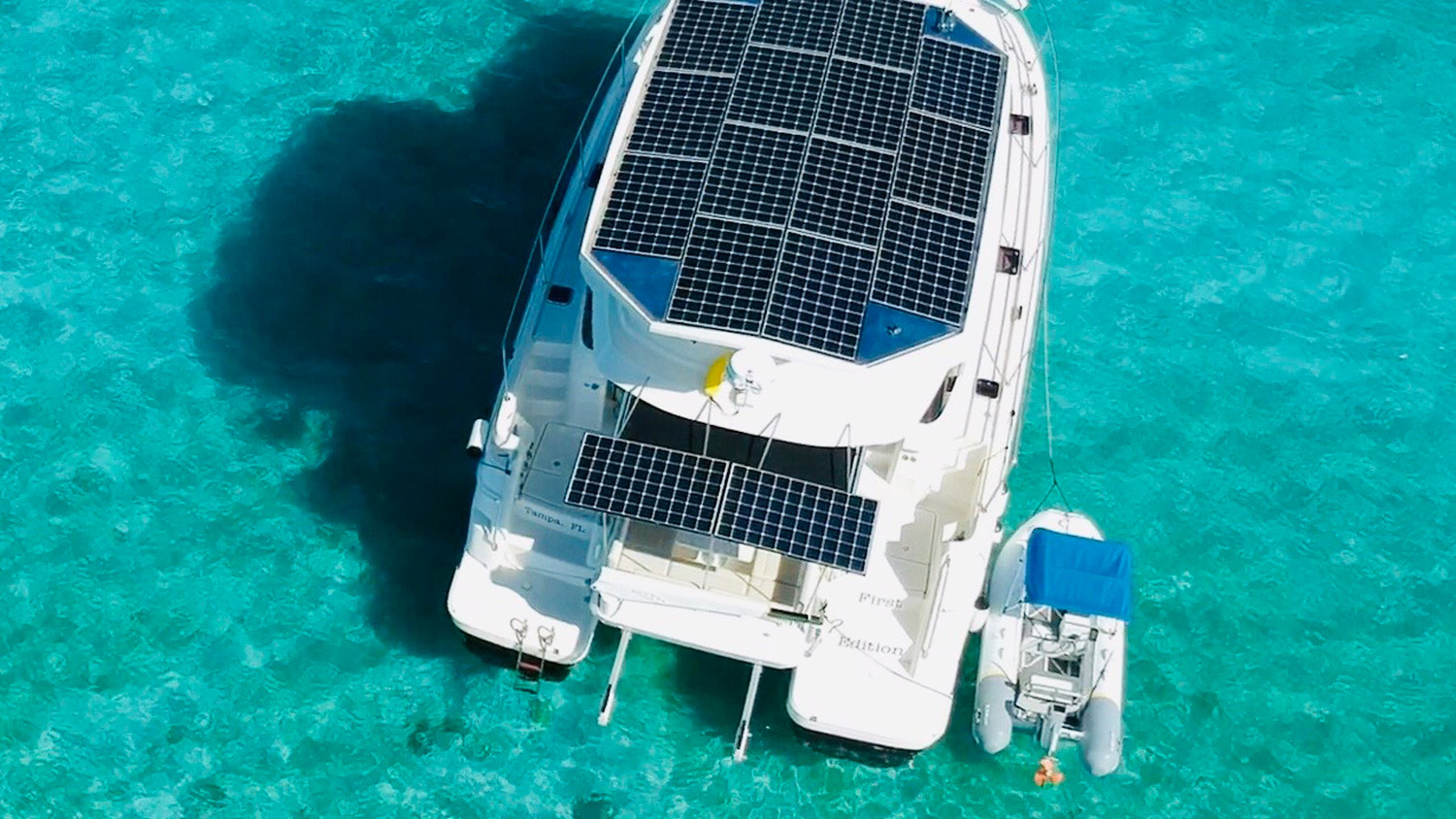 The high-style but zero-emission Zin Boats Z2R runabout's 100% carbon fibre construction and custom-tuned prop delivers blazing performance from the classic straight-shaft inboard design, powered by a Deep Blue 50i system. The 20' Z2R reaches a top speed of 35 mph and has a range of 100 miles at cruising speed.
Torqeedo will launch two new motor models in 2020: a new professional-grade Ultralight motor for serious kayak anglers, and a 20-horsepower equivalent Cruise 10.0 T outboard with tiller steering. Also coming in 2020 are new fast chargers and new solar charge controller for the Power 48-5000 series of lithium batteries. Torqeedo's high-power Deep Blue system will enjoy seamless integration of joysticks, third-party throttles and wireless controls.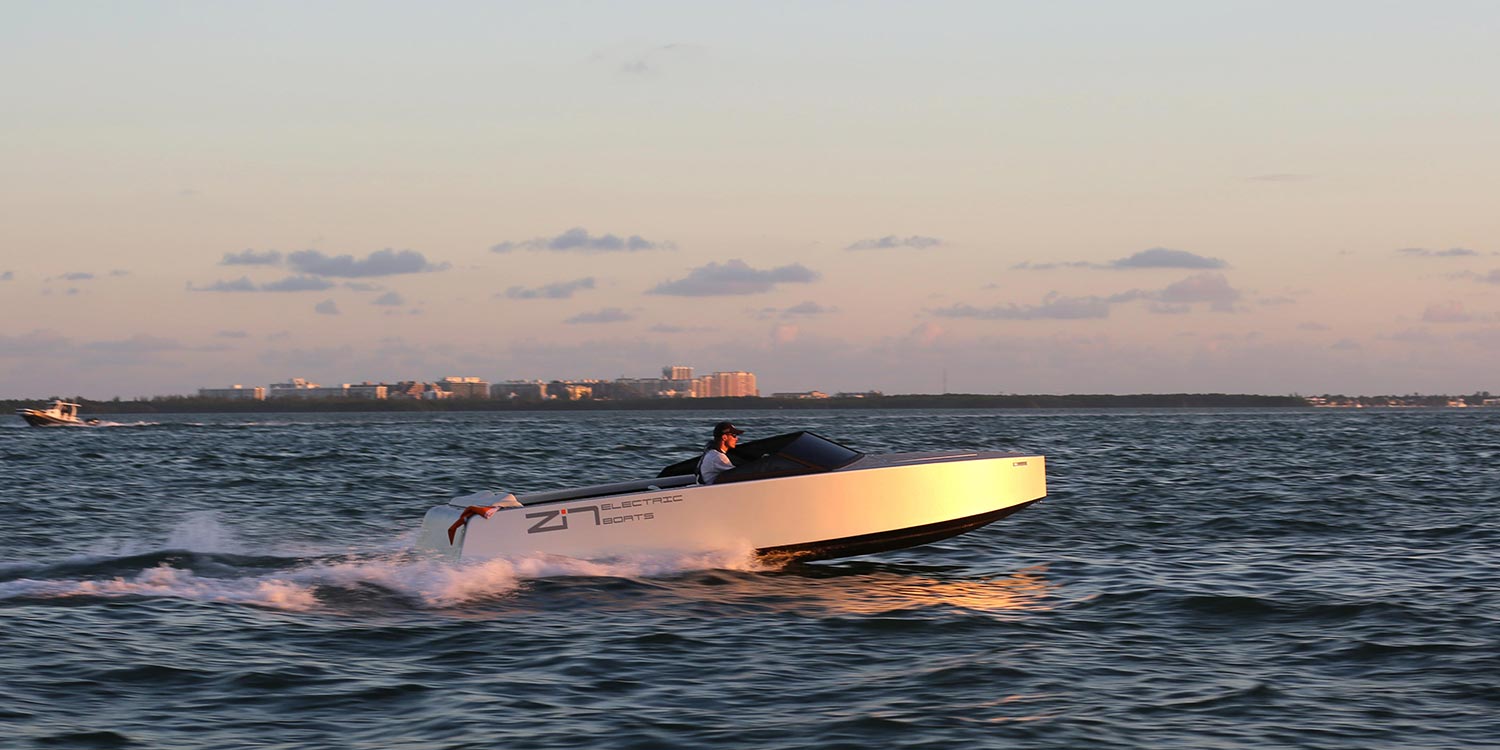 PR & Pictures
Find press releases and high-resolution pictures
at the: › Torqeedo Dropbox
Find the main catalogue 2020 here: &nbsp › Catalogue 2020
Relevant Torqeedo Products
Electric boating is taking charge
12 FEBRUARY 2020 • 3 MIN READING TIME
Tech
Fairs
Press Releases