Dr Ralf Plieninger leads Torqeedo's technical and operational divisions since 2012. His extensive experience within the marine industry and working with customers to find emission-free solutions for their applications has proven invaluable for the development of the company and its products. In this interview, he reflects on the evolution of climate-friendly marine drives and how a standardized, system-based approach resulted in the most reliable, flexible, and scalable electric drive system available on the market today.
Torqeedo builds climate-friendly electric mobility products for the marine market. Why is it essential to make boating more sustainable?
Science shows us that climate change is real, it's accelerating, and it's urgently important to the health of our planet and our way of life that we find ways to combat it. The climate impact of boating is less than that of air travel or street traffic, but it is not insignificant and it is way out of proportion for each vessel. Even if it is charged with electricity from a coal-fired power plant, the carbon footprint of an electric vessel is at least 30% smaller than the equivalent combustion-powered boat. If the electricity grid includes renewables, as is the case almost everywhere today, the carbon emissions will be much lower.
Beside Torqeedo's prominent presence in recreational boating, the Deep Blue and Cruise drive systems are also widely used for workboats, water taxis and passenger ferries. Because these boats are used all day, every day, the favourable climate impact is multiplied. This helps, for example, when it comes to local air pollution in cities. A typical eighty horsepower petrol outboard emits an equivalent amount of nitrogen and sulfur oxides as driving 350 cars at highway speeds. An electric water taxi, of course, is totally emission-free at the point of use. As regulations to protect air quality and the climate become more common, marine engines will have to either clean up or become restricted. This is already happening in cities around the world like Amsterdam and Paris, as they concurrently reduce vehicle traffic in their city centres due to poor air quality. At our mother company, DEUTZ, the technology we've developed at Torqeedo is used to electrify heavy equipment, bringing these emission and air quality benefits onto the land.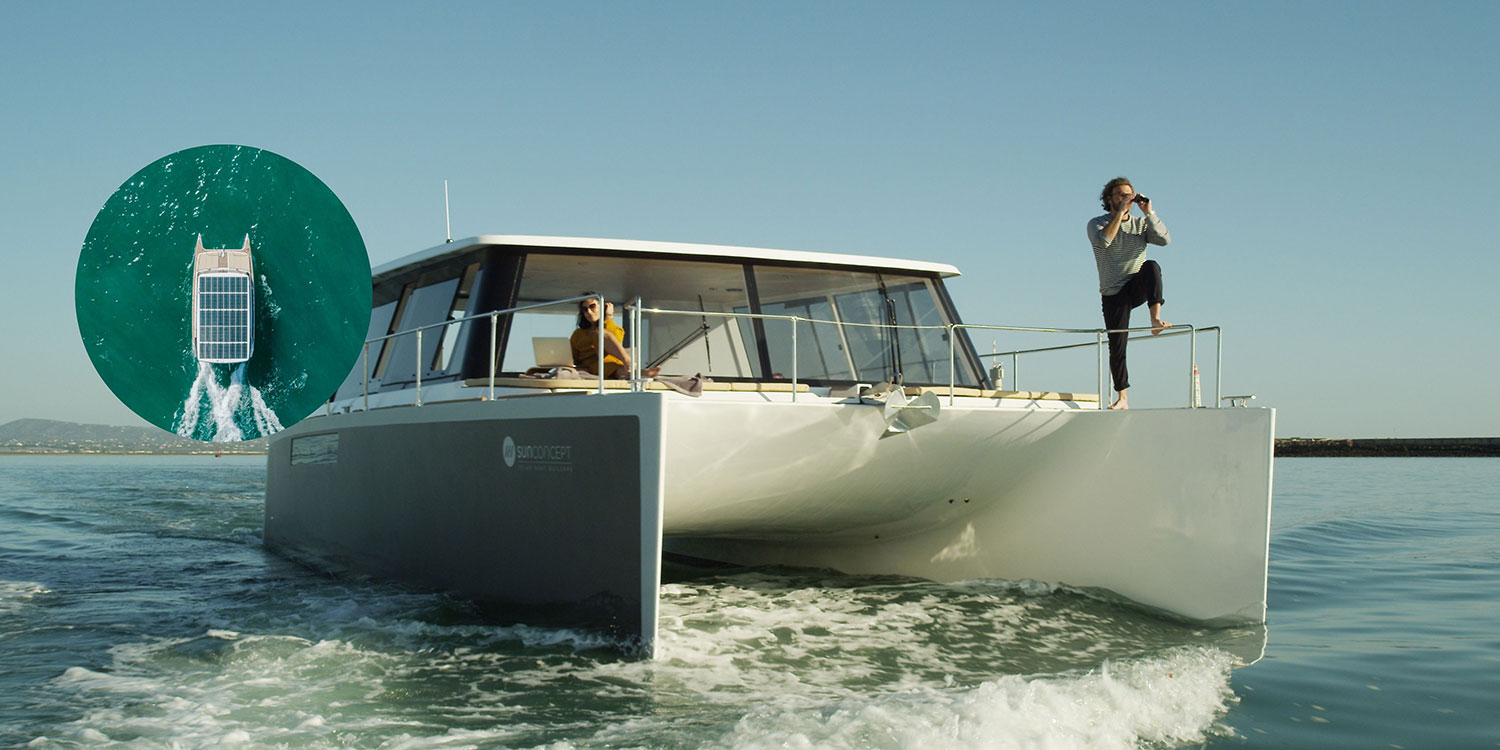 Sustainable innovation thanks to Torqeedo Deep Blue drive systems: The Sun Concept Cat 12 can be configured as a luxurious, emission-free cruiser or a 45-passenger ferry. Credit: Sun Concept
It's interesting that Torqeedo technology is used in construction equipment – is there a lot of cooperation between companies bringing electric mobility to different industries?
One of the most fascinating aspects of working in electric mobility technology is how the whole ecosystem is developing, from batteries to charging solutions, to recycling and second-life. There are innovations coming from many industries and countries around the world. It is one of the most dynamic fields in which to work today.
Some technology developments coming from other high-volume industries can be utilized in the marine industry. At Torqeedo, we capitalize on these developments wherever possible. An excellent example is our battery partnership with BMW. But there are key differences between land and marine mobility, so integrating tech from other industries often still requires a heavy investment in development. BMW automotive batteries are developed to the highest safety standards – from each cell's internal safety mechanisms up to a functional, safety-centred BMS. The cell technology used in the latest generation i3 battery allows a very high energy density on battery level: state of the art and at the same level as Tesla, just with a much longer lifetime due to the use of prismatic cells and an excellent cooling possibility.
But the battery and its interfaces have been designed for the exclusive use in BMW's i3. Therefore, the integration in a modular drive and energy management system like Deep Blue brought some challenges like handling the complex state machine, to establish parallel connections in larger battery banks, to adapt to and manage automotive-based error reaction schemes and – last but not least – to develop a new refrigerant system for the active cooling of the battery, which usually uses the A/C refrigerant loop in the car. But, due to the excellent cooperation with the BMW team, we solved all these challenges – and I think, even the engineers at BMW learned something new about "their" battery when we integrated it into a different system in a different environment.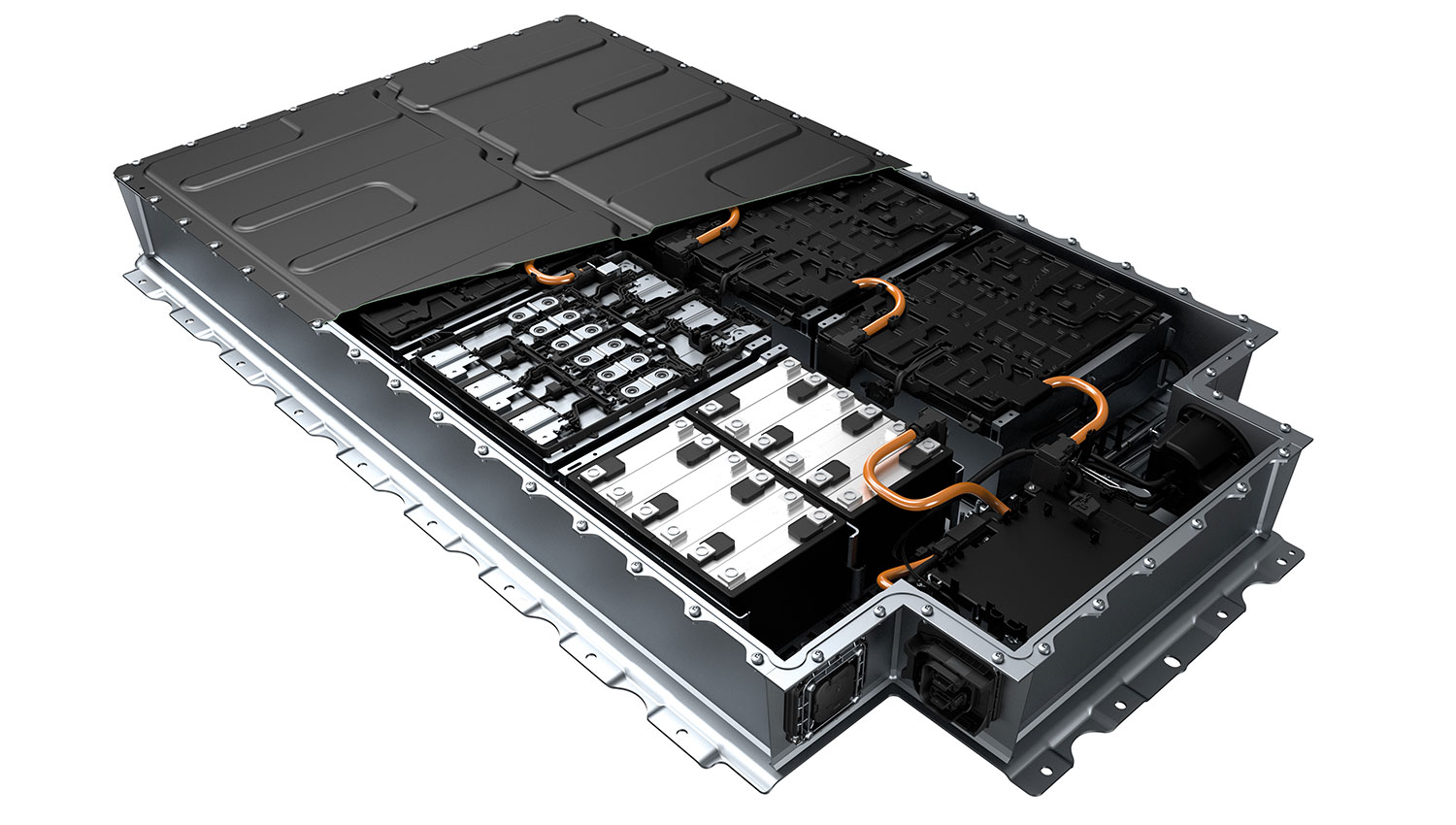 Power for a new era: BMW's lithium batteries are modified for marine use and integrated into Torqeedo's electric drive systems.
You set the product development strategy for Torqeedo: What is the overarching strategy for the Deep Blue series of powerful electric drive systems?
The basic concept behind the Deep Blue system is a platform idea. We developed a control and power management system that supports a variety of drives, batteries and other components. Having this platform, we can now integrate a wide variety of components and support quite different use cases with the same verified and proven hardware and software platform. We can build scalable systems with proven, standardized components from single drives up to highly complex propulsion and energy management systems for multihull boats, integrating several energy sources.
Only ten years ago a 100kw electric motor was almost a piece of science-fiction: How did Deep Blue 100 come to be?
Looking at the market, it was clear from the beginning that the highest volume segments, those which would support an industrial company, are in the higher horsepower classes. However, the energy density limitations of batteries meant that pure battery-powered electric drive systems might not have enough energy to maintain high horsepower over an acceptable range. As battery technology has improved, Torqeedo has continuously increased the maximum power of our drivetrains. The start into the 400V DC era with the launch of Deep Blue 50kW in 2012 was a significant milestone and now – three battery generations later – we felt we could offer enough range and runtime to offer 100kW inboard systems as part of the Deep Blue product line.
The K-625 by Kaiserboote is one of the first 100 per cent electric speedboats with Deep Blue 100i.
Did you personally want a stronger motor?
Sure, it's fun to go fast, and our market research showed that our customers on inland lakes would enjoy a little more top-end speed for watersports. Because of the increased energy density of our batteries, we're now able to deliver those kinds of speeds with a decent range. But, more importantly, looking at both our business plan and from the sustainability aspect, we can now support larger commercial transport and workboats that have a real need for more power. Bigger, faster, further is not the goal in itself – the goal is the development of additional fields of application for electric mobility on the water.
What are some of the challenges that the engineering teams face?
The biggest challenge is to attain a high level of safety and verification you need to have for a product that you rely on, especially being on the water. Deep Blue was a completely new endeavour – not really because of the higher power and voltage level, but because of the high level of reliability and flexibility that we wanted to offer.
There is an extra effort in developing a complete system: potential cross effects between the components, the design and implementation of an overarching operation and error handling strategy and – last but not least – the verification of functionality and safety in different system configurations and setups. It is not too much work to connect a battery to an electric motor with an electronic control unit. But, to give you one small example, it is quite a bit of effort to implement power limiting strategies based on the individual temperature readings of a motor, electronics, battery, etc. It's worth the work, however, because a sensible power limiting strategy will let the system continue to operate even in critical temperature situations instead of just switching off.
Of course, setting these high goals for our products mean there were times when the problems on the table made us struggle heavily. On the other hand, the spirit of the whole team in Torqeedo working on Deep Blue made us fight through all these obstacles - and together we built the only integrated high-voltage marine drivetrain available on the market today.
Ralf Plieninger in the Torqeedo lab: After 15 years and 100,000 motors, Torqeedo's focus is still on building complete, integrated systems.
How does R&D and Product Development work at Torqeedo?
At Torqeedo, our teams work closely together, solving upcoming issues openly and quickly. Of course, while growing the company we've had to install processes and checks, but the development team for a single product still handles the whole development process, from idea to industrialization. An engineer at Torqeedo works on the concept, the mechanical design, selection of materials and manufacturing technologies, ordering sample parts, working with suppliers, building and testing prototypes, producing documentation – and of course also using the product a lot throughout the development process. So, our engineers not only have a holistic view but a strong feeling of ownership as they leverage their educations, boating backgrounds, and product-specific knowledge to build these revolutionary emission-free mobility products. We provide our engineers with the tools for rapid prototyping, and we have built up an extensive laboratory for inhouse validation and testing – all of which allows us to speed development time while still validating the products thoroughly. But building an outstanding component is not enough to truly have an impact.
Why?
Integration is absolutely the most critical issue in bringing reliable drive systems to the market, and the marine environment poses many challenges and regulations that must be met. After 15 years and 100,000 motors, we've seen a lot. We use this experience to build in reliability because, at the end of the day, your drive system must bring you home. Now, we have certainly not been perfect in this all the time, but the experience and know-how we have compiled are unique in the industry. That institutional knowledge differentiates us from many other solutions which buy electric motors and batteries off the shelf or simply copy solutions from the automotive world to marine. They might work initially, but we think we cover many more potential problems – and have a much better service network than anybody else in the marine electric drivetrain market. And this is even more true when it comes to high-voltage systems, where the necessity of thorough engineering and error avoidance procedures is even higher. Although we always want to be competitive on the component level as well – Torqeedo's business is delivering safe and reliable, norm-conforming, and user-friendly complete systems.
Which technological developments excite you the most right now?
The very dynamic developments in battery technology and the different aspects of hydrogen use in mobility applications.
Why will hydrogen be important for electric mobility on the water?
Available battery capacity will remain a limitation for any long-range or high power application for the time being, so any method of underway charging is welcome for extending range. While solar and wind power are relatively small energy sources unless you optimize your whole boat design just for this, a diesel generator currently is the most common and powerful underway charging option – unfortunately not using renewable energies. Hydrogeneration only works for sailboats, and the vessel needs to sail quite fast to harvest impressive amounts of power. So, today, very few people would probably go for blue water tours without at least a diesel generator which provides backup power for extended motoring and extended periods of poor weather.
In future, renewable hydrogen-based power sources like fuel cells may replace diesel gensets, making hydrogen's high energy density and faster fueling capabilities accessible for electric boats – once prices have come down to an affordable level, renewable hydrogen production is perfected, and the fueling infrastructure is established. These factors are currently a significant obstacle for any international boating with a hydrogen-based range extender. But, it will be a great day when we can avoid climate-harming gensets altogether.
A High-Voltage Career
Since 2012, Torqeedo's technological market leadership has flourished under Dr Plieninger's guidance. With a wealth of experience from managing R&D and manufacturing processes in the technology sector, he is responsible for all technical areas at Torqeedo, ranging from product management, research & development, and procurement, to quality and production. Dr Plieninger also oversees Torqeedo's operational structures and processes and their continuous optimization.

Dr Plieninger held several senior management positions before joining Torqeedo. At Q-Cells, a global leader in the solar industry, he led central corporate divisions in several different functions such as engineering or planning & supply chain management. He also worked in various executive positions at Infineon Technologies, Europe's second-largest semiconductor manufacturer.
Dr Plieninger graduated with a degree in physics from the University of Stuttgart and gained a PhD from the Max Planck Institute for Solid State Research.
More information:
Find high-resolution pictures at the: › Torqeedo Dropbox
Find the main catalogue 2020 here: › Catalogue 2020
Relevant Torqeedo Products
17 SEPTEMBER 2020 • 7 MIN READING TIME