Torqeedo is an official sponsor of the U.S. National Offshore One-Design (NOOD) series of sailing races for 2021.
Torqeedo is the top supplier of electric propulsion systems for sailboats of all types and sizes, ranging from light electric outboards for small dinghies and tenders up to integrated high-voltage systems for large ocean-going sailing yachts.
The NOOD Regatta series was founded in Newport, Rhode Island, by the editors of Sailing World in 1988 to help foster the growing interest in racing one-design keelboats. The series consists of five national events and an international championship. This year's events will take place in San Diego, St. Petersburg, Annapolis, Chicago and Marblehead, starting in March and running through July, attracting hundreds of sailboats competing in different classes. The final regatta will take place in October at a location to be announced in the British Virgin Islands.
David Reed, editor of Sailing World, observed that most of the sailboats competing in the one-design regattas use small outboards for motoring out to the racecourse and back to shore at the end of the race. "The new generation of electric outboards pioneered by Torqeedo provide a lightweight, efficient and clean replacement for gasoline-powered motors," he said. "Torqeedo's newest offerings, especially with such rapidly improving battery technology, are a perfect sustainable solution for our NOOD competitors, and we welcome the company's participation as an official sponsor for the 2021 season."
"The fundamental goal of sailboat racing is to get around the racecourse as fast as possible, and to do so is all about efficiency: perfect sail trim, smart tactics, and of course, the right equipment," said Reed. "And that's why competitive sailors are by nature highly technical, innovative and constantly striving for improvements in themselves and their gear. This is true of their outboards as well, which are essential for getting to and from the racecourse safely, confidently and efficiently."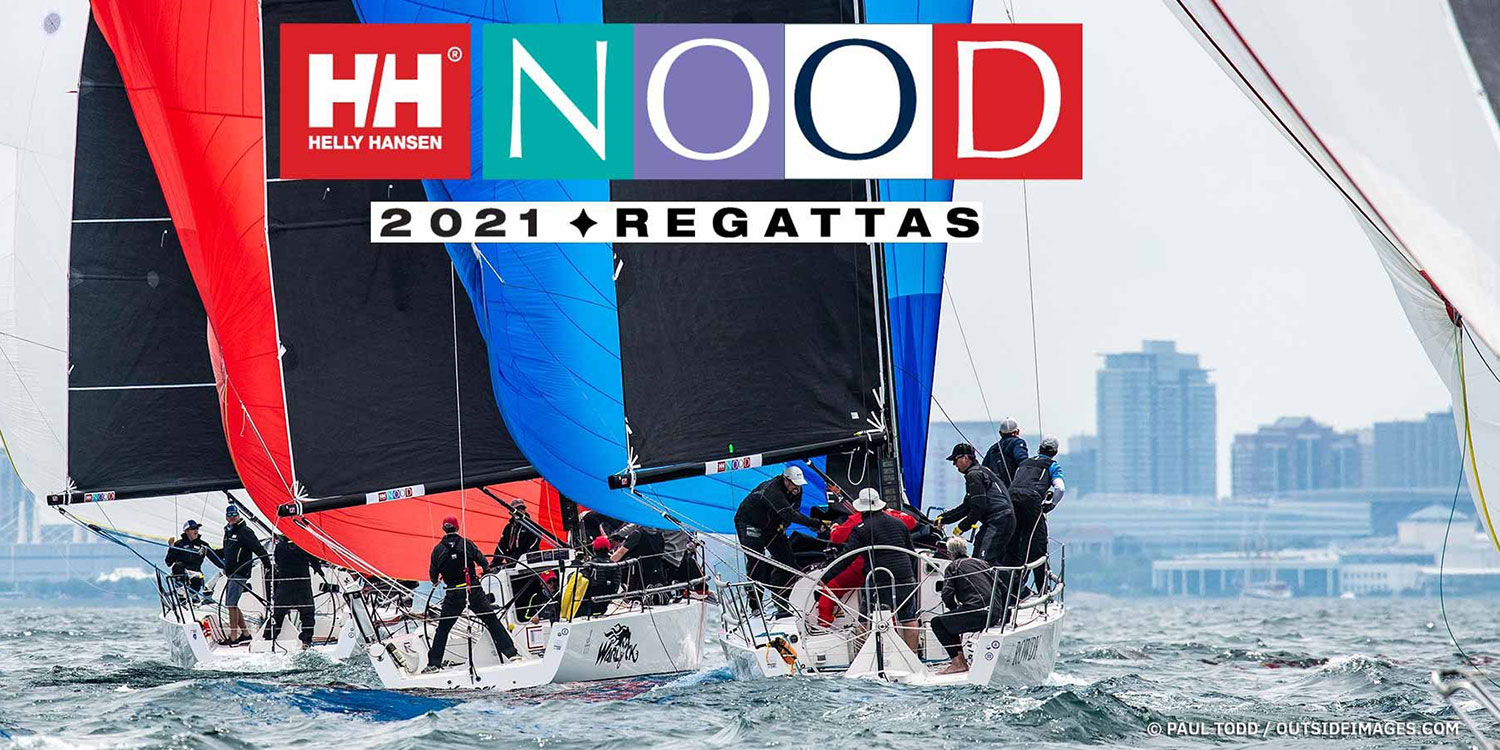 Torqeedo sponsors U.S. National Offshore One-Design sailing regattas.
With Torqeedo's electric outboards, sailors can eliminate the need for storing smelly and flammable gasoline cans on board, and don't have to worry about leakage of fuel from the motor when storing it below decks during the races. The lightweight units are safe and easy to mount and dismount when underway. The motor starts immediately with the push of a button with no starting ropes to pull and provides immediate impressive torque right from startup.
"Torqeedo's Travel motors, rated at 2-3 hp equivalent, are powerful, portable and efficient electric outboards that are the ideal auxiliary power for many of the sailboats competing in the NOOD Regattas," said Steve Trkla, president of Torqeedo, Inc. "The Travel outboard is easy to transport to and from the boat and to dismount and mount the unit while underway. The built-in lithium battery can be replaced by a spare, fully charged battery in less than a minute while underway."
And when you remove the motor at the end of the day, you can carry it in one hand and put it in the car without worrying about leakage or gasoline odors.
Torqeedo's Cruise series electric motors, rated at 5 to 20 hp equivalent, are often used to power emission-free coach boats and regatta support vessels at sailing clubs. The Cruise series includes outboard and pod models which are integrated with Power 48-5000 or Power 24-3500 high-efficiency lithium batteries.
Like all Torqeedo electric propulsion systems, the Travel and Cruise products include a built-in GPS-enabled computer that provides instant readouts of vital data, including battery status and range at current speed.
"The sailing community is leading the way in embracing marine electric technology for all types of sailboats and applications," said Trkla. "From small racing sailboats up to large, luxury catamarans, Torqeedo has the systems to make sailing even cleaner, quieter and emission-free. Electric enhances the things that sailors love about sailing."
More information:
Find high-resolution pictures at the: › Torqeedo Dropbox
Find the main catalogue 2021 here: › Catalogue 2021
Find the commercial catalogue 2021 here: › Commercial Catalogue 2021
Relevant Torqeedo Products
Torqeedo sponsors U.S. National Offshore One-Design sailing regattas
28 APRIL 2021 • 5 MIN READING TIME
People
Sailboats
Press Releases