Torqeedo announced the appointment of Jonathan Kruse as North American project sales manager.
Kruse will work closely with naval architects, marine engineers, shipyards, and vessel owners and operators to manage the sales process end-to-end for Torqeedo engineered marine propulsion systems and accessories.
Kruse brings to his new position a 30-year record of experience in marine industry sales management. Most recently, he was North American sales manager for Marine Travelift of Sturgeon Bay, Wisconsin. He has served as owner/operator, operations manager and general manager at marinas and boat dealerships. He holds a merchant mariner 100-ton captain's certificate.
Steve Trkla, president of Torqeedo's US and Canadian operations, said, "The marine electromobility market is entering a new phase of explosive growth, generated by consumer demand for sustainable products and innovative technologies for electric motors, drives, batteries and charging. We are confident Jon Kruse will make a significant contribution to our aggressive plans for growth in the North American market."
"Boats, tugs, and ships have always been in my blood," Kruse said. "I studied Aeronautical Studies at University of North Dakota with a minor in French and Aviation Management at Saint Cloud State University, but the waters kept calling me back. After five years in the airline industry, I returned to the marine segment. And now, I look forward to working with the Torqeedo team to lead the way in the exciting future of marine electric propulsion. I am fortunate to be joining such a respected company that prides itself on integrated, highly engineered, top of the line products and service."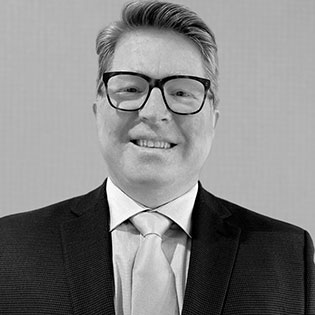 "Boats, tugs, and ships have always been in my blood."
Jonathan Kruse - North American project sales manager
More information:
Find high-resolution pictures at the: › Torqeedo Dropbox
Find the main catalogue 2021 here: › Catalogue 2021
Find the commercial catalogue 2021 here: › Commercial Catalogue 2021
Torqeedo, Inc. names new project sales manager
2 JUNE 2021 • 5 MIN READING TIME