Two consecutive wins in Work Boat World Awards
Torqeedo has been selected for a Work Boat World Award for the second year in a row. Baird Maritime, the publishers of Work Boat World, named Torqeedo as "Best Electric Outboard Supplier".
Jochen Czabke, senior vice president product development and global service for Torqeedo GmbH, stated: "At Torqeedo, we're building the future of sustainable marine propulsion. It's gratifying to have our products and company recognized for excellence by Work Boat World. The commercial marine market is very demanding when it comes to product quality and durability. But, it's also where some of the greatest gains can be realized by going electric. Electrification reduces maintenance, noise and emissions, while increasing crew and passenger safety, health and enjoyment."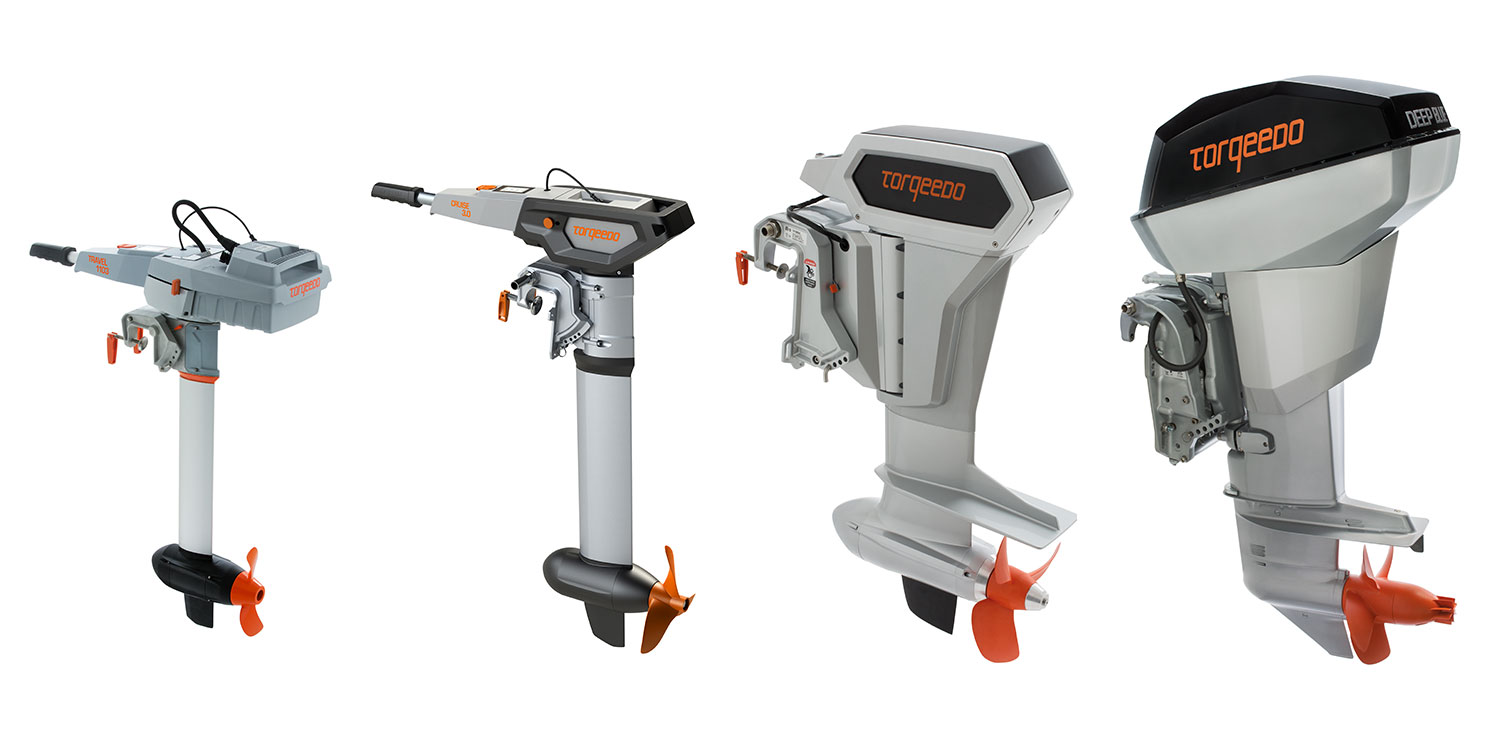 Torqeedo's outboard lineup
Torqeedo has provided emission-free electric drive systems for a wide variety of commercial marine applications. Electric passenger ferries are shuttling commuters in Bangkok and enabling access to education and healthcare for members of the Achuar tribe in Ecuador. Efinor's Sea Cleaner and the Circular Explorer are keeping plastic pollution from reaching our oceans.
Electric drives deliver high torque at low rpm, perfect for heavy-duty applications like push boats for quarry barges. Emission-free autonomous vessels are used to collect ocean data and track sea-level rise, and in Canada, lobster fishing boats save fuel and reduce their carbon footprint by using electric outboards while tending their traps.
Electric passenger vessels for public transport can improve traffic flow and air quality
Ports and marinas are reducing fuel and maintenance costs by switching to electric workboats, as are athletic organisations like rowing and sailing clubs. Boat rentals and eco-tourism operations are also increasingly choosing electric power for their fleets. "Even lifeboats, rescue boats, and windfarm support vessels are being converted to battery-electric or hybrid systems," said Czabke. "The light commercial fleet is leading the way toward a more sustainable blue economy."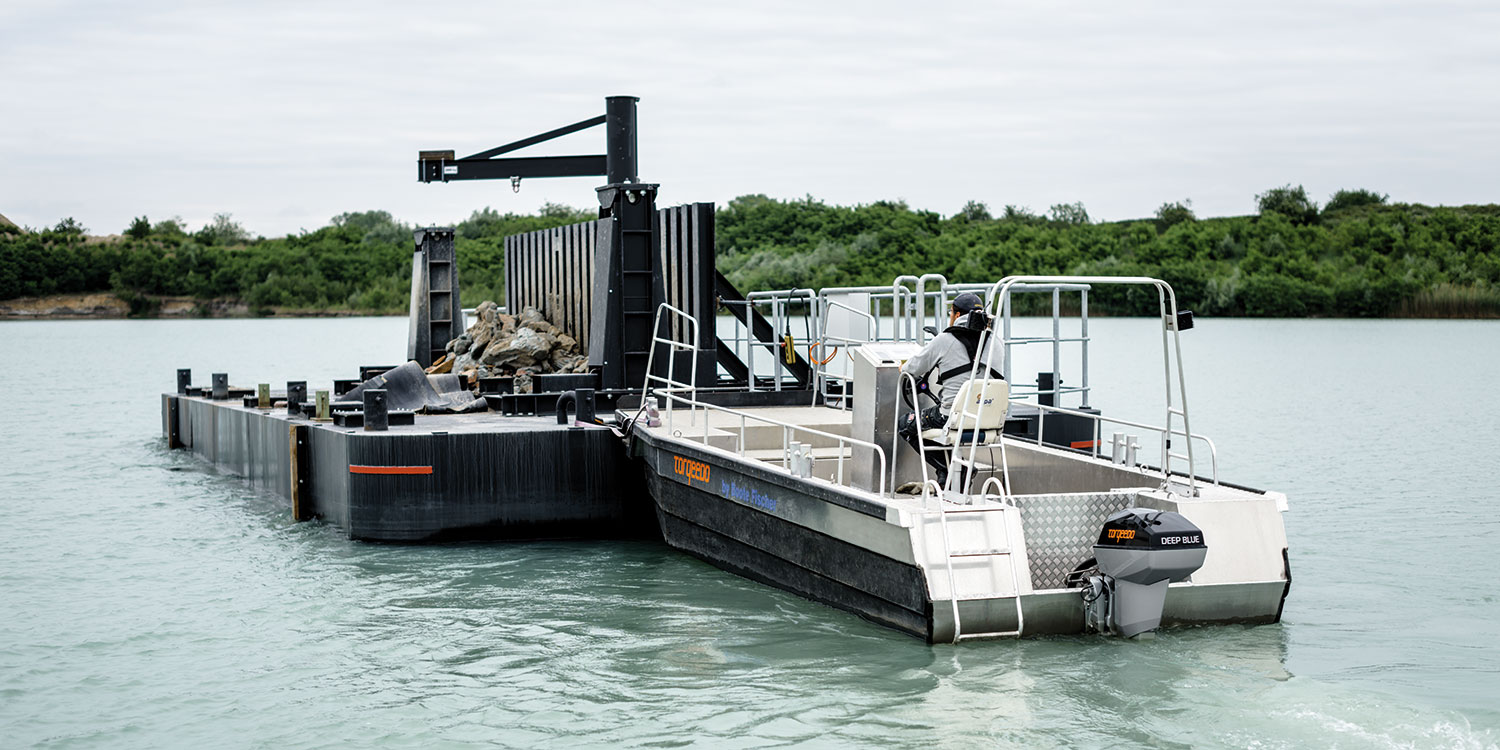 This quarry push boat easily handles 40-ton barges all day, every day since 2015. Credit: Quarry barge
Torqeedo provides electric and hybrid drive systems from 0.5 kW up to 200 kW of power including batteries, charging, throttles, controls, and displays. "Our customers have confidence in the fact that when they choose Torqeedo they have a single supplier and a complete, tested, and proven drive system, backed by a global service network," said Czabke. "Torqeedo has been building electric drives since 2005. We know how to build in the durability and reliability required by professional mariners."
More information:
Find high-resolution pictures at the: › Torqeedo Dropbox
Find the main catalogue 2022 here: › Main Catalogue 2022
Find the professional catalogue 2022 here: › Professional Catalogue 2022
Torqeedo named "Best Electric Outboard Supplier"
5 JULY 2022 • 4 MIN READING TIME