Safety. Sustainability. Inclusiveness. These are three of the core values that motivate Jacob Raymond, who became the first Executive Director of Community Sailing New Orleans earlier this year.
They're also the reasons behind his decision to install Torqeedo electric motors on their fleet of Freedom Independence 20 sailboats designed for accessibility by people with disabilities. In his previous position with a community sailing program in Norfolk, Virginia, Raymond had overseen a similar refit of Torqeedo electric drives, and he brought his personal experience to bear on the boat electrification project in New Orleans. So far, two boats in the fleet of seven Independence 20s have been fitted with battery-powered Torqeedo Cruise fixed pod drives. The remaining boats will be electrified in early 2021.
"Our mantra is 'Safety First'," said Raymond. "The Torqeedo electric motors give us a critical margin of safety for our sailors on the water. They give us sufficient power to motor back to base if the weather gets rough and to provide an extra boost for manoeuvring when needed."
"Safety was also the main reason we chose to install pod drives instead of outboards," he added. "With this Torqeedo system, no one needs to lean over the side of the boat in choppy waters to lower an outboard or to pull the starting cord. You press a button and the motor comes to life."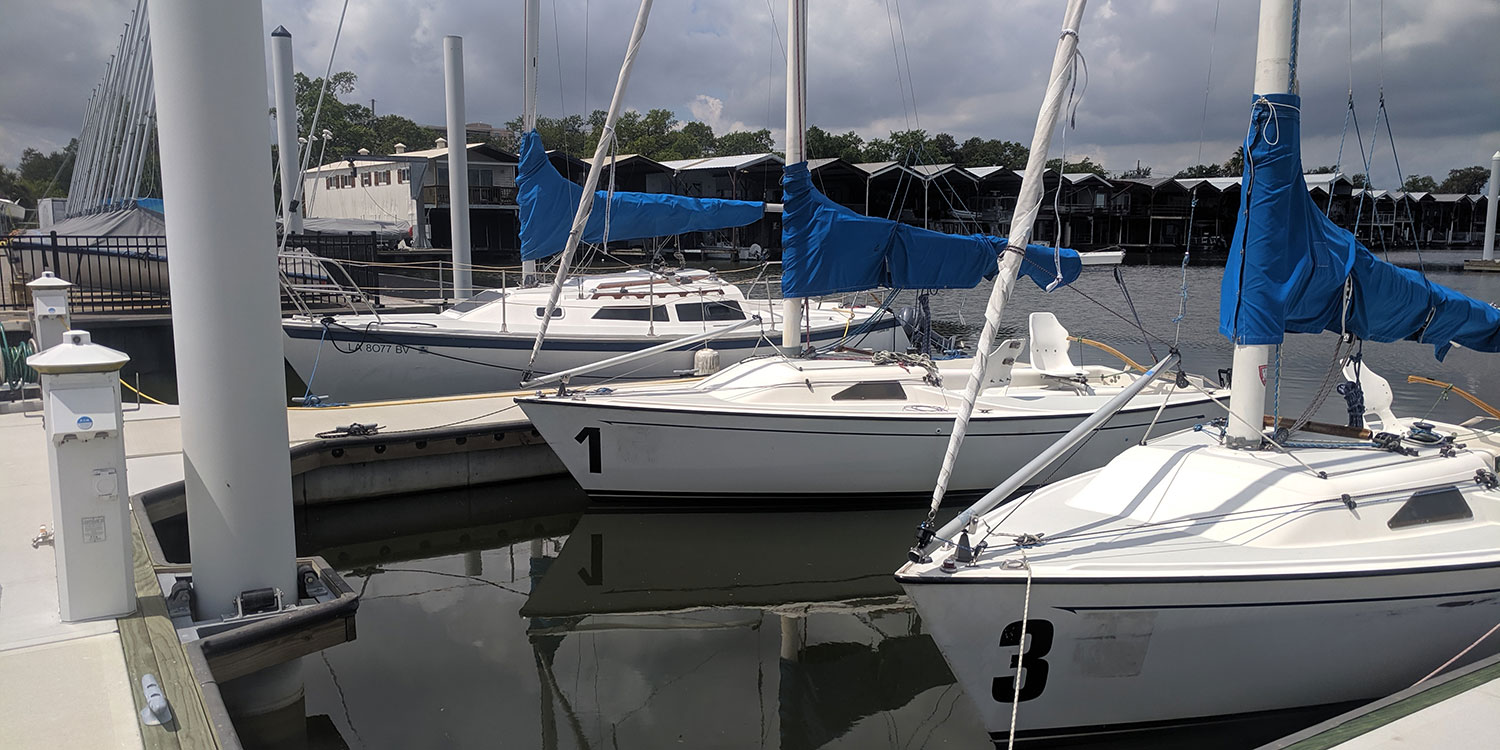 The fleet of seven Independence 20s have been fitted with battery-powered Torqeedo Cruise fixed pod drives.
Raymond says that the boats can run about 1-1/2 hours on battery power at full throttle. The range lengthens at slower speeds. The boats' batteries can quickly be recharged at dockside.
"Beyond the boost to safety on the water, electric propulsion is consistent with our strong belief in sustainability as a core value of our community sailing program," said Raymond. "It's important that we be good citizens and stewards of water and air quality on Lake Pontchartrain. The electric sailboats produce zero emissions and burn no fossil fuels. That means no sheen of gasoline on the water at our docks. And there's no noise pollution either – just the quiet hum of the electric motor below decks."
Steve Trkla, president of Torqeedo, Inc., commented: "We are seeing similar community sailing programs popping up around the country, and we applaud their efforts to make sailing more available, safer, environmentally friendly and just plain more fun on the water."
Community Sailing New Orleans was founded in 2010 with a mission to introduce the sailing experience and eliminate the economic and physical obstacles to sailing for people of all ages, backgrounds and ability. After ten years of planning, the sailing centre opened in 2020 on the shores of Lake Pontchartrain with a fleet of small two-person sailing dinghies, paddleboards and other craft in addition to the Independence 20s.
"The Covid-19 pandemic and hyperactive hurricane season definitely slowed us down in our plans to launch our sailing programs," said Raymond. "But we're planning to offer a full range of activities in 2021."
More information:
Find high-resolution pictures at the: › Torqeedo Dropbox
Find the main catalogue 2021 here: › Catalogue 2021
Find the commercial catalogue 2021 here: › Commercial Catalogue 2021
Relevant Torqeedo Products
Inclusive sailing program chooses Torqeedo electric pod drives
14 JANUARY 2021 • 4 MIN READING TIME
Commercial
Press Releases
Sailboats