THE MAKING OF A GAME CHANGER
TORQEEDO NOT ONLY BUILDS THE MOST ADVANCED ELECTRIC MOTORS. WE ALSO INVENTED THE MARKET FOR ELECTRIC MOBILITY ON THE WATER AND CONTINUE TO DRIVE IT FORWARD. THAT'S OUR LEGACY AND OUR FUTURE.
Like many modern tales of innovation, this story unfolds in a garage – or rather a boathouse by the shore of a lake in Bavaria, Germany. With the distant Alps rising through the sunset mist, two men are standing by a boathouse, reflecting on their day spent on the water with an electric motor. While it was enjoyable, they couldn't help but imagine a far better experience. In 2006, just eleven months later, the Torqeedo Travel made its debut at the world-famous Boot Düsseldorf trade fair. And the boating community instantly recognized the dawn of a new era.
From the start, Torqeedo's founding team set new standards with powerful lithium-manganese batteries and 24 times more torque than competing motors. Our Cruise and Travel models were lighter, more efficient, more powerful, and much better-looking, combining superior technology with revolutionary benefits and environmental responsibility. Just months after the launch, the British magazine Yachting Monthly included the Travel in its list of the 100 best sailing products of all time.
NEW ENERGY FOR GERMAN ENGINEERING
In 2008, Torqeedo was named Start-up of the year in Germany. Torqeedo combined the speed of the start-up culture with legendary German engineering skills and precision. And soon launched subsidiaries in the United States and East Asia. The goal was never to just design electric motors for boats, but to transform the experience of boating, while reducing its environmental impact. The first motors had two horsepowers (HP); today we build powerful 200 kW systems and battery banks boasting high triple-digit kWh capacities. Torqeedo is the market leader for electric mobility on the water – and it's fair to say that it both created and grew the electric boating industry.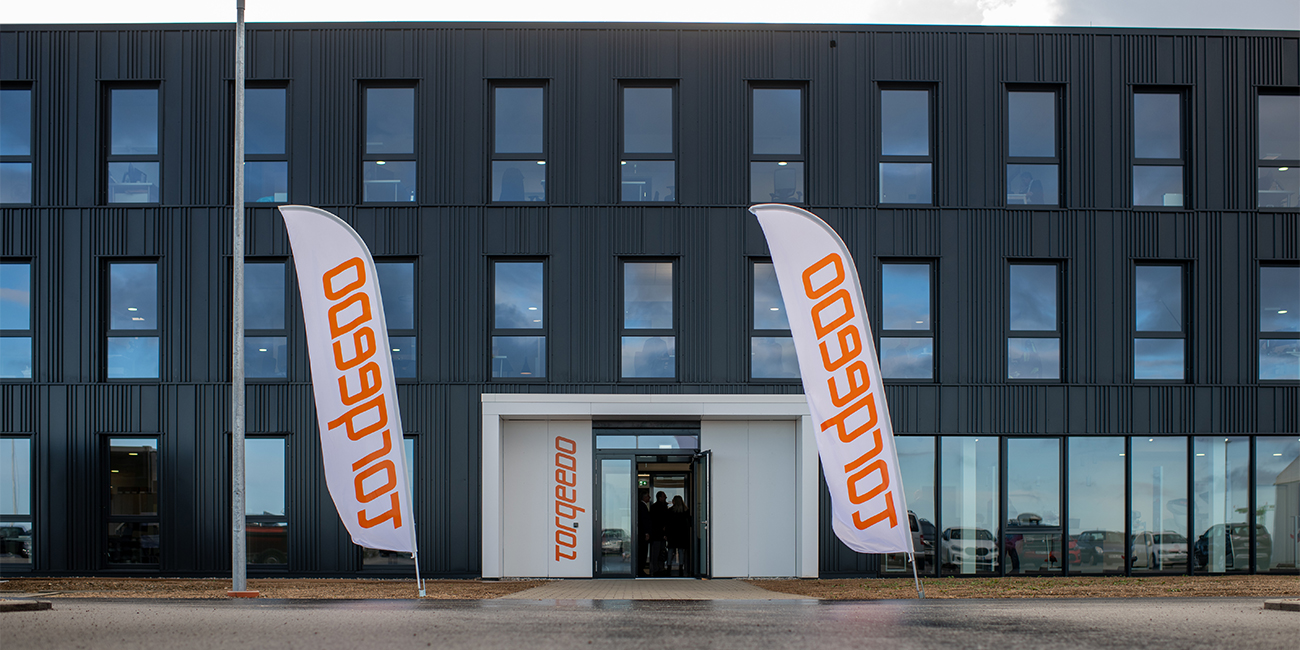 Times have changed since 2005. No one doubts that climate change is the most serious challenge of the 21st century. And no one doubts that electric mobility is the key technology to move towards a cleaner, healthier, and more livable world. Torqeedo is still at the forefront of innovation and design. The distinctive orange propellers of our propulsion systems can be spotted on motorboats, tenders, and sailing ships at marinas and harbors all over the world – from small outboards to the powerful 200 kW Deep Blue systems used on 30-meter-plus blue-water catamarans and autonomous ferries in urban areas.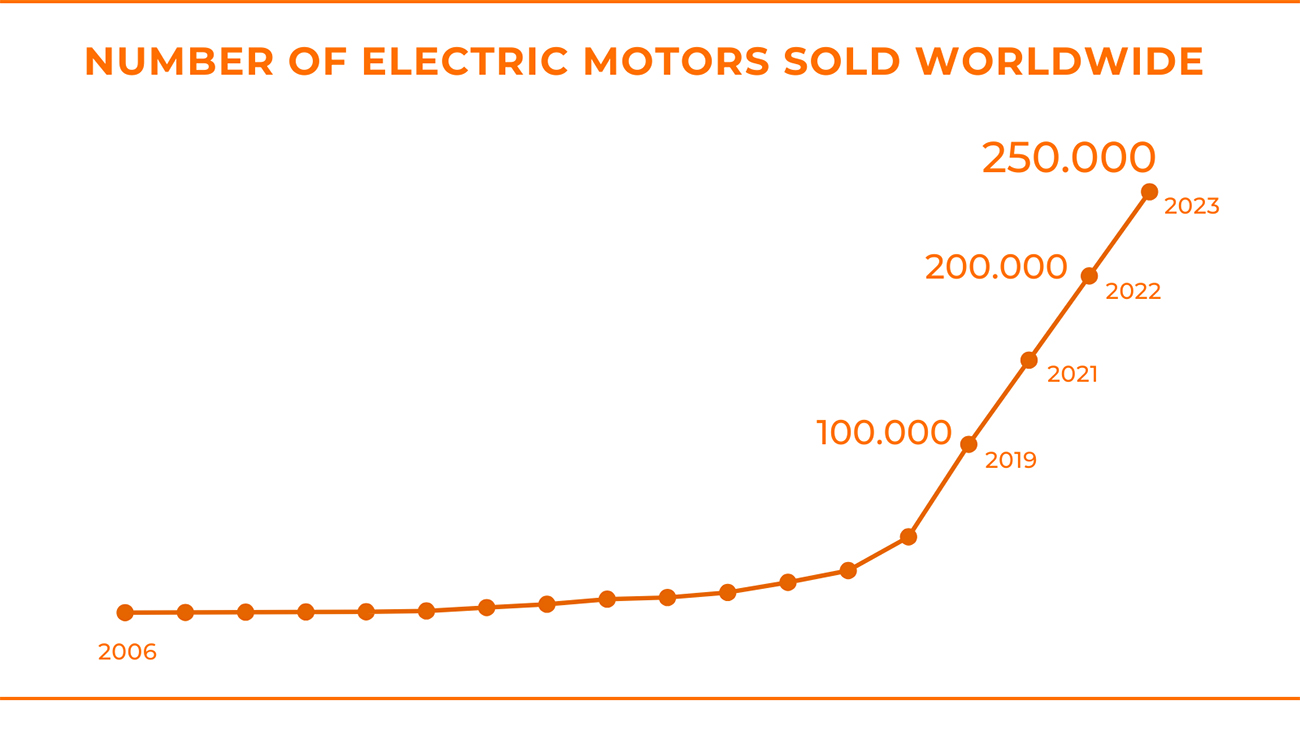 In 2019, we sold our 100,000th electric motor. Now, we are at 250,000. Electric mobility has gained tremendous momentum in this decade. And Torqeedo, while growing, has not lost its pioneering spirit and hunger for what's new. We work tirelessly to adapt new advances in fuel cells or battery technology for maritime use and collaborate with OEMs and innovative companies to find the best solutions for every boat – and then scale things up. Our journey toward a electric future has just begun.
THE FOUNDING YEARS
In 2005 Christoph Ballin and Friedrich Böbel found Torqeedo near Munich.

2006: The first Torqeedo product is ready for the market – the Travel electric motor (prototype on the right). The American subsidiary Torqeedo Inc. is set up near Chicago.

In 2007 the first motors are awarded prestigious awards at famous trade fairs like METS (Amsterdam).
GROWING FAST AND STRONGER
In 2008 Torqeedo is named Start-Up of the Year in Germany.

2012: Torqeedo expands and moves to new headquarters in Gilching.

A new era in electric boating begins in 2014 with the launch of the the high-voltage Deep Blue propulsion system.
CONSOLIDATION PHASE
In 2017, Torqeedo becomes a subsidiary of Deutz AG, one of the largest motor manufacturing companies in Germany.

2020: More than 100,000 boats have been equipped with our electric motors. A significant milestone.

In the same year, Torqeedo co-founder Christoph Ballin moves to the advisory board.
INNOVATION AT GLOBAL SCALE
2022: The new headquarters and production facility opens in Weßling, near Lake Starnberg. Fabian Bez (CEO) and Heiko Vietmeier (CFO) form Torqeedo's new management team.

2023: Limited edition for Travel 903 brings more range for boaters. The new Deep Blue Battery 80 doubles the capacity of our most powerful battery and opens new possibilities for ferries and other big vessels. Our electric journey continues.