Important safety warning
Dear Customer, we place the highest value on the quality and safety of our products. We are therefore informing you about a possible safety risk in connection with the batteries used in our outboard motors "Travel" and "Ultralight"
What is the cause?
Torqeedo has found some examples in which the battery housings for those motors were not water tight. In such a case, water may penetrate the battery housing. This is a particular if a battery with a water permeable housing becomes completely or partially submerged under water. If water reaches the internal part of the battery it could cause a chemical reaction resulting in fire and/or bursting of the battery housing. Such a circumstance presents a risk of serious injury!
At no cost to you, Torqeedo will perform an inspection for the models and serial numbers listed below. If the inspection shows that the battery housing is not water tight, Torqeedo will repair the battery free of charge.
Model
Serial number (S. no.)
from… – to…
Travel
1001… – 1752…
Ultralight
1117… – 1826…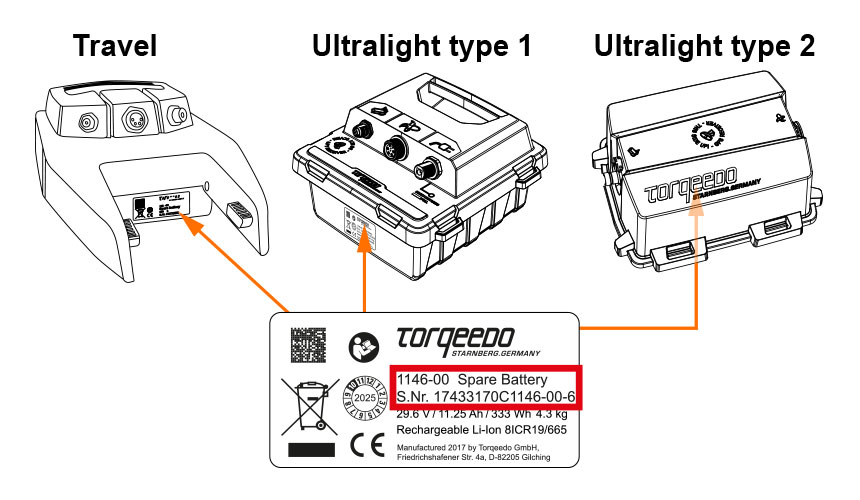 Fig.: Position of type plate with article & serial number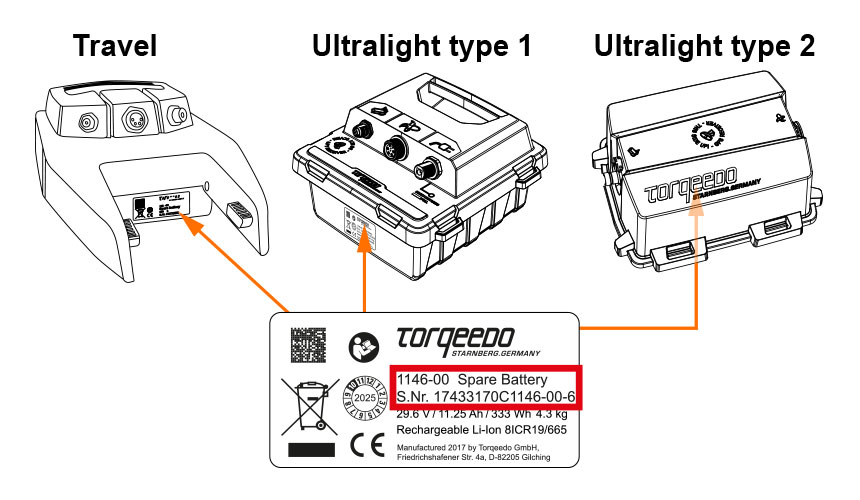 Fig.: Position of type plate with article & serial number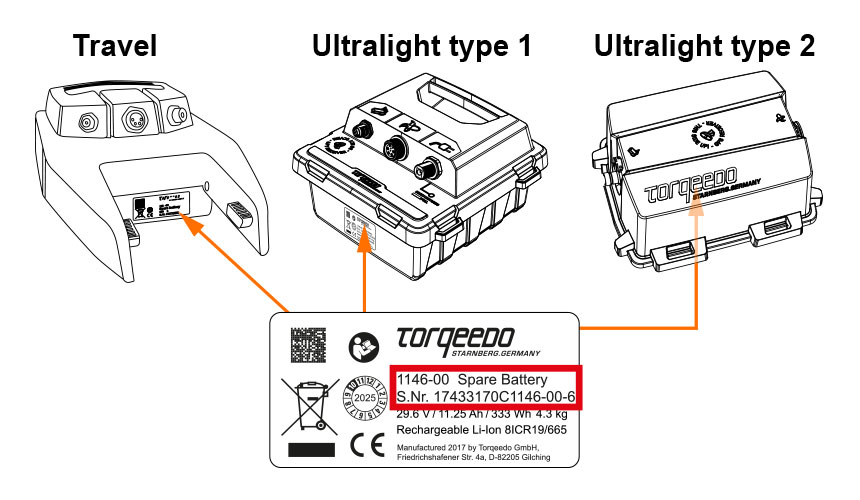 Fig.: Position of type plate with article & serial number