Recall for Travel 401/801 and Ultralight 402 batteries sold in the period 2008-2010
Dear Customer,
We set the highest standards not just in terms of performance but also in terms of the safety of our products.
For this reason we wish to inform you that we are recalling the above-mentioned batteries as some of the lithium battery cells they contain could, in very rare cases, pose a fire risk.
What is the cause?
We have become aware of a very few cases where the cells from a certain supplier have possibly ignited. No system defect in the cells or the battery have been detected but we nevertheless wish to recall all the batteries containing the cells from the supplier as a preventive measure. Even if the likelihood of a fire actually occurring is extremely low, there is a risk of injury and possibly danger to life in the event of a fire.
The lithium cells purchased by us were carefully checked to ensure that they comply with all safety requirements. They meet all relevant international norms and standards and are monitored by a battery management system. External testing institutes that have examined the batteries in detail also confirm that there is no indication of serial damage or defect. Nevertheless, the possibility of individual cells being defective cannot be completely ruled out.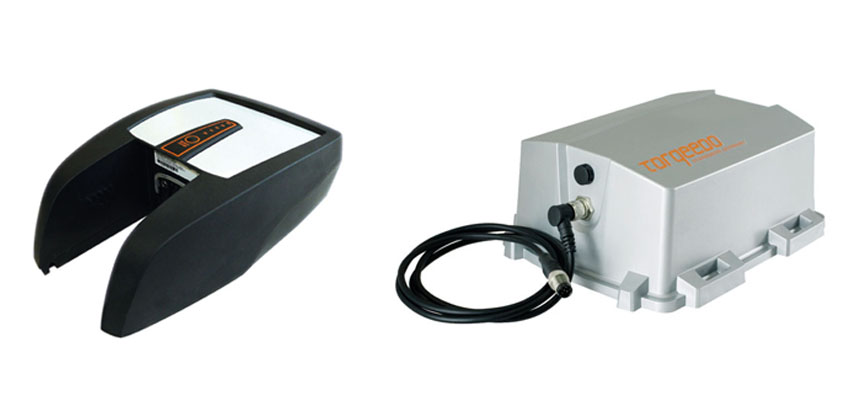 Travel 401/801 battery (left)
Ultralight 402 battery (right)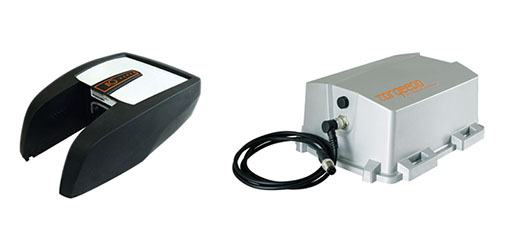 Travel 401/801 battery (left)
Ultralight 402 battery (right)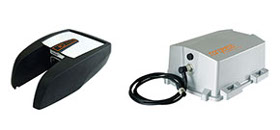 Travel 401/801 battery (left)
Ultralight 402 battery (right)
The following battery serial numbers are affected:
| Model | Battery serial number | Sold |
| --- | --- | --- |
| Travel 401 | 900000 – 901450 | 08/2008 – 04/2010 |
| Travel 801 | 4300 – 8099 and 900000 – 904699 | 02/2008 – 04/2010 |
| Ultralight 402 | 0 – 2000 | 03/2009 – 06/2010 |
Register your battery for replacement here
We regret any inconvenience that this preventive measure may have caused you and would ask you to accept our sincere apologies.
Thank you for your understanding and your cooperation in this matter.
Note on the procedures
The batteries affected were included in outboard motors with the following serial numbers:
| Model | Outboard serial numbers | Sold |
| --- | --- | --- |
| Travel 401 S | 0966 - 2407 | 08/2008 – 08/2010 |
| Travel 401 L | 0800 - 1161 | 08/2008 – 06/2010 |
| Travel 801 S | 1741 – 4711 | 02/2008 – 08/2010 |
| Travel 801 L | 1553 – 2774 | 02/2008 – 05/2010 |
| Ultralight 402 | 903001 – 11210020 | 03/2009 – 06/2010 |
Travel 401/801 battery (left) Ultralight 402 battery (right)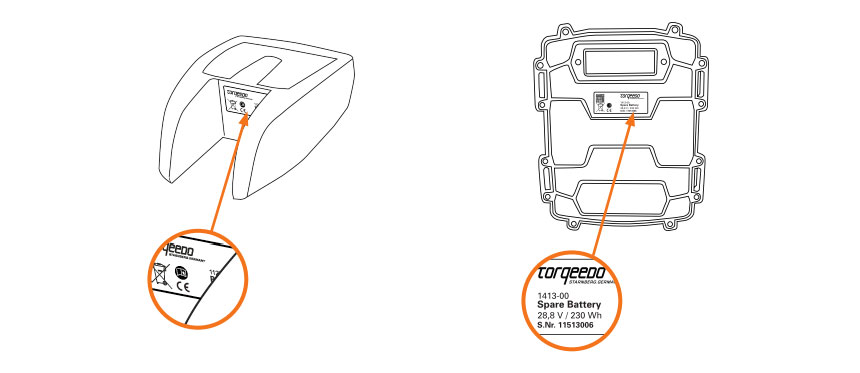 This is where you can find the battery serial number
You can find the battery serial number on the underside
Travel 401/801 battery (left)
Ultralight 402 battery (right)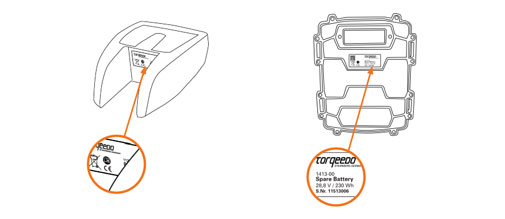 This is where you can find the battery serial number
You can find the battery serial number on the underside
Travel 401/801 battery (left)
Ultralight 402 battery
(right)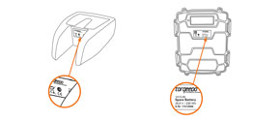 This is where you can find the battery serial number
You can find the battery serial number on the underside