BEST-IN-CLASS MOTORS FOR YOUR BUSINESS
WETHER YOU WANT TO ELECTRIFY YOUR FAST WORKBOAT OR FERRY FLEET: OUR HIGH-PERFORMANCE DEEP BLUE SYSTEM FOR PROPULSION AND ENERGY MANAGEMENT WILL DELIVER.
Torqeedo's powerful Deep Blue electric motors are a perfect match for workboats, ferries and other commercial applications. With our industrial-level production and unique safety standards, we are the pioneer and frontrunner in high-voltage, high-performance propulsion systems. We offer a variety of tested and powerful motor and batteries. Together with you we will set up a propulsion and energy system that is customized to your business case.
DISCOVER THE POSSIBILITIES
DEEP BLUE I (25/50 KW)
For displacement vessels
Powerful, reliable, clean: These inboard Deep Blue i models have a maximum propeller speed of 1200 rpm and are perfect for passenger ferries and tourboats. Also available as a high-rpm version for work and patrol boats.
LEARN MORE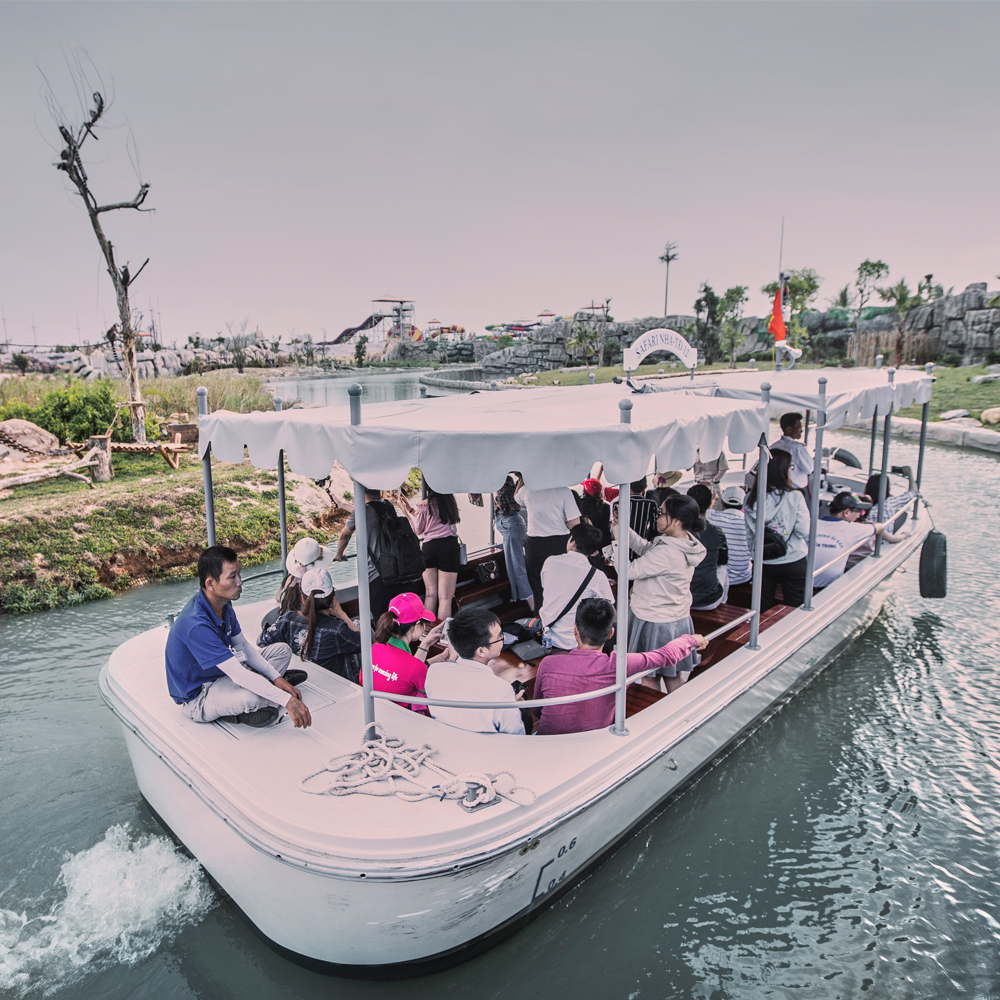 DEEP BLUE I (100 KW)
For displacement vessels
Ready to do the heavy lifting: This strong, robust direct-drive motor delivers the low rotational speeds necessary to efficiently power passenger ferries, workboats or other heavy displacement vessels. Also available as a high-rpm version for work and patrol boats.
LEARN MORE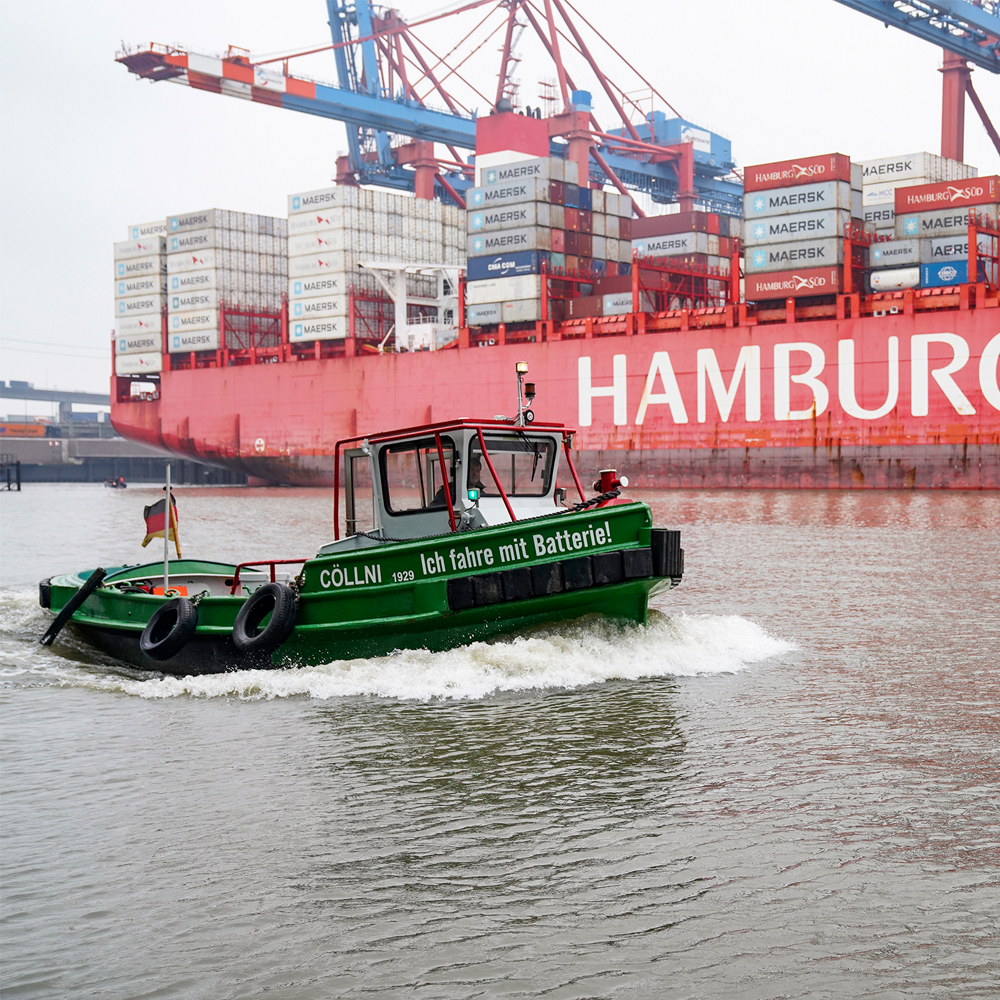 DEEP BLUE THRUSTER
For displacement vessels and increased maneuverability
Our azimuth thrusters deliver 50 kW of steerable electric power – up to 100 kW for twin systems - replacing fossil-fuel-powered engines up to 160 HP that emit lots of CO2, air and water pollution. Enjoy ultimate control with simple joystick steering and experience the clean, quiet power of Deep Blue.
LEARN MORE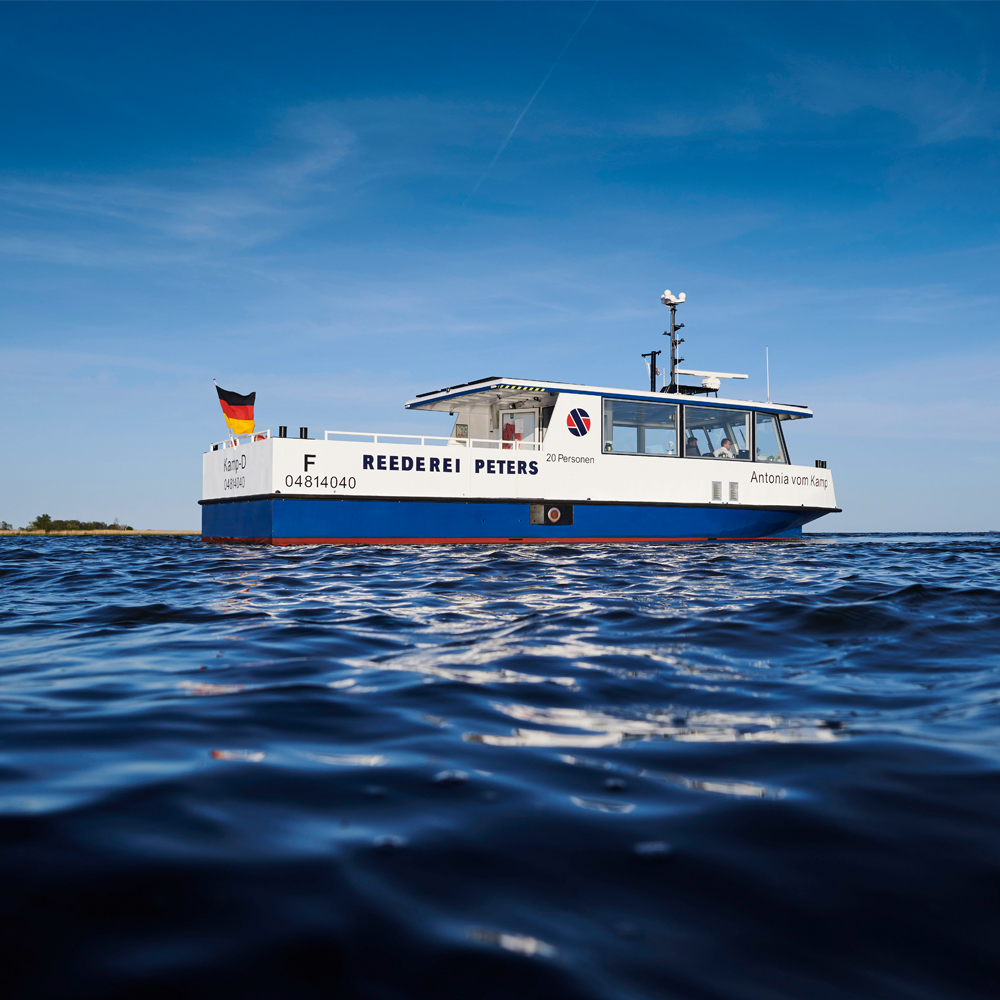 DEEP BLUE HYBRID
For more range and options
Combine battery, solar and diesel engines: Our integrated, modular system is suitable for larger commercial vessels with complex onboard energy or longer range requirements.
LEARN MORE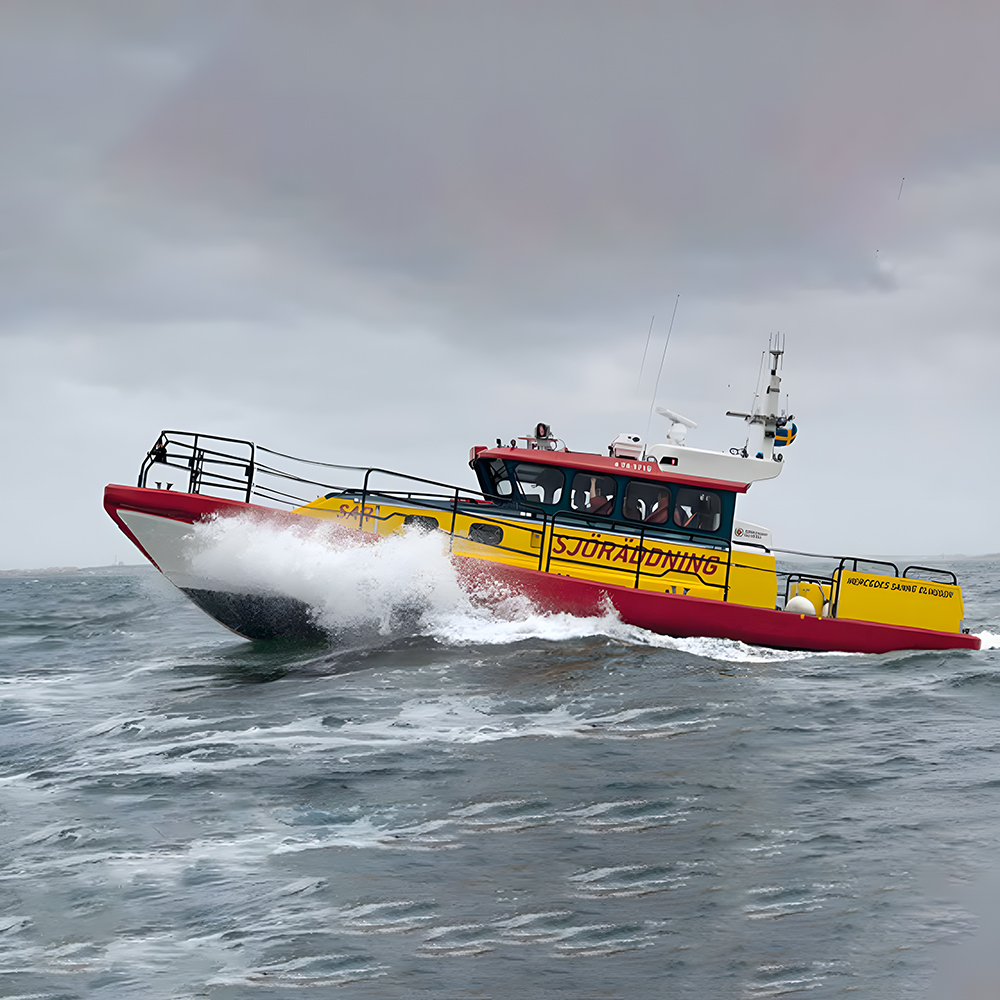 BENEFITS THAT COUNT
A clean and silent environment for passengers and crew, fewer emissions, less downtime, little maintenance – electric mobility on the water has many advantages for commercial applications. Our Deep Blue propulsion and energy management system takes e-mobility to a higher level by offering these benefits:
System integration: Deep Blue is the only fully integrated system in which all components are designed and engineered to match each other seamlessly and to work together perfectly on the water.
Secure on-board electronics: All our high voltage components and batteries are waterproof. The Deep Blue system has built-in safety measures that prevent short-circuiting and isolate the boat from the high-voltage energy.
State of the art lithium-ion batteries: We use customized lithium batteries that meet the advanced quality standards of the automotive sector. Our high capacity Deep Blue batteries have special safety systems like battery venting and a damping system to absorbe the shock and stresses of the marine environment.
EXPLORE THE SYSTEM
With this interactive infographic you can explore our innovative and market-leading Deep Blue system. Click on the orange dots – and learn more about the key features of Deep Blue.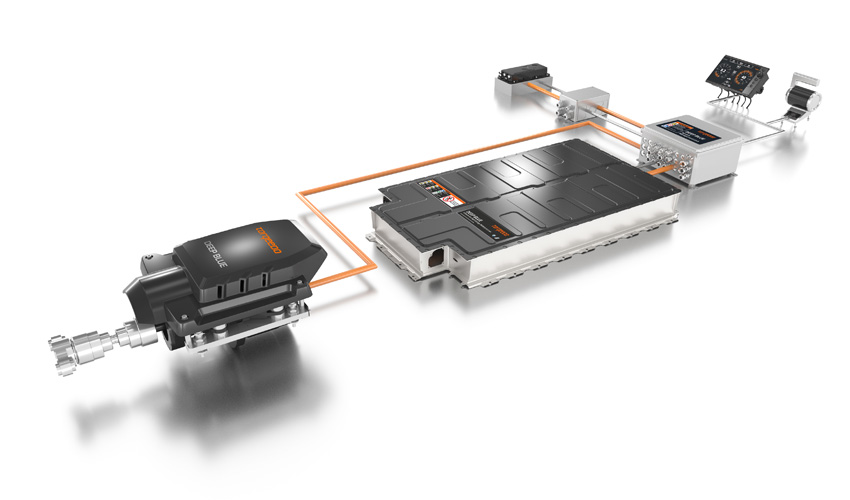 Charger: Advanced engineering from the automotive industry. Waterproof to IP67. The charging rate can be controlled via the display. Each system can support multiple chargers for faster charging when required
Electronic throttle: Clean, slick design, with key switch, emergency-stop and neutral lock for safe operation. Power-trim-and-tilt for outboard operation
Deep Blue information system on high resolution marine display: Touchscreen, waterproof, good sunlight readability. Clean, clearly arranged display of system information
BMW i battery: Latest battery generation from BMW i3 series. Very high energy density, durable, robust, highest level of quality and safety
System Management Unit
High-power electric motor
12 V battery: Activates the high-capacity battery at each start-up. Supplies 12 V for the onboard network and is automatically charged from the 360 V battery. No additional 12 V charger required
GET THE PROJECT STARTED
Torqeedo offers electric drive systems up to 200 kW: If you are looking for a powerful and and emission-free motor for your ferry or workboat fleet, send us a message. A Torqeedo expert will get back to you in a timely manner.