NEW POWER – NEW ADVENTURES
WANT TO ELECTRIFY YOUR FAST MOTORBOAT OR LARGE SAILING YACHT? OUR HIGH-PERFORMANCE DEEP BLUE SYSTEM FOR PROPULSION AND ENERGY MANAGEMENT WILL DELIVER.
Torqeedo's powerful Deep Blue electric motors are a perfect match for high-performance motorboats, large catamarans or large sailing yachts. Thanks to our industrial-level production and unique safety standards, we're the pioneer and frontrunner in high-voltage, high-performance propulsion systems. We offer a variety of tested, high-power motors and batteries. Working hand in hand with you, we'll set up a propulsion and energy system that's customized to your needs and plans.
DISCOVER THE POSSIBILITIES
DEEP BLUE I (25/50 KW)
For planing motorboats
Our powerful 2,000-rpm Deep Blue i electric motor will bring you up to speed in no time – as the ideal propulsion system for fast planing motorboats. So you can enjoy speed and adventure with no on-water noise or emissions. Also available in a 1,200 rpm version for displacement hulls.
LEARN MORE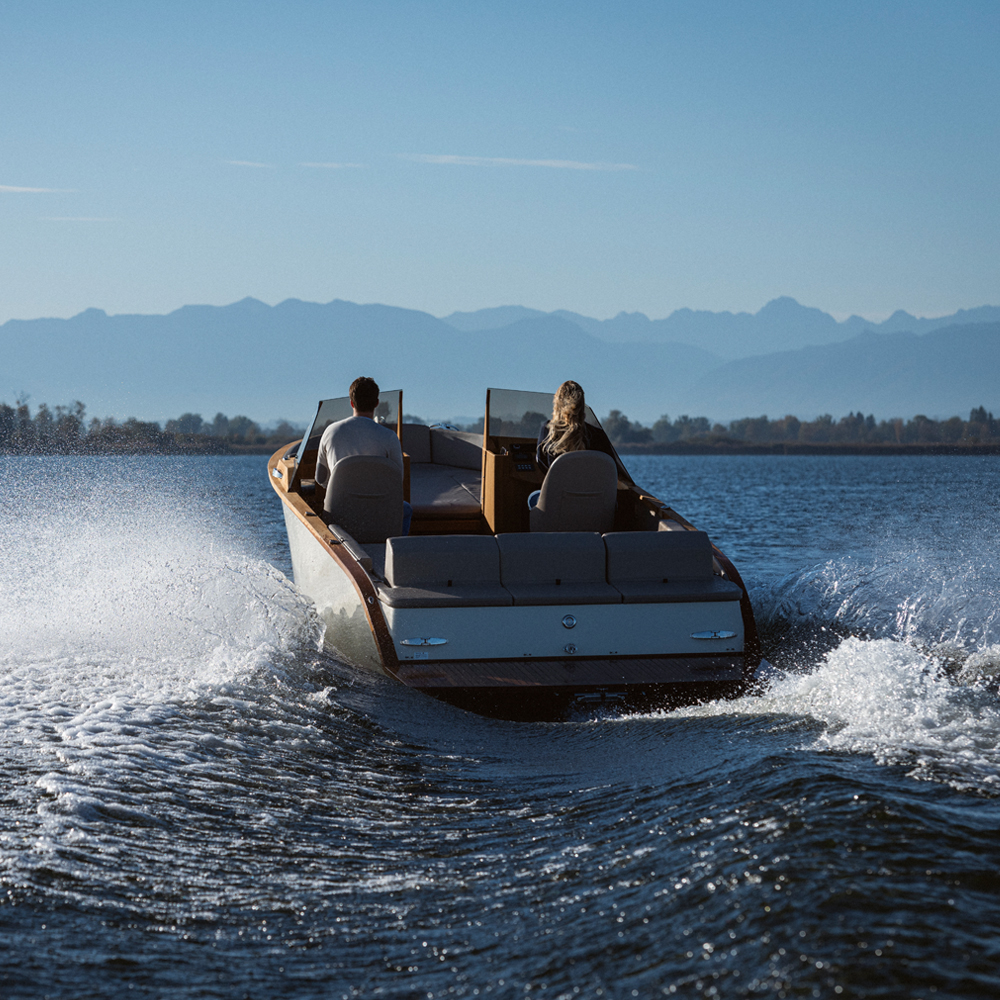 DEEP BLUE I (100 KW)
For planing motorboats
Our most powerful electric motor: The 2,500- rpm Deep Blue i 100 promises instant torque and high speeds, while staying silent and clean.
LEARN MORE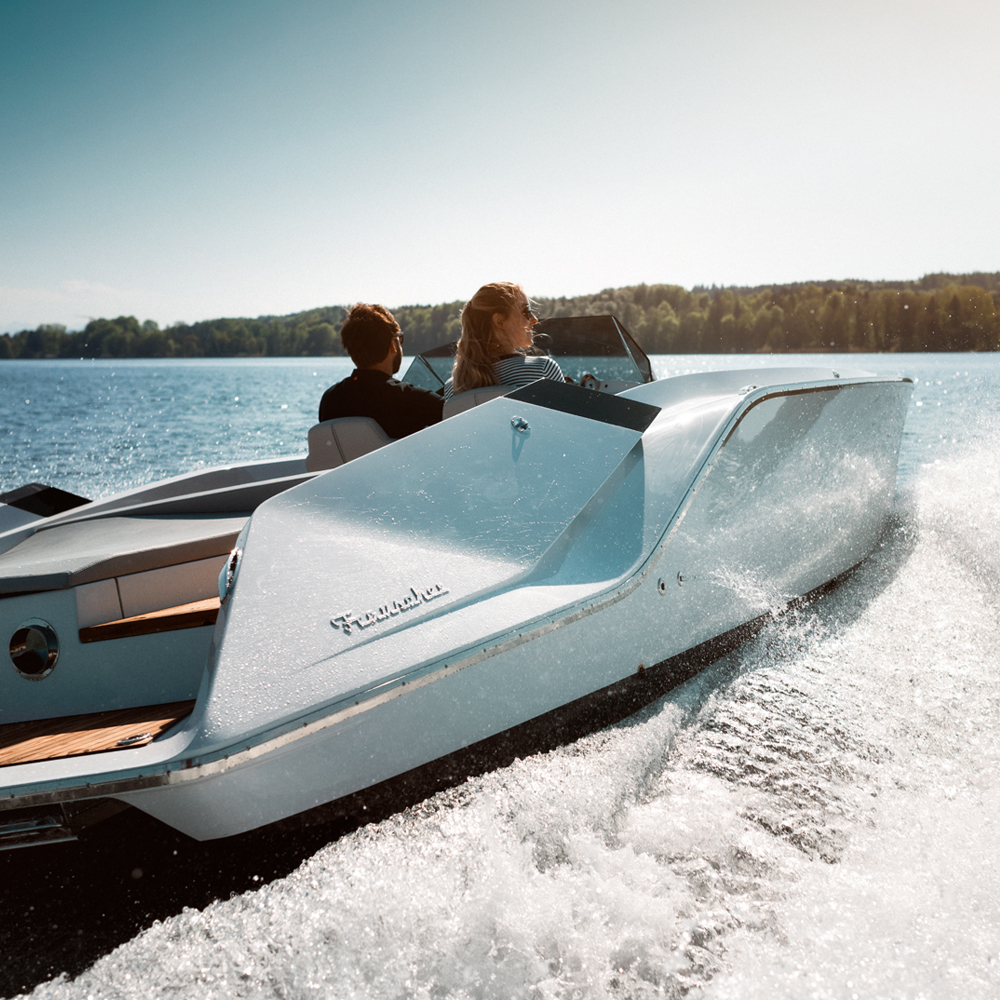 DEEP BLUE I (100 KW)
For displacement vessels
Suitable for yachts up to 120 feet long, this robust direct-drive motor delivers the low rotational speeds needed to efficiently power large sailing yachts and other heavy displacement vessels.
LEARN MORE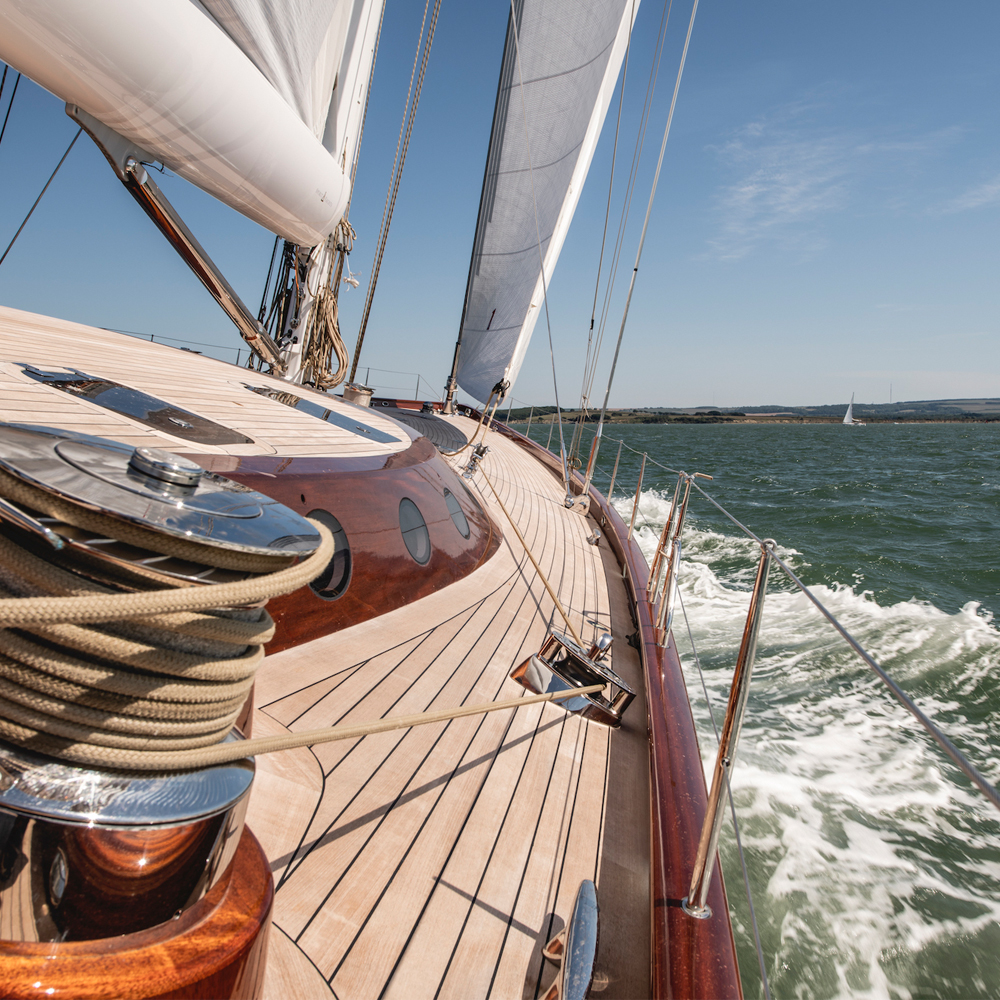 DEEP BLUE HYBRID
For large yachts up to 120 feet
Deep Blue Hybrid is the first fully integrated system on the market that combines a hybrid drive system with comprehensive on-board energy management. So you can combine different energy sources such as solar, hydrogeneration and generators and enjoy unlimited flexibility and freedom.
LEARN MORE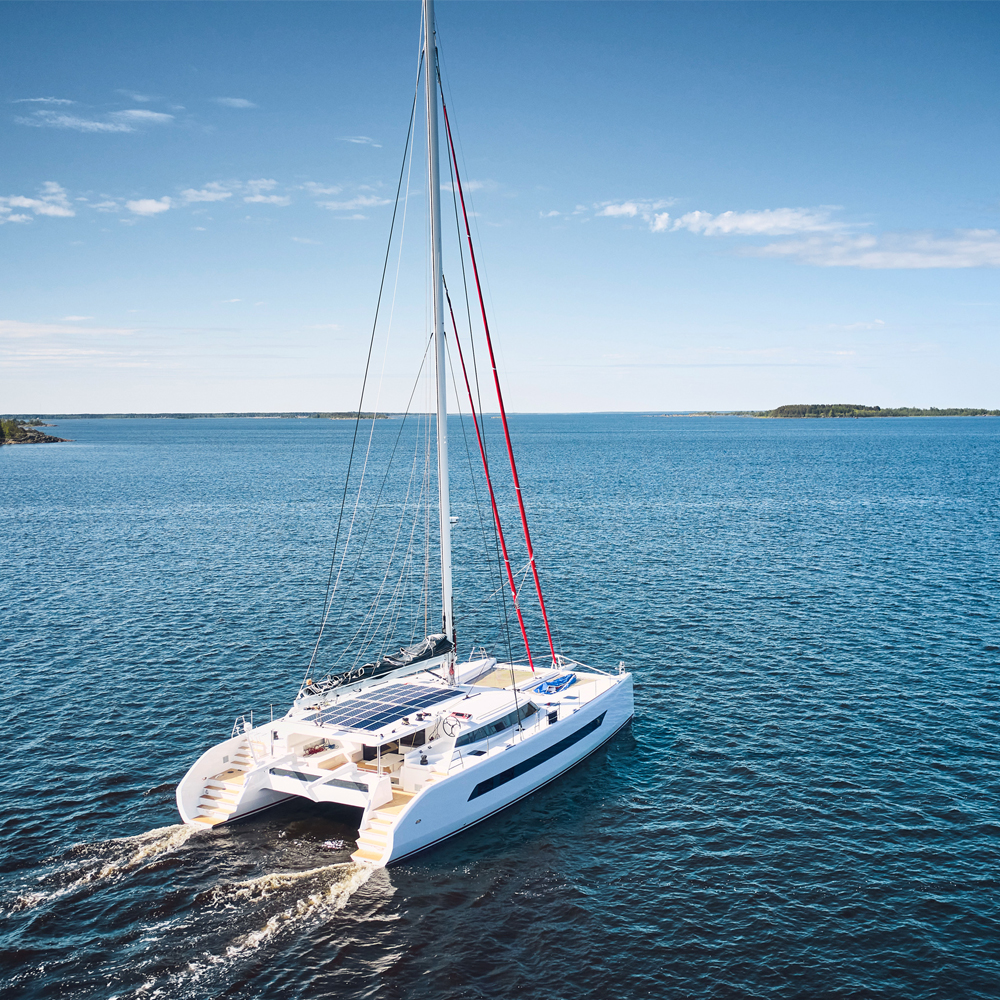 EXPERIENCE THE BENEFITS
No on-water noise or emissions, less maintenance, no oil spills in the marina – electric mobility for boats has many advantages. Our Deep Blue propulsion and energy management system takes emobility to a higher level, offering these benefits:
System integration: Deep Blue is the only fully integrated system in which all components are designed and engineered to match each other seamlessly and to work together perfectly on the water.
Secure onboard electronics: All our high-voltage components and batteries are waterproof. The Deep Blue system has built-in safety measures that prevent short circuiting and isolate the boat from the high-voltage energy.
State of the art lithium-ion batteries: We use customized lithium batteries that meet the advanced quality standards of the automotive sector. Our high capacity Deep Blue batteries have special safety systems like battery venting and a damping system to absorbe the shock and stresses of the marine environment.
EXPLORE THE SYSTEM
Use this interactive infographic to explore our innovative, market-leading Deep Blue system. Click on the orange dots – and learn more about Deep Blue's key features.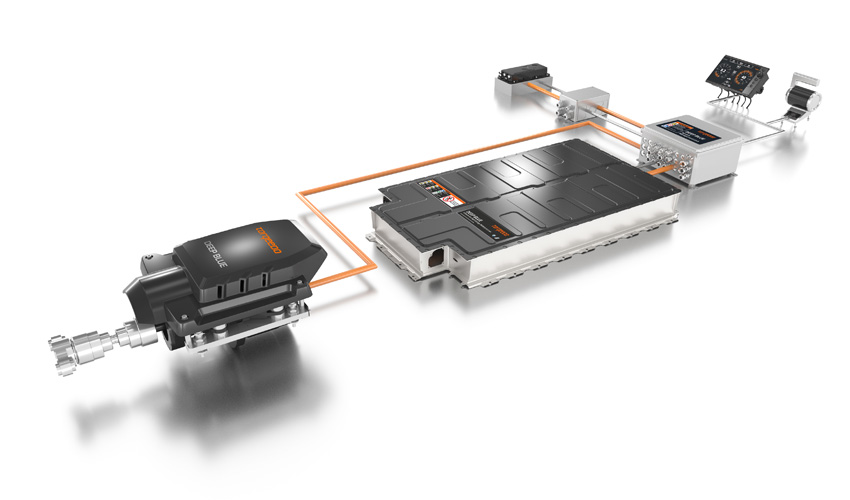 Charger: Advanced engineering from the automotive industry. Waterproof to IP67. The charging rate can be controlled via the display. Each system can support multiple chargers for faster charging when required
Electronic throttle: Clean, slick design, with key switch, emergency-stop and neutral lock for safe operation. Power-trim-and-tilt for outboard operation
Deep Blue information system on high resolution marine display: Touchscreen, waterproof, good sunlight readability. Clean, clearly arranged display of system information
BMW i battery: Latest battery generation from BMW i3 series. Very high energy density, durable, robust, highest level of quality and safety
System Management Unit
High-power electric motor
12 V battery: Activates the high-capacity battery at each start-up. Supplies 12 V for the onboard network and is automatically charged from the 360 V battery. No additional 12 V charger required
GET YOUR PROJECT STARTED
Torqeedo offers electric drive systems up to 200 kW. If you're looking for a powerful, emission-free motor for your powerboat or large sailing yacht, just write to us. A member of our team will get back to you as soon as possible.