Travel Outboards
For tenders, dinghies and daysailers up to 1.5 tons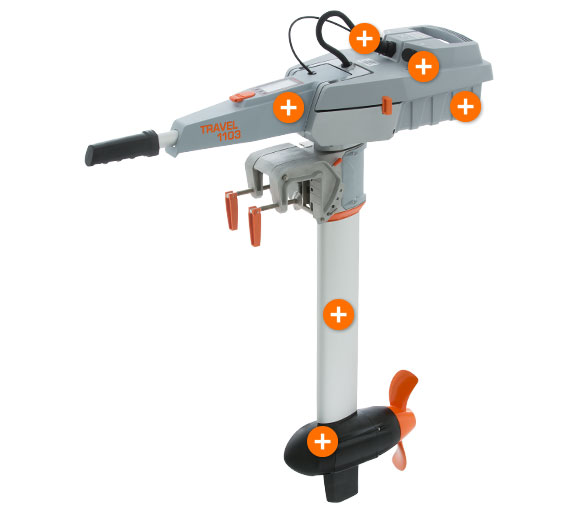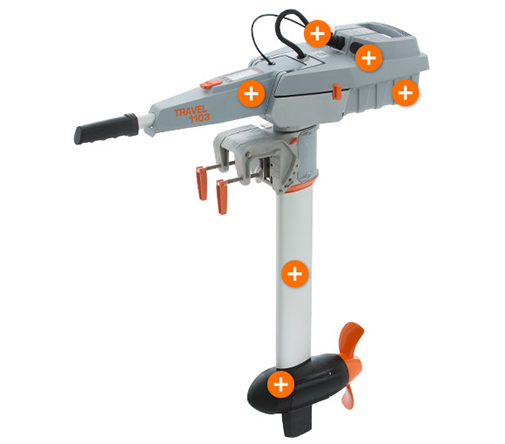 With its integrated lithium battery and outstanding efficiency, our Travel is a great alternative to any small petrol outboard. It can do everything a 3 HP outboard motor can, but is lighter, cleaner, quieter, and more convenient.
Moreover, it easily propels tenders, dinghies and day-sailers up to 1.5 tons and, when required, even over long distances.
The new top-of-the range model Travel 1103 C comes with direct drive, a high-capacity 915 Wh battery and a range-extending 73% increase in capacity compared to the base model.
Greater power and durability, yet quieter than ever. The Travel 1103 C runs at just 33 DB – as loud as a whisper – and is the quietest motor in its class.
Which motor for which boat?
Travel Advantages at a Glance
Travel Advantages at a Glance
Travel Advantages at a Glance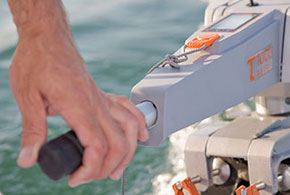 The Travel 1103 is the equivalent of a 3 HP drive while the Travel 603 corresponds to a 2 HP drive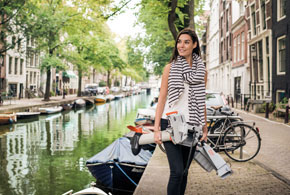 Lighter to carry. Motor weight including battery: starting at 11.3 kg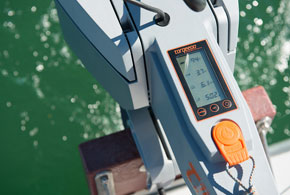 Comes with on-board computer with GPS-based range calculation as standard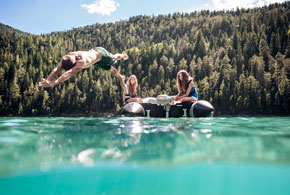 Nothing can leak – into the water, during transport or in storage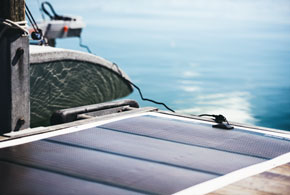 Solar-chargeable – on water or on land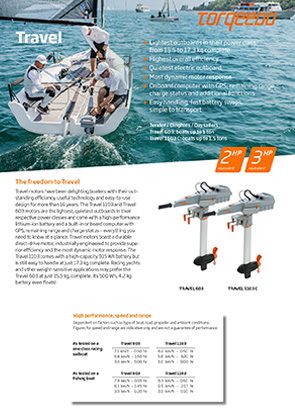 Your information material – Everything at a glance.

You will find all important information about the Travel in our digital brochure. Download the PDF quickly and easily or read it conveniently online while protecting the environment.