NOTHING'S MORE SUSTAINABLE THAN EFFICIENCY
TORQEEDO ELECTRIC MOTORS UNITE POWER, PLEASURE, AND ECO-RESPONSIBILITY. SINCE WE USE STATE-OF-THE-ART TECHNOLOGIES AND HAVE OPTIMIZED THE DRIVE TRAIN, OUR MOTORS BOAST THE HIGHEST OVERALL EFFICIENCY ON THE MARKET.
The Torqeedo manufacturing and headquarters are only 10 km away from Bavaria's big lakes. That's where our engineers and technicians regularly test the electric drives – and are constantly improving them. Torqeedo drive systems convert energy into propulsive power better than conventional electric motors or combustion engines.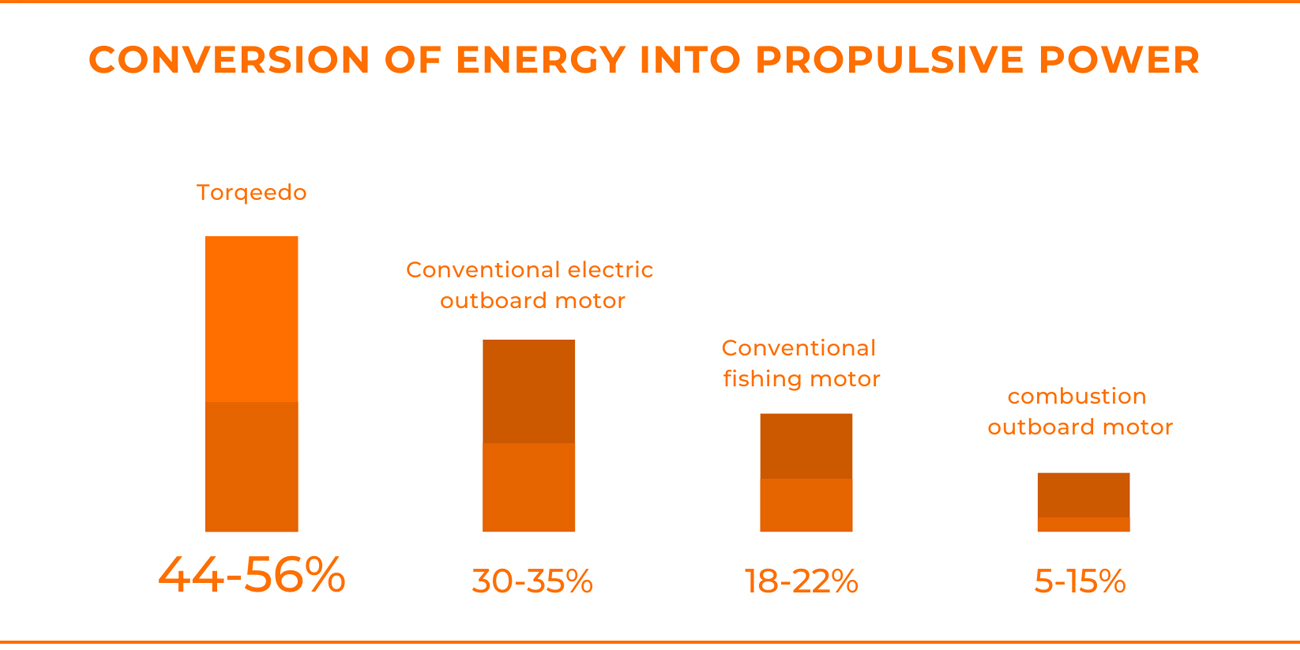 EVERY DAY, OUR MISSION IS CLEAR: BOOSTING THE POWER AND RANGE OF OUR ELECTRIC MOTORS WHILE MINIMIZING ENERGY CONSUMPTION.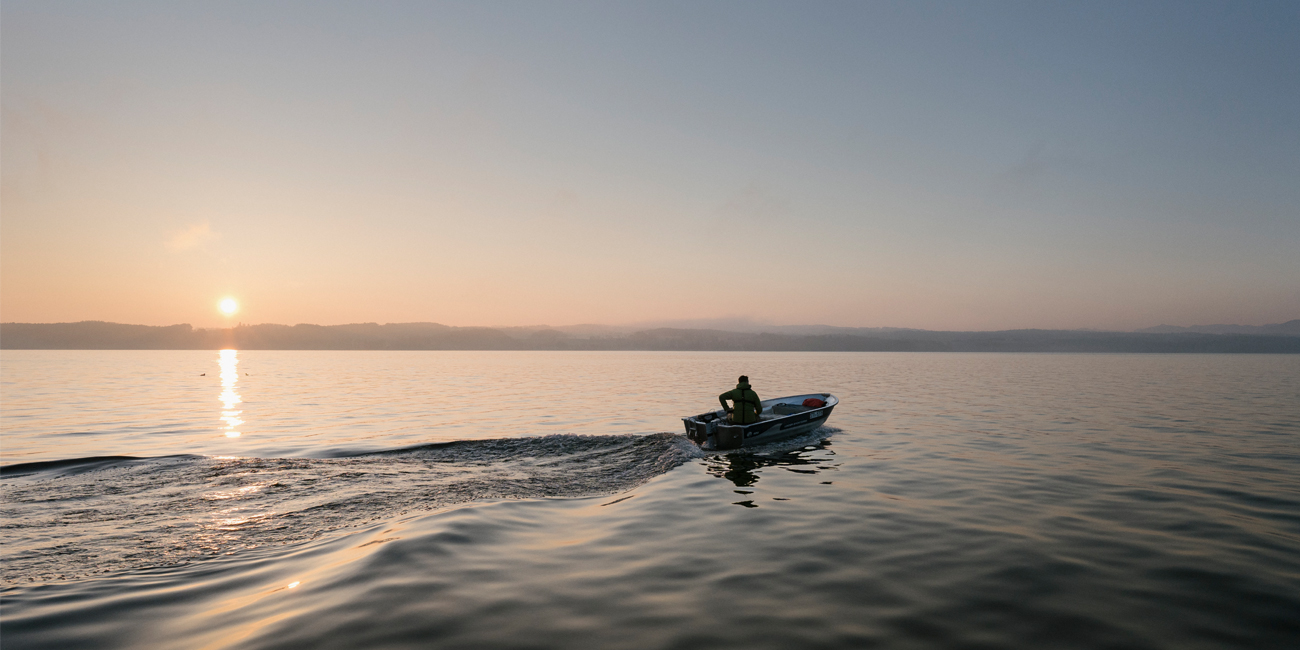 WHAT DOES POWER REALLY MEAN?
In the 18th century, James Watt introduced the term horsepower (HP) to illustrate the revolutionary performance of his steam engines. Since then, power has been measured in HP or watts – in honor of that legendary engineer. It's a commonplace term, yet many people are unaware of the potential discrepancies in performance data as a result of where and how the data are measured. Understanding these technical nuances is crucial to accurately comparing the efficiency of the various drives.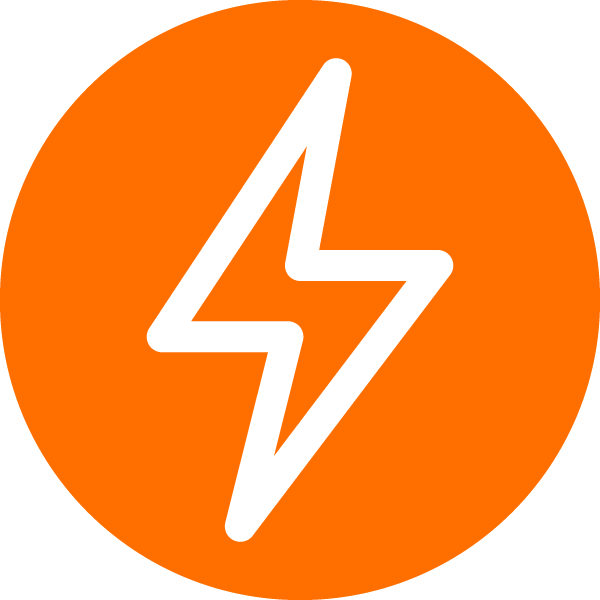 Input power
Input power denotes the power consumption of a driving mechanism and is often measured in watts or horsepower.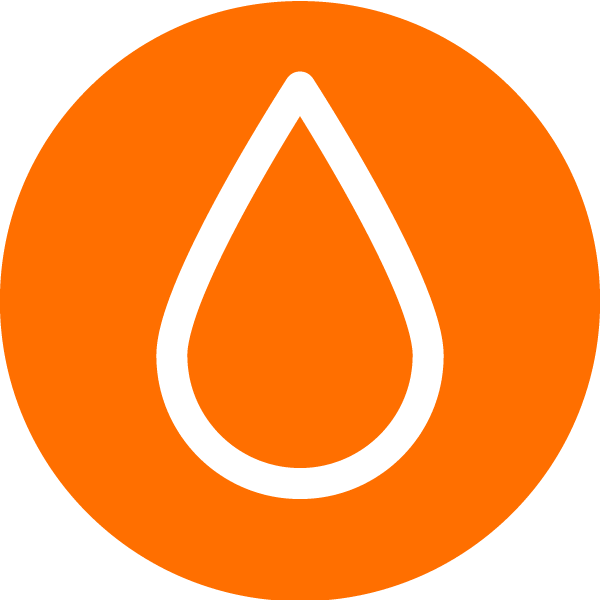 Shaft power
Shaft power refers to the power of a gasoline outboard and is similar to how we measure a car's power – in horsepower or kW. However, it doesn't account for propeller losses, which can be as high as 30-80%.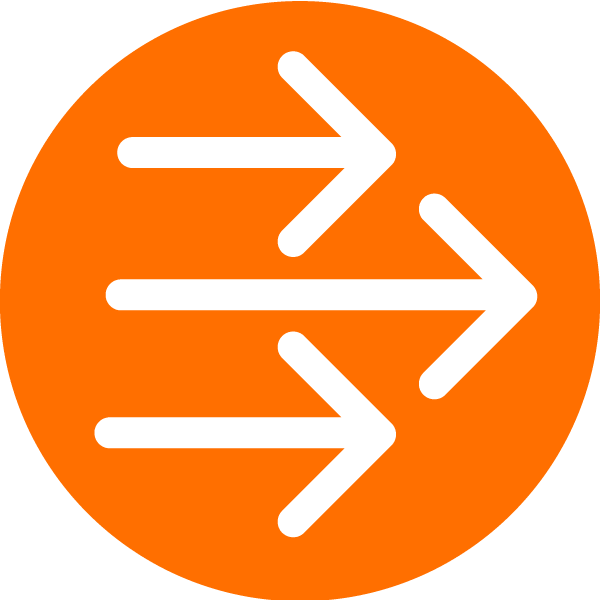 SIGNIFICANT FUEL SAVINGS
Propulsive power is the most comprehensive measure of a propulsion system's performance, as it clearly quantifies the energy available for propelling the boat. And crucially, all potential losses are factored in.
Large vessels have measured their performance in propulsive power for nearly a century, and Torqeedo employs it too. For gasoline-powered boat engines and conventional electric drives the metric is usually not specified, but the differences are enormous. For example, the propulsive power of a gasoline outboard with 4 HP shaft power is only 1 HP.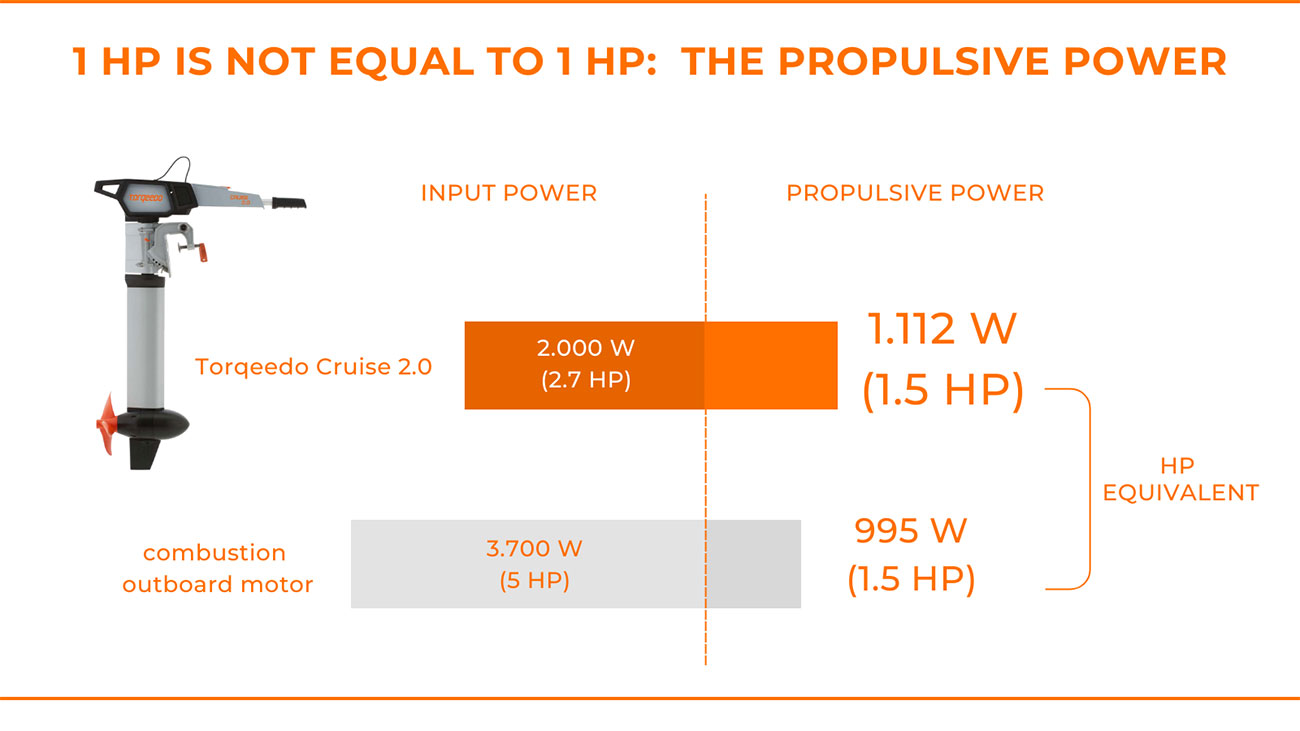 NEW TERMS FOR A NEW ERA – THE HP EQUIVALENT
Torqeedo's electric drives deliver comparable propulsive power to combustion engines but require significantly less input power. The reason is simple: electric motors can produce high torque across a wide range of speeds, which makes them up to three times more efficient at driving propellers than their combustion counterparts.
Many boating enthusiasts and commercial operators are still used to the performance data used for combustion engines (i.e. shaft power). To give our customers and partners a quick and transparent overview, we always list input power and comparable combustion engines in our products' technical data. But for an easier comparison, we coined the term 'HP equivalent'. A Torqeedo electric motor, which is classified as a 3 HP equivalent, has a propulsive power similar to a 3 HP gasoline outboard motor, although the input power is much lower. Here's an explanation of how this is possible.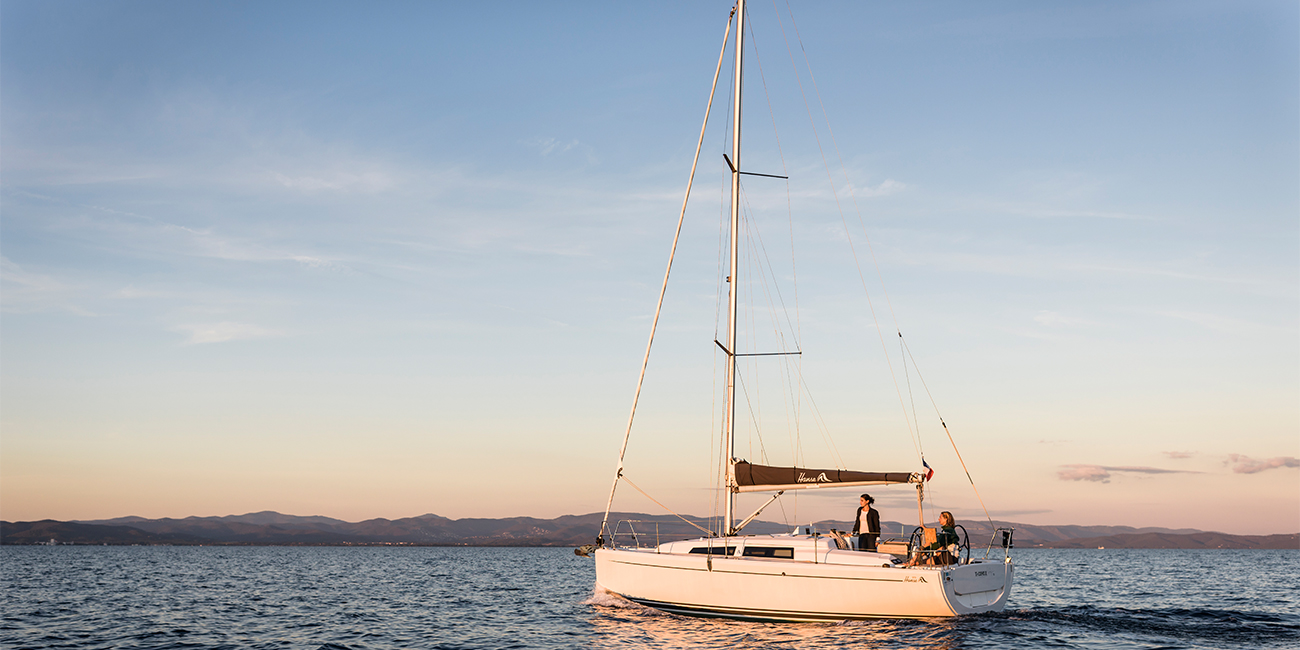 THE PERFECT SYSTEM
The first electric motor manufactured by Torqeedo in 2005 had a power input of 400 watts. Today, we build emission-free 100 kilowatt (kW) electric drives and supply customized systems for kayaks, tenders, small sailing boats, and electric ferries. However, all our electric motors have something in common: the passion and attention to detail with which we develop and manufacture all our products.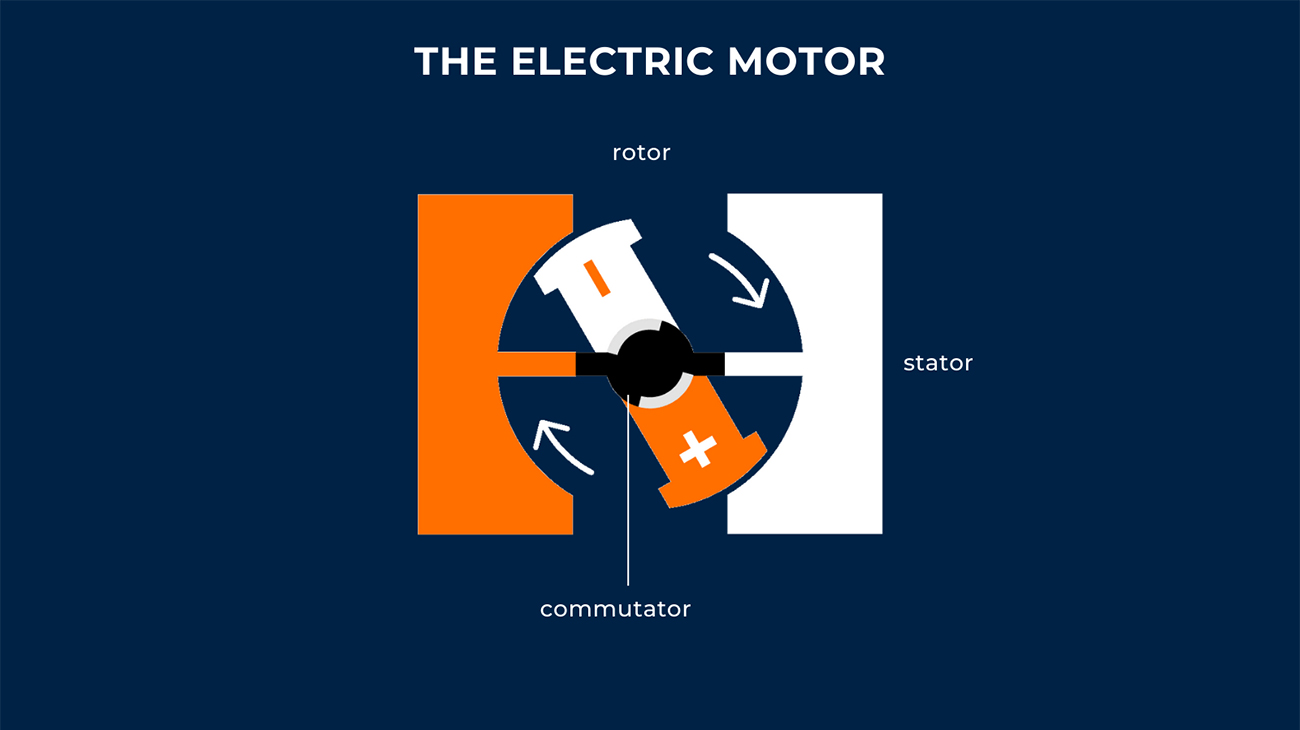 1. THE ELECTRIC MOTOR
Electromobility is becoming part and parcel of everyday life in the 21st century. But how do the electric motors that drive everything from electrical appliances to elevators and modern speedboats really work? Put simply, every electric motor consists of three parts: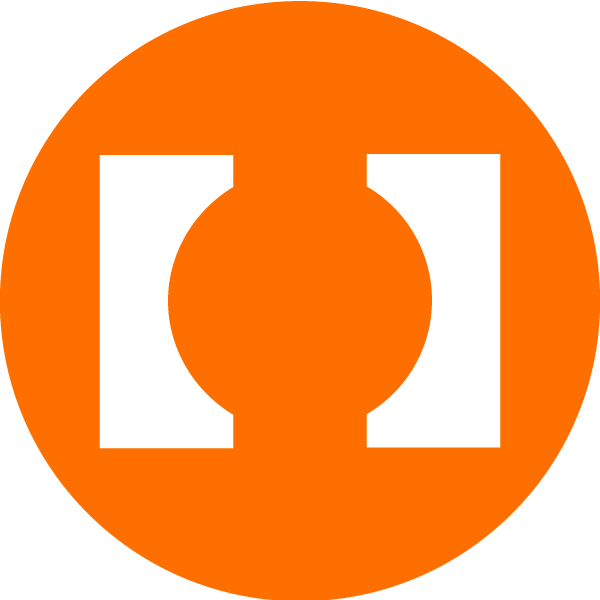 The stator
The stator is a permanent magnet or electromagnet that is firmly installed in the housing.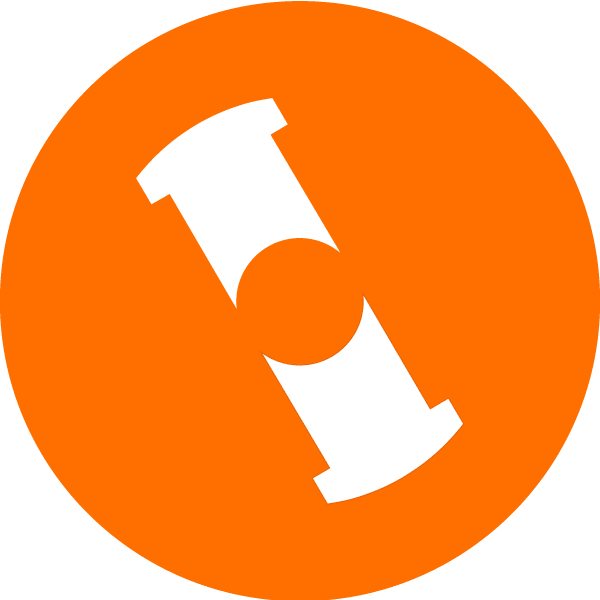 The rotor
The rotor sits on the motor axle and can rotate around it. It is made of iron with varnished copper wire wrapped around it. When current is applied, it becomes an electromagnet.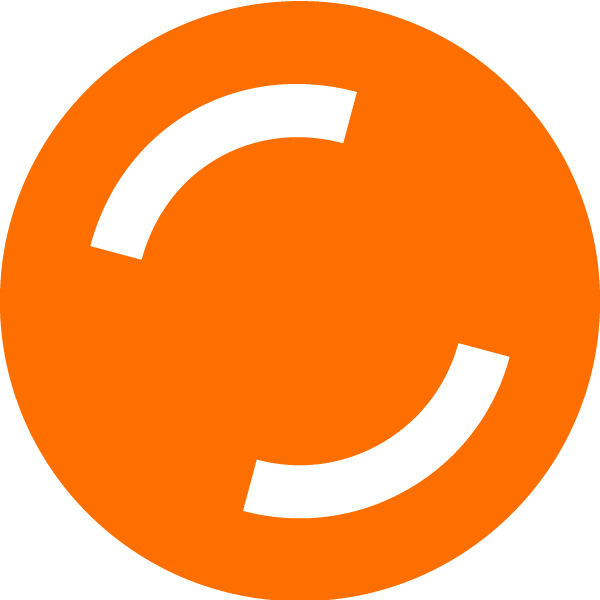 The commutator
The commutator consists of two current collectors in the form of opposing semicircles and sets the copper wire under current.
Since identical magnetic poles repel each other, the rotor begins to rotate when the identical poles of the stator and rotor are adjacent. After half a rotation, i.e. as soon as the attracting poles of stator and rotor are in contact, the rotor is reversed. This works with the help of the commutator. The two current collectors change the pole from plus to minus and back with every half turn.
Of course, electric motors differ depending on the area of application. The types of motor used by Torqeedo are also known as torque motors because of their high torque. Since we were the first to use this technology in the boat industry in 2005, we derived our company name from it – as a combination of 'torque motors' and 'speed'. Torqeedo boat motors deliver up to 20 times more torque than conventional electric motors. We achieve this superior performance through the following innovations:
Rare earth magnets with 5 to 6 times the field strength of conventional hexaferrite magnets are used to generate even more torque.
Electronically commutated motors generate the alternating field required for the motor to run via an electronic circuit called a frequency converter. This way, there are no brush losses and the motors are maintenance-free. Only in recent years has enormous progress in the field of electronic power components and circuit development made it possible to manufacture these high-performance motors at a marketable price.
Customized set-up: We always choose the right technology for the right applications. We use either direct-drive or geared motors, depending on how the choice impacts the desired rpm, efficiency and ease of use.
2. POWER ELECTRONICS
Electric motors transform electric power into motion. But to enable emission-free movement on the water, particularly high requirements have to be met. Torqeedo greatly reduces energy losses in cables by minimizing the length of the cable and increasing its cross-sectional area. Each of our drive systems has tailored power electronics. Ensuring maximum motor strength and efficiency and ideal fit in its installation space.
MINIMAL OVERALL POWER LOSS
–0.8%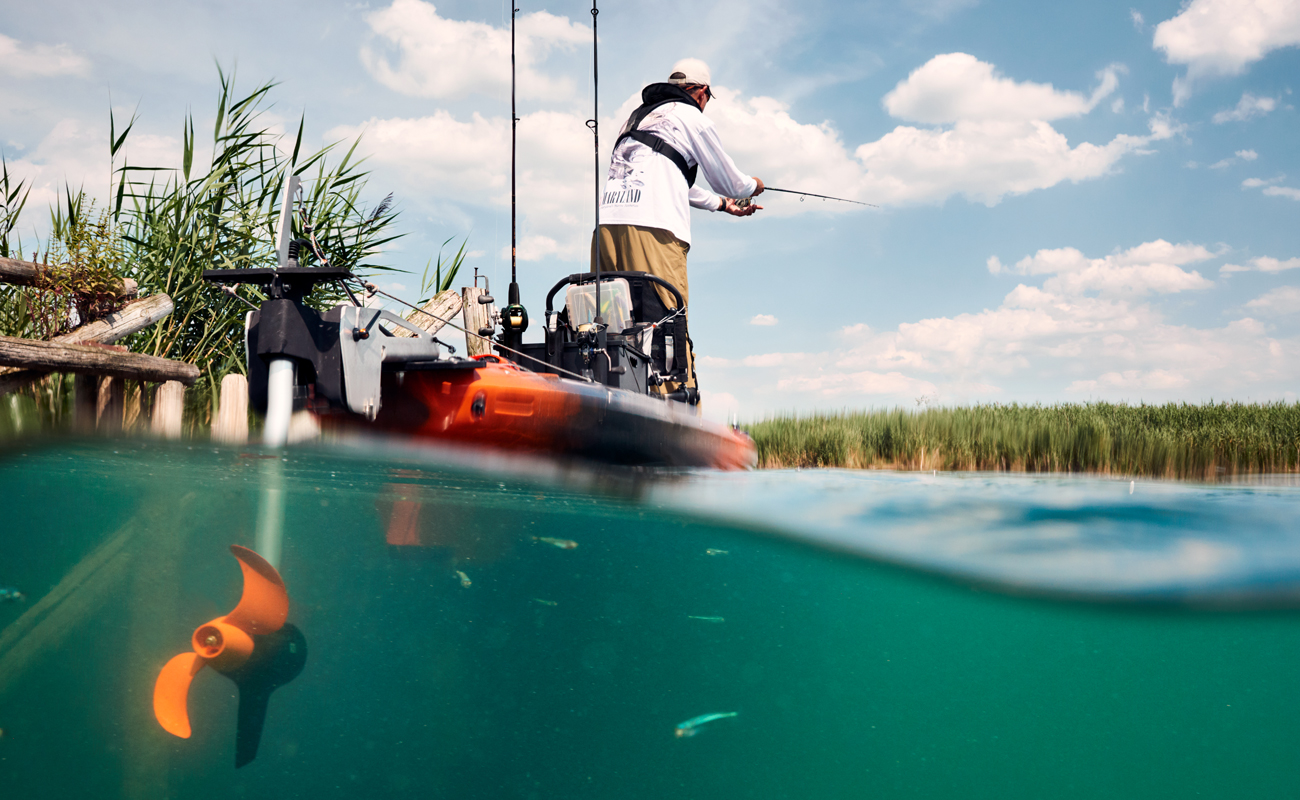 3. THE PROPELLER
Many propellers on boat and outboard engines have a very similar shape based on series tests carried out between the 1940s and 1960s in the Netherlands and by the US Navy. Torqeedo propellers stand out not only for their orange color, but because of their very individual design. This is because they are based on calculations carried out by our experts using the same methods as for the propellers of hightech submarines and large ships. Parameters such as diameter, chord length, pitch, inclination, curvature, and thickness are calculated in an optimized multidimensional process. The development of each individual propeller segment goes through several thousand iteration steps.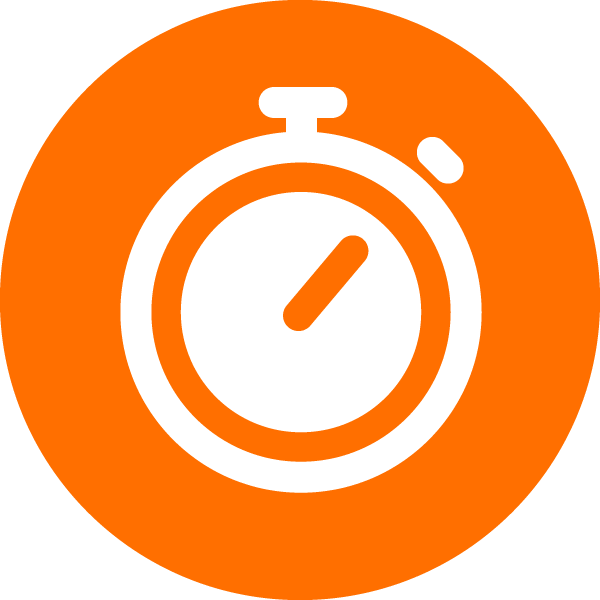 Maximum efficiency
Propellers operate most efficiently when driven at high torque and low speed. Unlike combustion engines, electric drives maintain a consistent torque across varied speeds and thus ensure the propeller operates efficiently. Torqeedo motors use direct drive or planetary gears with a long service.
Patented design
Unlike standard propellers with a constant pitch and camber across the various segments, Torqeedo's patented Variable Pitch Variable Camber (VPVC) propellers use the vortex grid method to individually optimize each segment. This results in enhanced speed and peak efficiency tailored to flow conditions.
Optimal propeller performance
Fast-moving propellers can create cavitations caused by negative pressure, where water momentarily boils and energy is wasted and thus cannot be used for propulsion purposes. The degree of cavitation depends on the quality of the propeller. A high-speed video we've produced demonstrates the superior performance of our VPVC propeller compared to standard ones.