Torqeedo GmbH, the global market leader for marine electric drives, will take a new approach to exhibiting its products and systems for emission-free boating at the 2023 Düsseldorf International Boat Show (boot Düsseldorf):

We pioneered the market.
We created the original.
Together with our customers, we take the lead into the future.
"We hope you'll join us in exploring how Torqeedo has evolved from a pioneer to an industry leader when you visit the all-new Torqeedo booth. Torqeedo's Travel, Cruise and Deep Blue have transformed boating by delivering superior technology, revolutionary benefits, and environmental responsibility. We call them 'the originals'. We will build on the pioneering spirit which created those industry-changing products and systems to shape the future. We won't stick to the status quo; we will inspire with innovation. The future is today and the future is orange," Torqeedo CEO Fabian Bez said.
"Electric mobility on the water is evolving quickly, and Torqeedo is debuting interactive activities asking boaters to share their priorities, requirements and ideas for an emission-free boating future. It's never been more important to keep our customers at the centre of our development as we transform how we spend time on the water," Bez continued.
Torqeedo is also participating in boot Düsseldorf's first in-person Blue Innovation Dock, Hall 10. Organised by the European Boating Industry, experts from Torqeedo, the marine industry, politicians, and related associations and agencies will discuss the future of recreational boating in efforts to remove barriers, encourage further innovation and educate boaters on the new mobility ecosystem. Topics will include electrification and charging infrastructure, materials selection and development, climate impact, toxin reduction, green production methods, and recycling.
"Visitors to this year's boot Düsseldorf will notice a change," said Bez. "The recreational marine industry is building a more sustainable way to boat. At Torqeedo, we created many of the original products for electric boating. Now, we have partnered with the biggest and most reputable marine companies on the planet as they bring electric boating mainstream."
Contest Yachts will hold the joint world premiere of two brand-new yachts, the aft cockpit Contest 49CS and centre cockpit Contest 50CS, in Hall 16 / C54. The two 50-footers are the first from the brand to offer the option of all-electric propulsion by Torqeedo.
Saffier Yachts is premiering a fully solar-powered daysailer, the SE 24 Lite, at the show. The 24-footer (8m) boasts a modern design, a large, uncluttered cockpit and integrated solar photovoltaics for charging the Cruise 3.0 pod drive system. Whether sailing or motoring, the SE 24 Lite is truly "driven by nature" and can be viewed at Hall 16 / D17.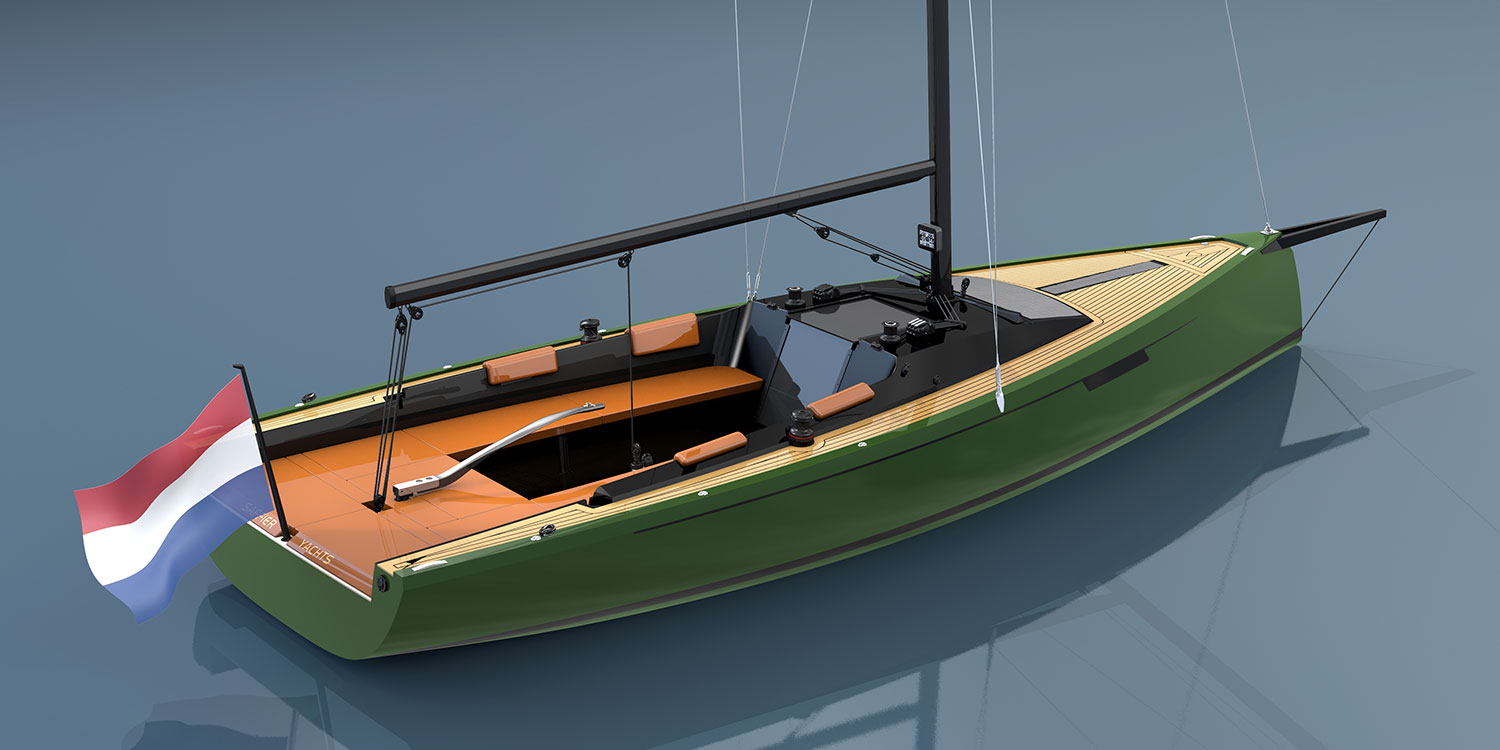 The 24-foot (8 m) yacht is equipped with Cruise 3.0 pod propulsion system. Credit: Saffier Yachts
Another sailboat developed with a holistic view of sustainability is the First 44 by BENETEAU. The racer/cruiser boasts a Torqeedo Cruise pod drive system and was built with recyclable resin. An electrified version of the Oceanis 30.1 will also be on display in Hall 16 / B42.
If speed and power move you, you'll want to visit Frauscher Boats in Hall 5 / C21. There, you can see the groundbreaking 740 Mirage Air, a fully electric speedboat with Torqeedo's most powerful electric drive, the Deep Blue 100i.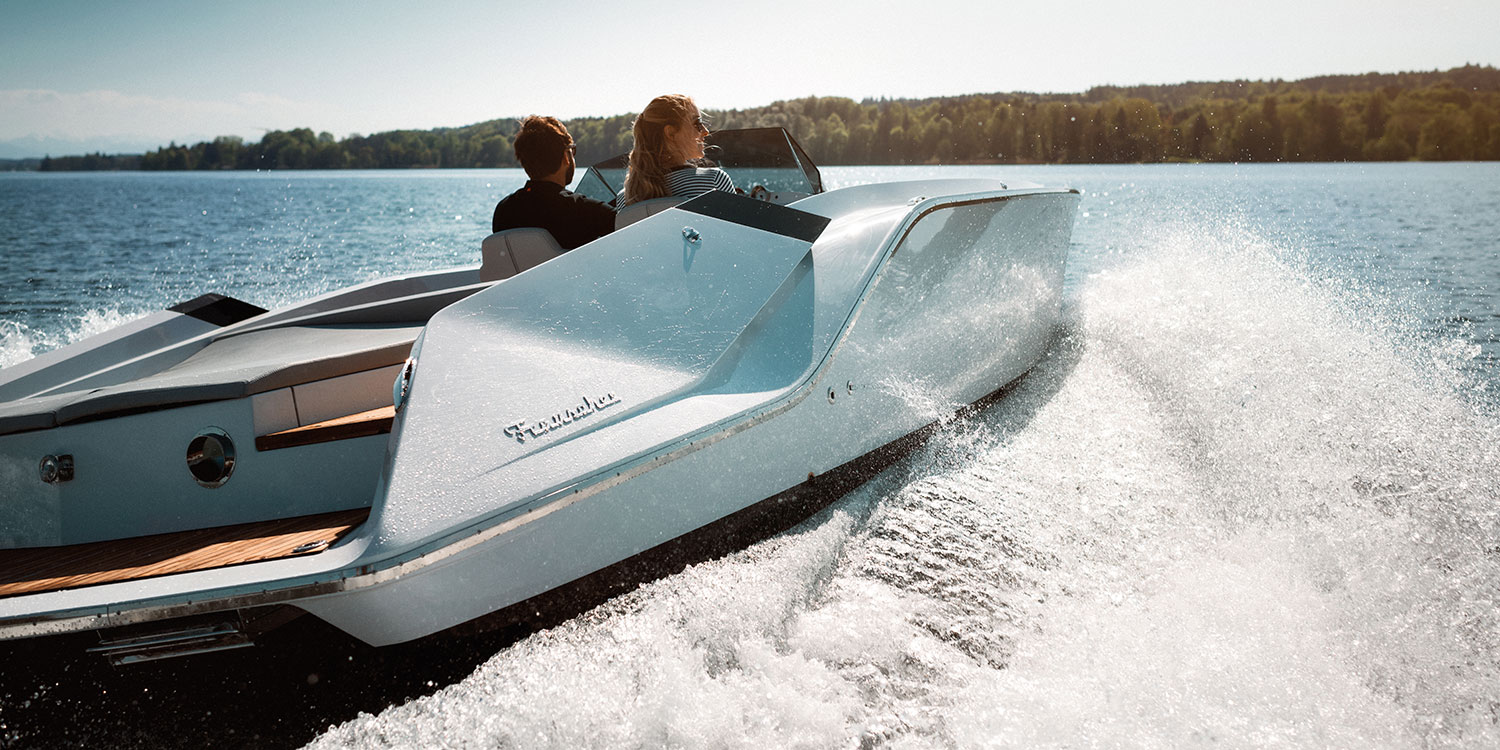 The Frauscher 740 Mirage Air, is an all-electric speedboat with Torqeedo's most powerful electric drive, the Deep Blue 100i. Credit Christian Brecheis
If a leisurely cruise through the lakes, canals and coastal waterways sounds more appealing, you'll want to check out the world premiere of the 100% electric DELPHIA 10 Loungetop in Hall 1 / B16. Powered by Deep Blue 50i and with more than 100 km range at cruising speed, this zero-emission modern marvel is a comfortable, clean, and quiet way to explore nature and spend quality time with family and friends.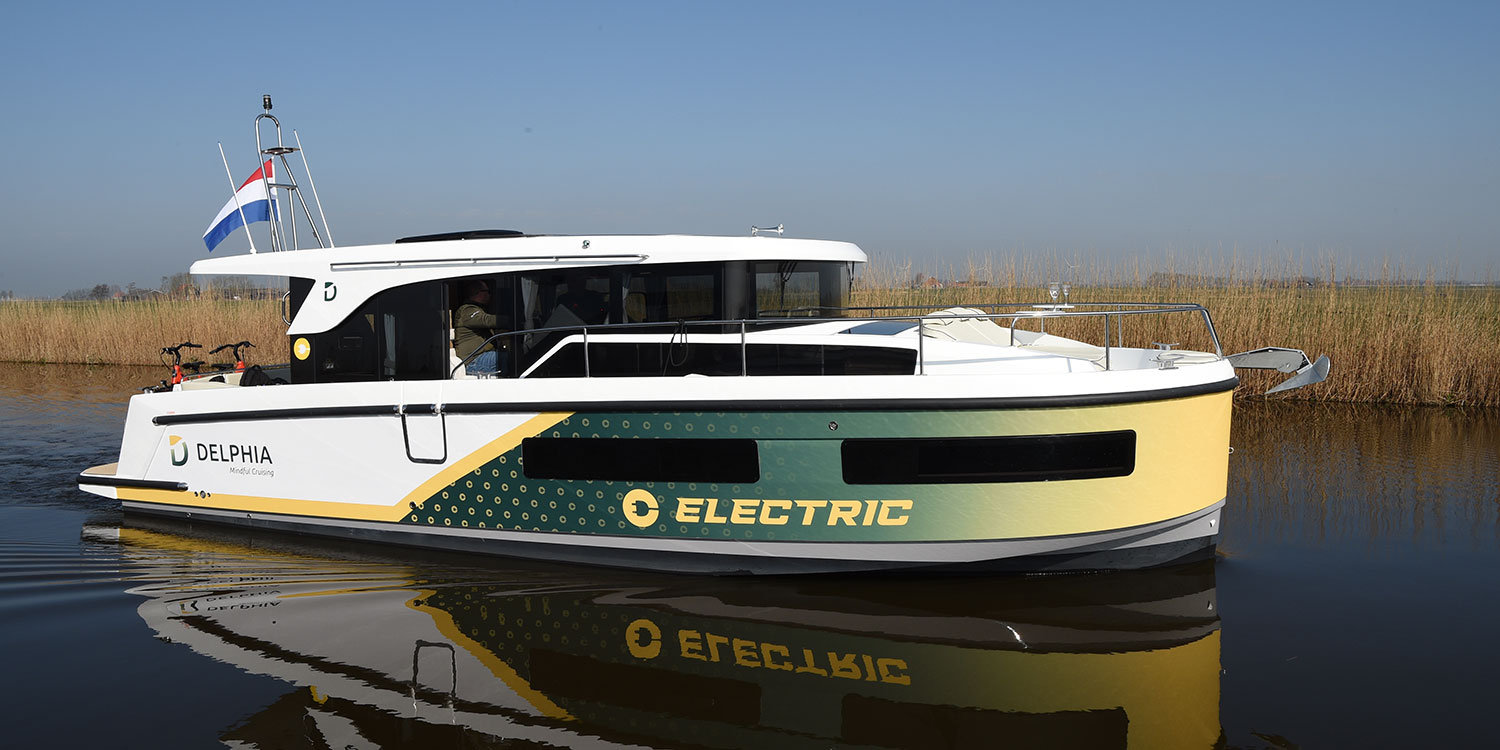 The cozy DELPHIA 10 is suitable for cruises through lakes, canals and coastal waters. Credit: Groupe Beneteau
Torqeedo and our industry partners will have the full lineup of products for electric boating on display during the show. Please stop by the Torqeedo booth at Hall 10 / B22 and our booth staff will be happy to guide you.
More information:
Find high-resolution pictures at the: › Torqeedo Dropbox
Find out more about the new approach: › THE FUTURE IS ORANGE
Find the main catalogue 2023 here: › Catalogue 2023
Torqeedo at boot Düsseldorf 2023
20 JANUARY 2023 • 5 MIN READING TIME