Outstanding quality and reliability now guaranteed for five years
Wessling, Germany (2 May 2023) –Torqeedo GmbH, the global market leader for marine electric drives, is more than doubling the manufacturer warranty from two (2) to five (5) years on its original pioneering product: the Travel motor.
"Since their launch in 2005, Torqeedo's Travel motors have transformed boating by delivering superior technology, revolutionary benefits, and environmental responsibility," Torqeedo CEO Fabian Bez said. "But even more importantly, they are incredibly reliable. That's why we're now offering a five-year manufacturer warranty on all new Travel motors."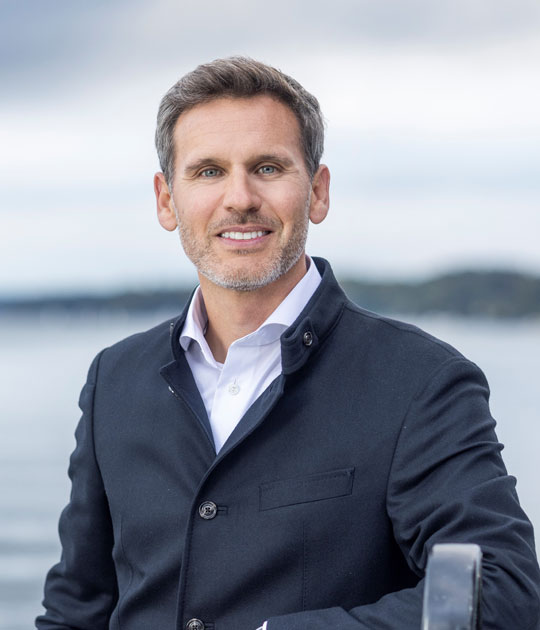 "Longer warranties provide peace of mind that Travel motors withstand the marine environment with superior longevity and allow more boaters to experience the joy of cleaner, quieter, emission-free time on the water with their family and friends,"
Fabian Bez, CEO
The Travel 1103 and Travel 603 motors are the lightest, quietest outboards in their respective power classes and come with a high-performance lithium-ion battery and a built-in onboard computer with GPS and remaining range and charge status. Travel motors boast a durable direct-drive motor, industrially engineered to provide superior efficiency. The Travel 1103 comes with a high-capacity 915 Wh battery but is still easy to handle at just 17 kg (38 lbs) complete.
"At Torqeedo, we understand that our customers expect environmentally respectful boating products which are high quality and cost-effective. Torqeedo continues to lead the way," said Bez.
The new five-year warranty applies to all Travel motors shipped on or after 28 April, 2023. Customers must register their product online at Torqeedo.com to be eligible for the warranty extension.
More information:
Find high-resolution pictures at the: › Torqeedo Dropbox
Find out more about the new approach: › THE FUTURE IS ORANGE
Find the main catalogue 2023 here: › Catalogue 2023
Related Torqeedo Products
Torqeedo offers new, industry-leading warranty on electric outboards
3 MAY 2023 • 4 MIN READING TIME
Press Releases
Motorboats
Sailboats