A SMART ENERGY SYSTEM
OUR INTELLIGENT SYSTEM FOR CHARGING AND ONBOARD ENERGY MANAGEMENT REDUCES EMISSIONS WHILE ENSURING OPTIMAL ENERGY EFFICIENCY – TO MAXIMIZE ON-WATER ENJOYMENT WHILE MINIMIZING ENVIRONMENTAL IMPACT.
Electric mobility on the water is the future. But our electric motors and batteries are already enabling boat owners and commercial operators to reach their destinations worldwide today. Electric motorboats cruise quietly through nature reserves. Sailboats get through the worst doldrums with no noise or diesel fumes. Commuters travel to important appointments on electric ferries. All in all, a highly efficient, emission-free, and quiet means of travel.
When we began operating in 2005, our most powerful battery had a capacity of 0.4 kW/h. What we now offer ranges from the 1080 Wh Travel battery to the high-voltage Deep Blue Battery 80 with a whopping 80 kW/h. And this evolutionary process isn't over yet. Our latest innovation, the Deep Blue battery 80, offers double the capacity in a smaller footprint than was previously available.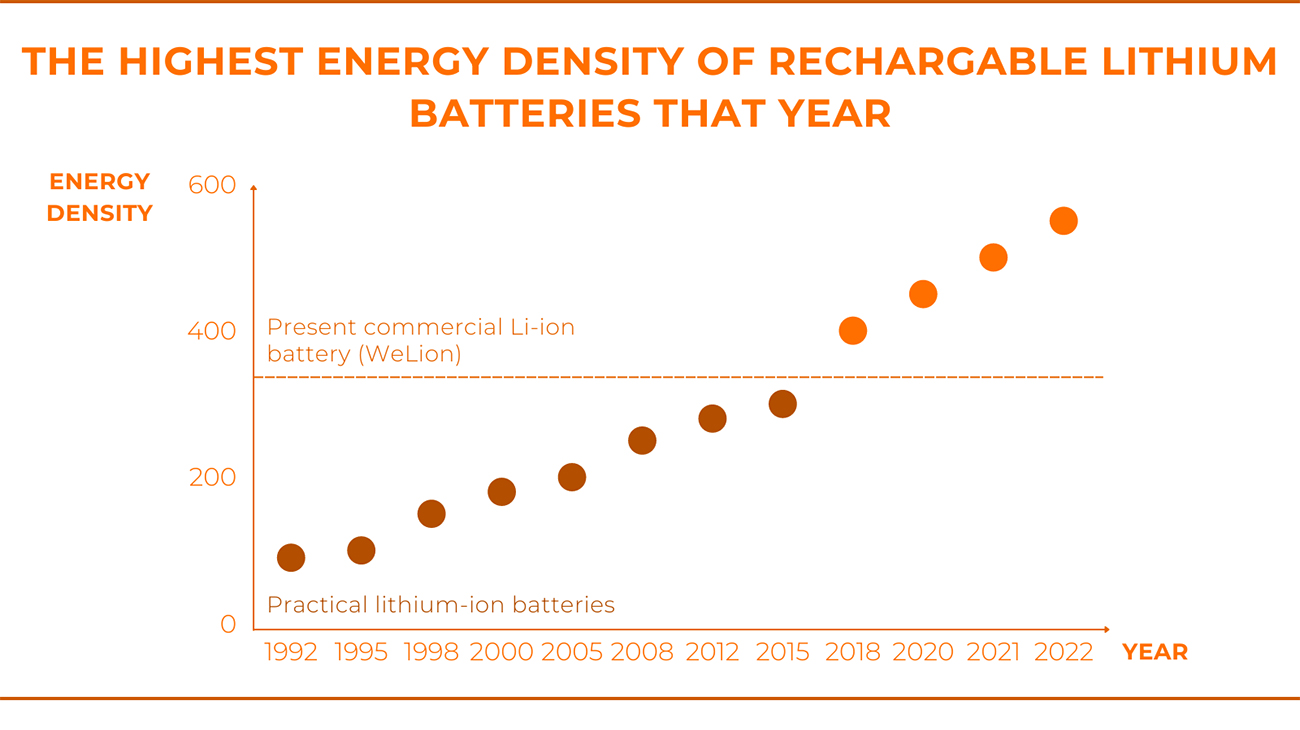 According to the Fraunhofer Institute for Systems and Innovation Research (ISI), the energy density of lithium-ion batteries has the potential to double again by 2030. Enhancing the range and performance of electric cars and vehicles, the researchers note, requires weight-reducing strategies and other groundbreaking innovations. We're committed to realizing this potential and unlocking new use cases for electric mobility on the water.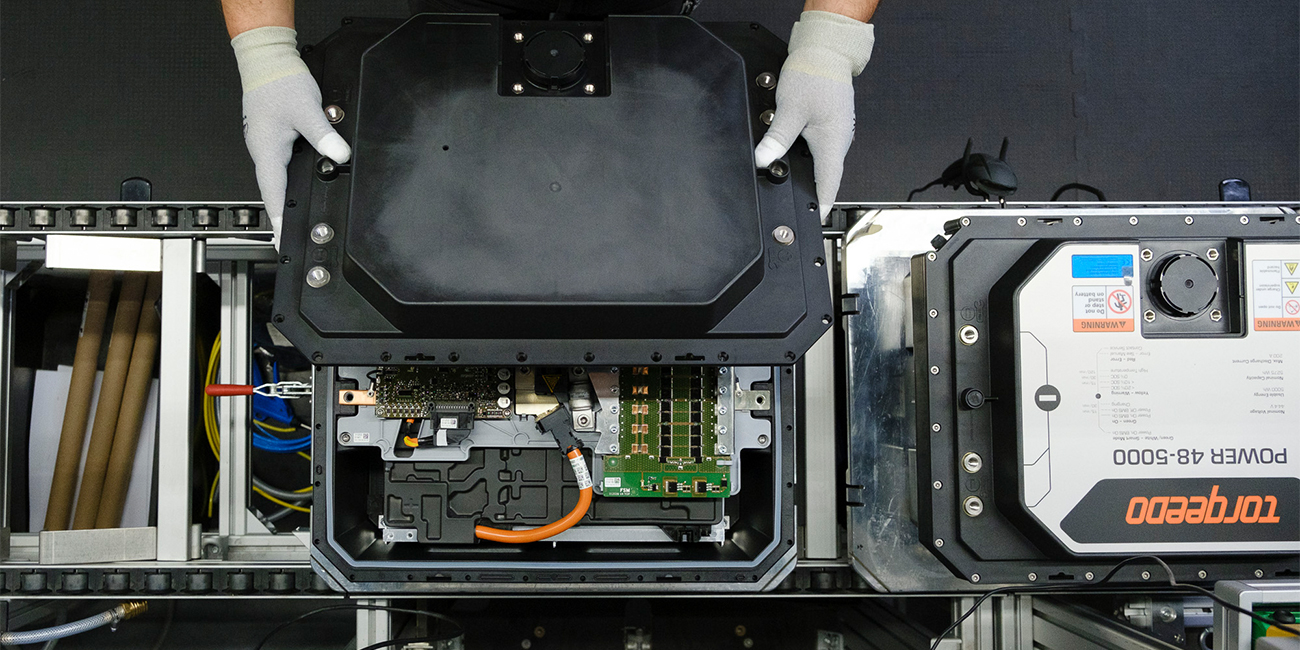 SUPERIOR BATTERY TECHNOLOGY
Lithium batteries are the technology of choice for electromobility. Designed with precision and safety in mind, Torqeedo batteries offer the following outstanding features: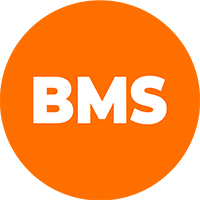 Redundant safety via BMS
Every lithium battery requires a battery management system (BMS) for balancing and safety reasons. That's why Torqeedo batteries come with a hardware backup for all safety-relevant components – just like in the automotive and aerospace industries, and in medical technology.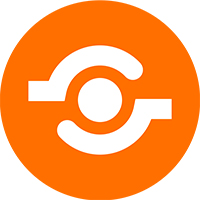 Safety-first cell packaging
Torqeedo only uses individually welded cells or modules which are equipped with multiple safety mechanisms. Unlike the more common foil-sealed cells, our approach ensures superior protection against potential internal short circuits.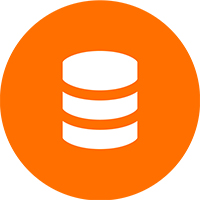 Quality and precision in manufacturing
We only source cells from renowned manufacturers. These cells feature safe battery chemistry, such as LiFePO (lithium iron phosphate) or LiNMC (lithium nickel manganese cobalt oxide).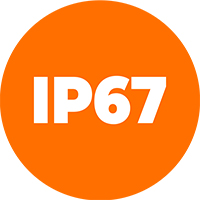 Waterproof excellence (IP67)
With lithium batteries, water ingress can lead to various problems, such as corrosion of the BMS hardware or generation of electrolytic gas. In view of the maritime environment, it's paramount that lithium batteries are waterproof, a standard our batteries meet.
GREATER EFFICIENCY OFFSETS ENERGY DENSITY
Even the most modern high-performance battery has a lower energy density than fossil fuels. However, electric drives can use the energy provided up to ten times more efficiently than conventional combustion engines.
That's how fast our groundbreaking 22kW AC charging solution refills a 40kWh Deep Blue battery.
Today, there are several e-boats in almost every marina, all easily charged via standard shore power. Within the next few years, automotive-inspired solutions will transform shoreside charging. The Type 2 EV plug will become standard in the maritime sector, paving the way for an even safer, more userfriendly charging experience. New solutions will be introduced to handle smart charging challenges like billing and peak load avoidance.
But charging is not limited to the shoreside. Torqeedo offers a variety of high-tech equipment to expand the reach and performance of our electric drives: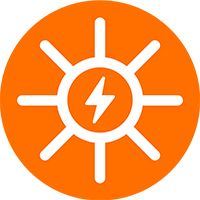 SOLAR POWER
Our 50 kw solar charger supplies energy to our Travel and Ultralight motors. For larger boats and electric motors, we work with trusted partners to deliver custom solutions.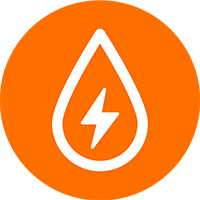 WATER POWER
When a boat is under sail, our hydrogeneration solutions recharge the batteries.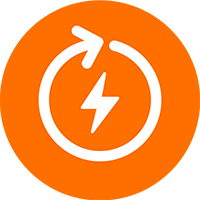 BACK-UP GENSETS
For our Cruise and Deep Blue systems efficient, integrated generators kick in when power requirements exceed the renewable sources and available battery capacity.
A SMARTER OPERATING SYSTEM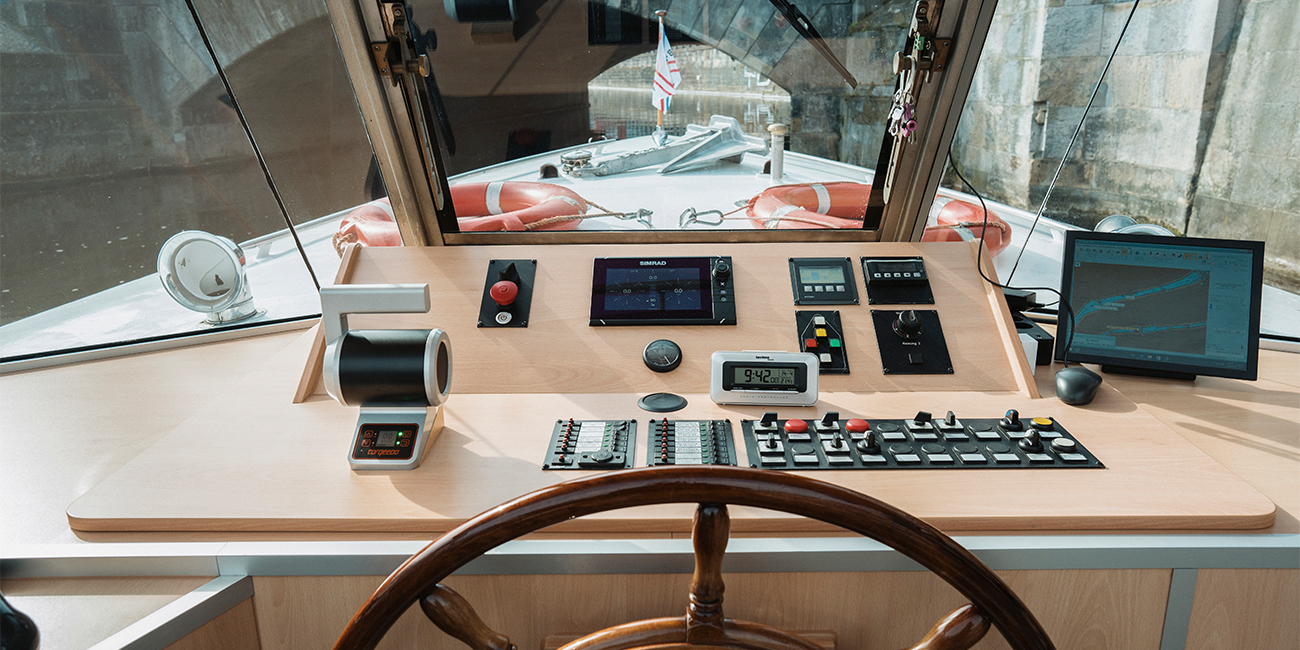 Torqeedo is the world's leading manufacturer of electric drive systems and a systemic approach is at the heart of our strategy. For instance, our Deep Blue energy management system is a smart operating system – like the OS in your smartphone or computer. The key features include:
Integration: Our focus is on the intelligent interconnection and combination of completely different energy sources, while automatically taking their specific characteristics into account.
User friendliness: This system gives boat builders and boaters greater flexibility by allowing them to integrate different energy sources and system data into their digitized boat via data interfaces.
Flexibility: When new technologies or battery updates come onto the market, the boat's electric powertrain and energy management system are unaffected, as the new energy storage devices simply need to be added.
BATTERY TECHNOLOGY