Paris will host the 2024 Olympic Games and strives to be a greener city. The River Seine could play a decisive role in reaching that goal.
Paris, France (January 21, 2019)
The Seine may soon be the world's greenest river and Paris boat operators are leading the way. The City of Paris has set ambitious goals to improve air quality and reduce the city's carbon footprint in conjunction with the upcoming Olympic Games in 2024. Dubbed "Green Paris", these goals will largely be reached through transitioning to clean electric mobility.
In his position as President of Communauté Portuaire de Paris (CPP), Olivier Jamey launched a study to explore bringing the Green Paris movement to the Seine, the iconic river that divides the city and serves as an important commercial and recreational resource for its people. Torqeedo, the world leader in marine electric mobility, is one of the partners in the study and in the future electrification of the Seine fleet. The study is supported by public subsidies from the national and regional governments.
Electric drives offer attractive options
"The Communaute Portuaire de Paris represents Paris' boat operators, who fully understand the need to reduce the carbon impact of our operations. We started the study to understand the regulations, equipment, infrastructure, technologies and costs that are necessary to refit the existing Paris fleet to electric motors. We are evaluating each use case: boats that are used for sightseeing, restaurants, private events, or freight transport have different requirements and need a propulsion solution that meets those specific needs. We are proceeding step by step to evaluate the economics, the available technology, and how to make the most rapid gains. Hydrogen shows great potential, for instance, but needs time to become a local reality."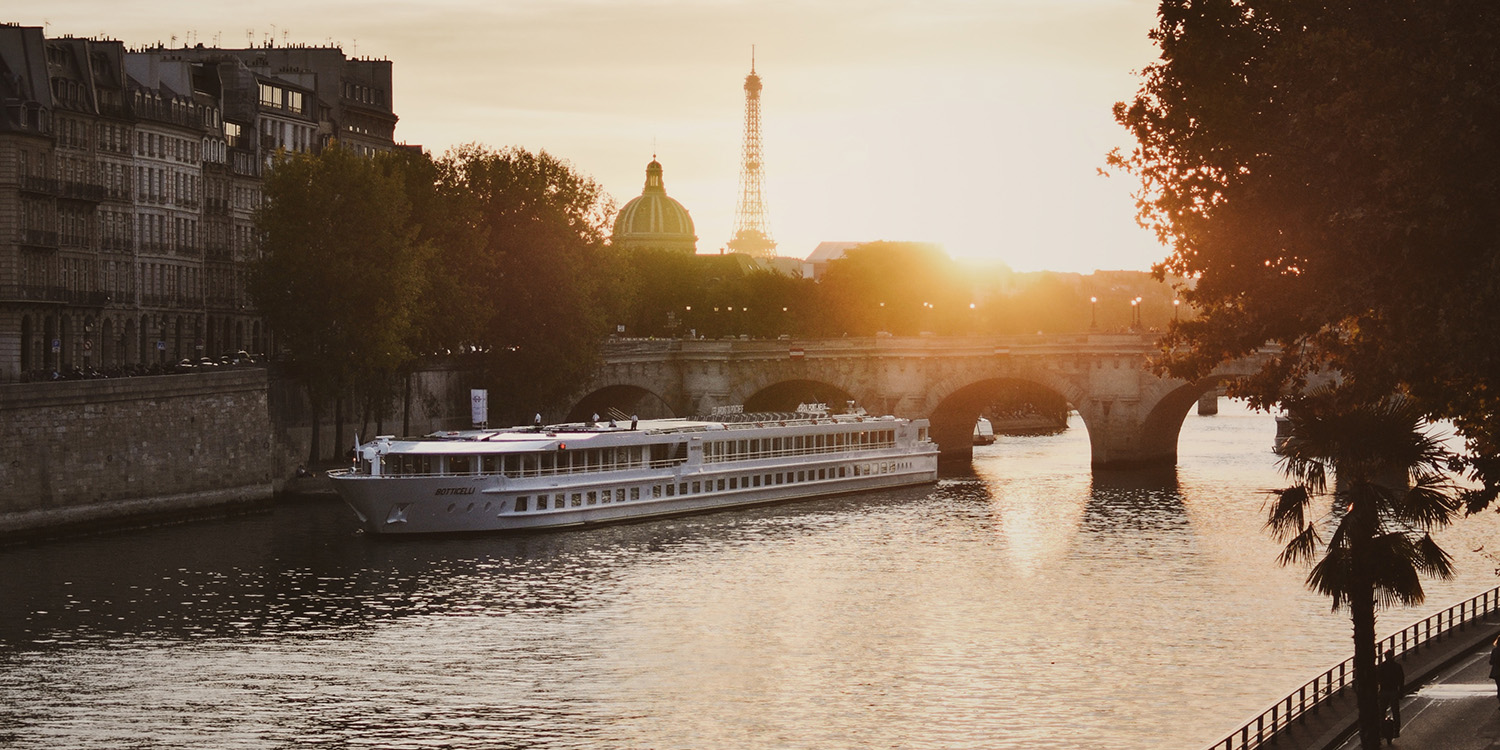 Inner-city boat traffic still emits lots of carbon
More than 200 boats ply the 13 km section of the Seine that flows through Paris. In all, the Seine accounts for 50% of the total inland river traffic in France, and 80% of the passenger boats' activity. This intensive use means a significant reduction in the city's carbon footprint may be accomplished by transitioning the fleet to clean electric power.
"The Seine is the beating heart of this great city and the local boats welcome 8 million passengers per year. The river's importance to the history, culture and urban logistics of Paris, and to its vital tourism industry, will only be enhanced by serving as a shining light of sustainability and green technology for the upcoming Olympic Games," said Jamey.
Carbon-neutral drives more important than ever
"Torqeedo brings a line of industrially produced, fully integrated electric drive systems which will suit the needs of a substantial part of the Paris fleet," Jamey continued. "The company's electric motor and battery systems are also compatible with innovative monitoring equipment that will simplify fleet management and provide important data for the operators."
"Torqeedo is honored to participate in this visionary plan to create a clean, emission-free and tranquil River Seine," said Dr. Christoph Ballin, CEO of Torqeedo. "The Paris fleet's transition to high-tech electric drives will enhance the enjoyment of the fleet's passengers and help to accomplish the goals of Green Paris."
PR & Pictures
Find press releases, videos and high-resolution pictures
at the: › Torqeedo Dropbox
Find the main catalogue 2019 here: › Catalogue 2019
Relevant Torqeedo Products
Electric mobility on the Seine
21 JANUARY 2019 • 2 MIN READING TIME
Commercial
Big Picture
Press Releases