Pioneering marine electromobility company upgrades market-leading Cruise lineup, releases new charging and component integrations for Deep Blue
Torqeedo will celebrate the launch of a full product-line upgrade of its market-leading Cruise motors at METSTRADE. The new Cruise lineup will consist of 3 kW, 6 kW and 12 kW outboard and pod motors (6 to 25 horsepower-equivalents) powered by lithium-ion batteries from the highest quality production. The new Cruise motors have a completely reworked electrical design with enhanced thermal behaviour, an even more robust aluminium pylon with integral fin, ultra-quiet and durable helical gears, and improved tiller functionality.
"Torqeedo's integrated systems approach and industrial R&D and engineering is evident through continuous product improvements. The workhorses of our low-voltage lineup, Cruise systems power everything from emission-free water taxis to pontoon boats, sailboats and uncrewed surface vessels collecting data for cutting-edge research," said Dr Ralf Plieninger, managing director Torqeedo GmbH.
The innovations don't stop there: Torqeedo, ZF and Excess Catamarans have been working together to bring the first installation of the new Deep Blue 50 kW saildrives to life in an Excess 15 catamaran. Now, the three companies are celebrating their shortlisting for the 2021 Boat Builder Award, which will be announced during METSTRADE. The E'Lab, an Excess 15 with Deep Blue Hybrid, was nominated in the category of "Collaborative Solution between Boat or Superyacht Builder and its Supply Chain Partner". This prestigious award recognises boat builders and supply chain partners that have collaborated from a conceptual stage to develop a particular solution to a design challenge, innovation or efficiency improvement.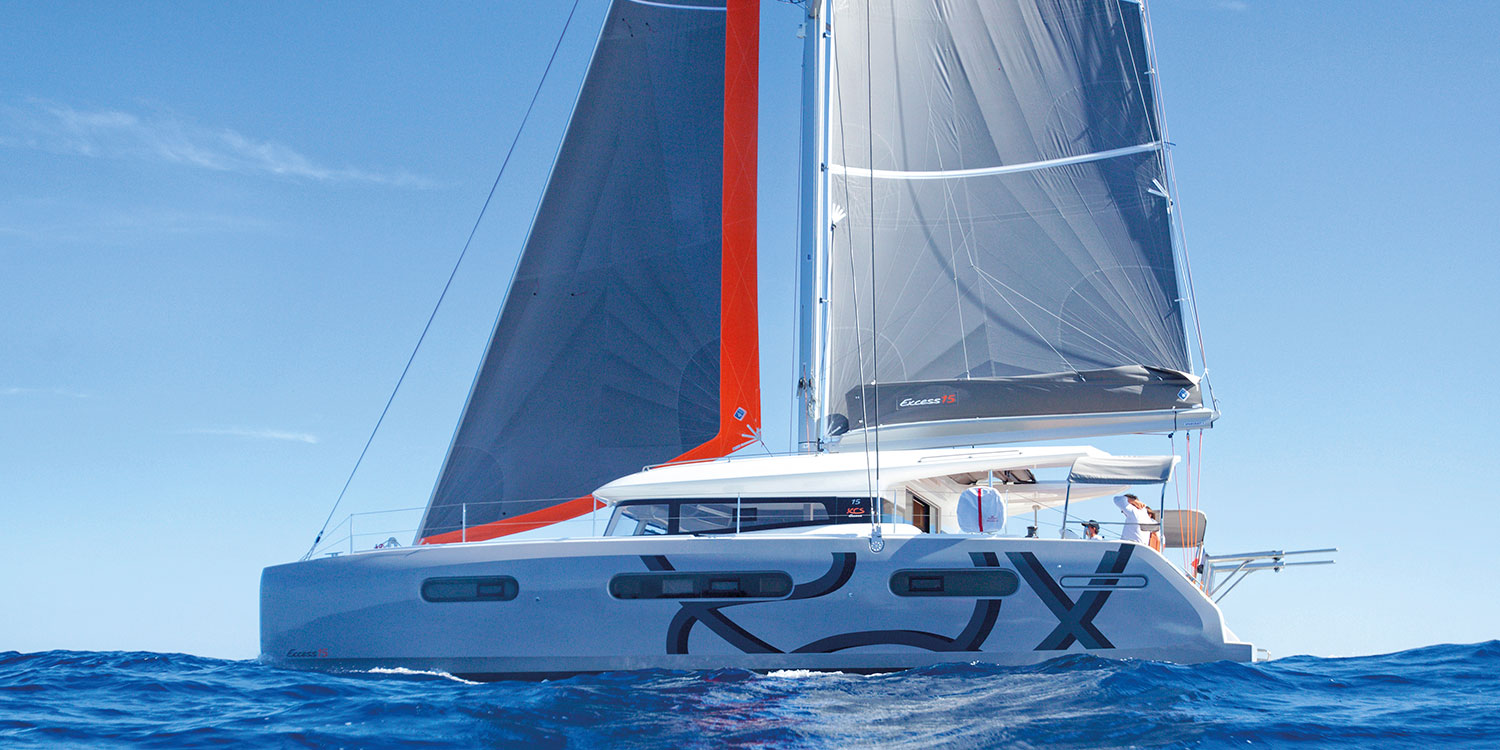 Excess 15 equipped with Torqeedo's Deep Blue 50 kW electric saildrives in cooperation with ZF credit: Excess Catamaran
There are also new component integrations for Torqeedo's powerful Deep Blue systems: a 22 kW shore power charger is more than twice as capable as previously available and allows easy integrations of AC onboard generators. The newest iteration of Deep Blue's DC interface makes it easy to manage your DC range extender for seamless, convenient and ultra-efficient backup power. The system automatically makes sure the generator is always working at its most efficient point, minimising runtime and reducing fuel consumption, noise and vibration.
Over the past year, Torqeedo has made great strides toward taking boating emission-free through projects like the Ocean Explorer 72 with Deep Blue Hybrid. Powered by twin 100 kW Deep Blue inboard drives, this "green power plant on the water" charges its own batteries under sail. Greenline Yachts with Deep Blue were chosen for the world's first fully electric charter fleet in Norway, and Frauscher Boatyard launched the TimeSquare with twin Cruise drives cleverly integrated into its ultra-efficient twin-hulled design. Zodiac also recently went all-in on electric, launching a full line of emission-free RIBs called eOPEN.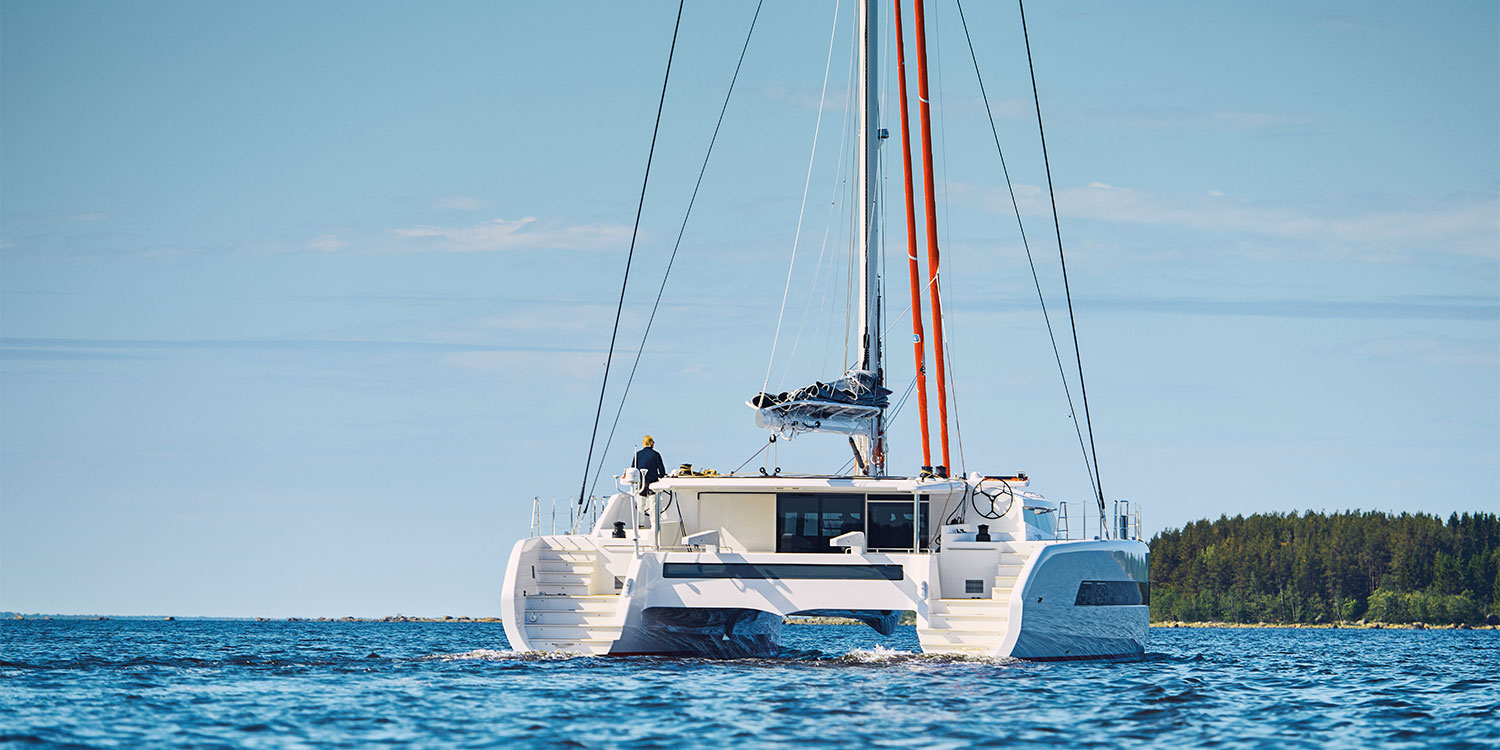 The Ocean Explorer 72 by Finnish boatbuilders OQS is a Green power plant on the water credit: Torqeedo / Christian Brecheis
"Torqeedo has been making a transformational difference for climate protection and local air quality since 2005, and we're excited to see what the industry will create with these more powerful, more durable, more connected systems," Plieninger said.
Meet us at METS
Torqeedo will showcase its full product line on Stand 01.741, at METSTRADE 2021 in Amsterdam, 16 - 18 November. To schedule an interview or a booth tour, please contact tess.smallridge@torqeedo.com. For more information, please visit Torqeedo.com and view our company video.
More information:
High-resolution photos and standalone press releases (EN/DE/FR/ES/IT)
Torqeedo releases new products, celebrates partnerships at METSTRADE
15 NOVEMBER 2021 • 6 MIN READING TIME