The French premiere of Torqeedo's new emission-free drive systems for the marine market will take place at Paris' Salon Nautic International the 4th through the 12th of December at the Porte de Versailles
The new Cruise lineup will consist of 3 kW, 6 kW and 12 kW outboard and pod motors powered by lithium-ion batteries. But more power doesn't mean more weight – Cruise motors are still the lightest electric outboards in their power classes. Cruise 12.0 and 6.0 Remote and Fixed Pod drives now ship with TorqLink, Torqeedo's advanced communications system. TorqLink simplifies system setup and communication, solar charging, charging via hydrogeneration, and AC generator integration when paired with Torqeedo's Power 48-5000 lithium-ion batteries and chargers.
Zodiac is the first French boatbuilder to take full advantage of the new, more powerful Cruise lineup. The eOPEN range of boats is 100% electric – a concept the company first approached with the eJET launch in 2017. Building on that foundation, the eOPEN range is compact, affordable and low-maintenance, making it not only the perfect tender but also an intriguing entry-level option for new boaters looking for a clean, quiet, and environmentally friendly way to get out on the water.
Torqeedo's powerful Deep Blue systems are also getting an upgrade: a 22 kW shore power charger is more than twice as capable as previously available and allows easy integrations of AC onboard generators. Deep Blue's new DC interface makes it easy to manage your DC range extender. The system ensures the generator is always working at its most efficient point, minimising runtime and reducing fuel consumption, noise and vibration.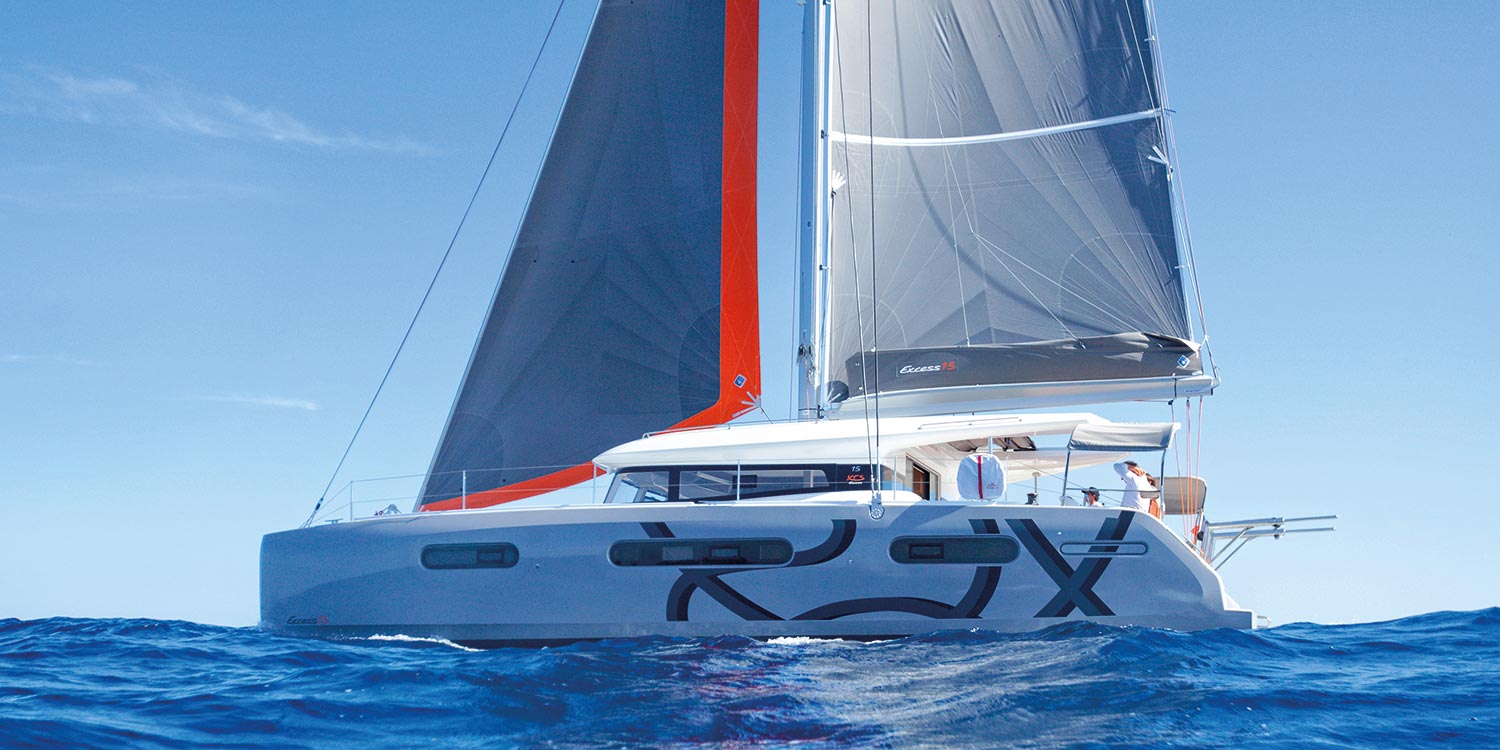 Excess 15 equipped with Torqeedo's Deep Blue 50 kW electric saildrives in cooperation with ZF. credit Christophe Launay / Excess Catamaran
Deep Blue Hybrid's enhanced capabilities are on full display in the Excess 15 with Deep Blue Hybrid, which was recently honoured with a Boat Builder Award at METSTRADE. Powered by twin Deep Blue 50 Saildrives, developed in cooperation with ZF, this hybrid-electric yacht charges its own batteries while under sail.
Two electric boats meant for recreational use or rental operations will also be on display at the Salon. Saviboat will present their Elite 5, powered by a Torqeedo Cruise motor, and Beau Comme un Bateau will display their unique, single-seater Dandy, powered by a Torqeedo Ultralight 1103. Visitors to the Salon Nautique will also be welcomed at the stand of Uship and Accastilage Diffusion, where they can experience the best-selling Travel 1103 C.
More information:
Find high-resolution pictures at the: › Torqeedo Dropbox
Torqeedo's new products on display at Salon Nautic International de Paris
2 DECEMBER 2021 • 4 MIN READING TIME