Torqeedo-powered yachts face off in influential industry competition
The European Yacht of the Year awards are one of the most prestigious ceremonies in the marine industry, nicknamed the "Oscars of yachting." Each year, the industry gathers in northern Germany for the BOOT Düsseldorf, the largest indoor boat show in the world. The awards ceremony announcing the Yacht of the Year is held on the opening evening of the show, at an exclusive event called Flagship Night. This year, however, the show was canceled and the awards went virtual. The eyes of the industry were glued to youtube, instead of the typical glittering stage set.
The shift to virtual could not dim the nominees' excitement, however, nor ours at Torqeedo. Through the years, several Torqeedo-powered yachts have been nominated and won their categories at these influential awards. In 2020, we were rooting for the Spirit 111, the largest wooden sailing yacht with fully electric Torqeedo propulsion. This year, two Torqeedo-powered yachts, the Saffier SE27 Leisure and the Tofinou 9.7, were competing head-to-head, resulting in some spirited debates here at Torqeedo.
The Saffier SE27 Leisure was designed to "add speed to single-handed sailing", according to Saffier's managing director Dennis Hennevanger in Yachting World. The boat weighs just 1750 kg, and a critical 100 kg is saved by the yacht's standard electric propulsion system, a Torqeedo Cruise 4.0 fixed pod and Power 48-5000 high-capacity lithium battery. The designers also took advantage of the space saved by the compact electric drive, delivering a roomy and gorgeous multipurpose cockpit.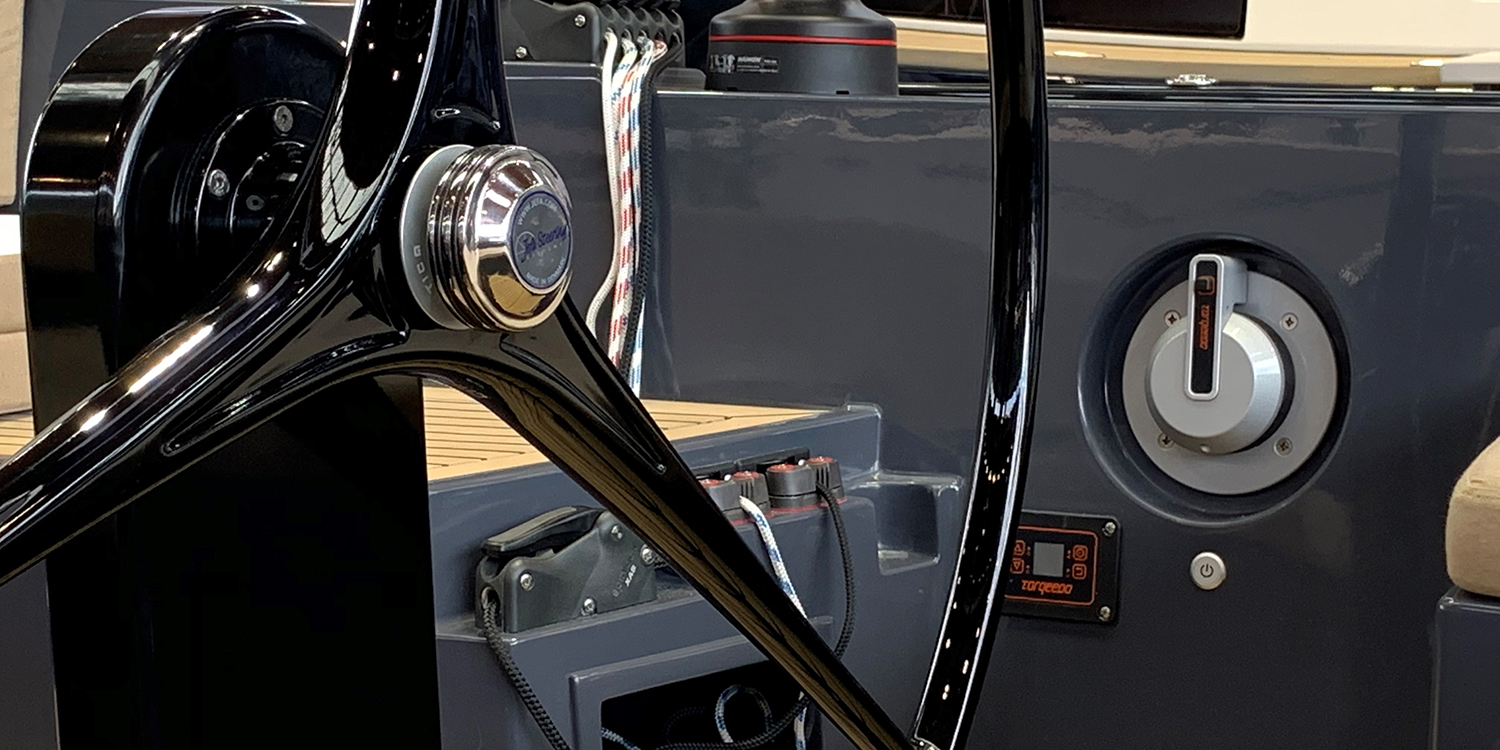 The Saffier SE27 is equipped with a Torqeedo Cruise 4.0 fixed pod and Power 48-5000 high-capacity lithium battery.
The Tofinou 9.7 is a high-style daysailer built by the Latitude 46 yard in La Rochelle, France. The Peugeot Design Lab brought fresh eyes to the deck and cockpit of the 9.7, and the resulting lines stop dock-gawkers in their tracks. But the Tofinou 9.7 is more than just a beauty, she is undeniably fun to sail. And with the Torqeedo propulsion system, your senses are never dulled by the fumes and drone of a diesel engine, but left free to enjoy this stunning yacht.
In the end, the Saffier SE27 Leisure came out on top – the third time that Saffier has won the influential and coveted prize. Our heartiest congratulations go to our friends at Saffier and Latitude 46 for building two very special emission-free yachts. We are proud to be a part of your teams.
More information:
Find high-resolution pictures at the: › Torqeedo Dropbox
Find the main catalogue 2021 here: › Catalogue 2021
Find the commercial catalogue 2021 here: › Commercial Catalogue 2021
Relevant Torqeedo Products
The European Yacht of the Year 2021 is all-electric
28 JANUARY 2021 • 4 MIN READING TIME
Sailboats
Press Releases
Tech