The 2023 International Boat Show starts today
From 15 to 19 February, the Magic City's glittering blue waters will be the setting for the greenest Miami International Boat Show yet. Miami boasts a sunny, warm climate and an active outdoor lifestyle that centres around boating, fishing and watersports. But this boater's paradise is at serious risk from climate change. Sea levels have risen six inches over the past 25 years, one of the fastest rates in the world, and "King Tides" regularly flood low-lying neighbourhoods.
While boat show visitors will see plenty of fast, offshore boats with high-horsepower fossil-fuel-powered outboards lined up on the transom, there's a sea change brewing. Boating is, at its heart, a way to build connections: connections with family and friends and connections with nature. At the boat show, manatee spotters survey the waters where sea trials occur, ensuring the threatened marine mammals stay safe. Styrofoam food and beverage containers aren't allowed at the show, and the impact of sea trials' fossil fuel consumption is offset with carbon credits supporting a Jamaican wind farm.
The 2023 show will feature sustainable and zero-emission electric boating products across its six locations, most notably in the Electric Boating Pavilion organised by Torqeedo partner Nautical Ventures. Torqeedo will also display its innovative products for electric and hybrid boating at the Miami Beach Convention Center MB2428 and at the Aquazone in Pride Park.
Torqeedo partner BENETEAU's groundbreaking First 44, which was honoured with a prestigious Boat Builder Award for Environmental Improvement in Manufacturing Process for their integration of bio-sourced materials and recyclable resin at scale, will also be at the show.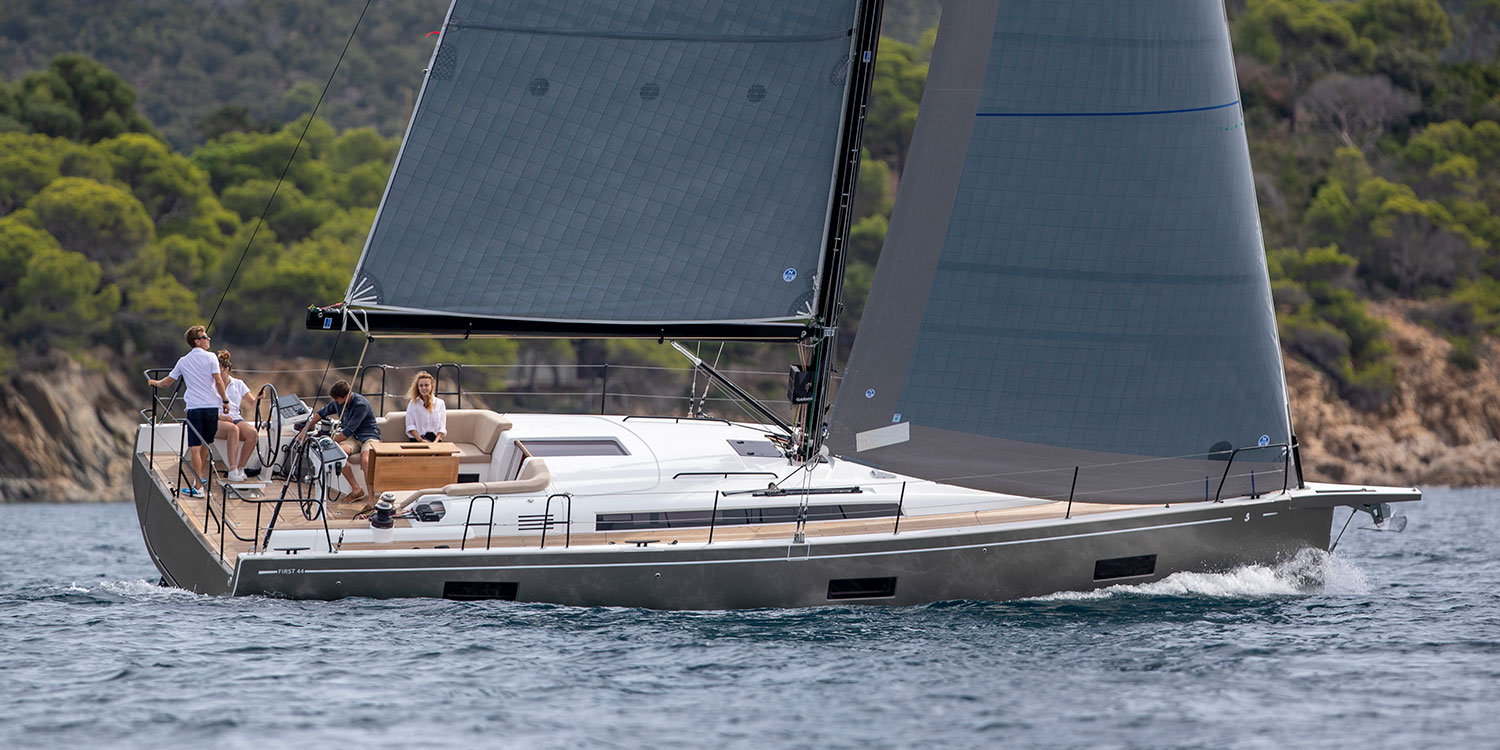 The First 44 from BENETEAU is equipped with a Torqeedo emission-free Cruise pod drive system and was built with recyclable resin. Credit: BENETEAU/ Gilles Martin-Raget
"Visitors to this year's Torqeedo booth can explore how the company has evolved from a pioneer to an industry leader," said Steve Trkla, president of Torqeedo Inc. "Torqeedo developed many of the original products for emission-free boating – products that were many boaters' first experiences with electric mobility."
Trkla continued: "Over the past 17 years, Torqeedo has developed a full range of electric solutions for boats from kayaks up to large yachts. Now, with solar integration and advanced hydrogeneration systems, boaters can generate their own renewable energy onboard and use it to run everything onboard. Boating without being tethered to the fuel dock is the ultimate feeling of freedom and independence. The future is here."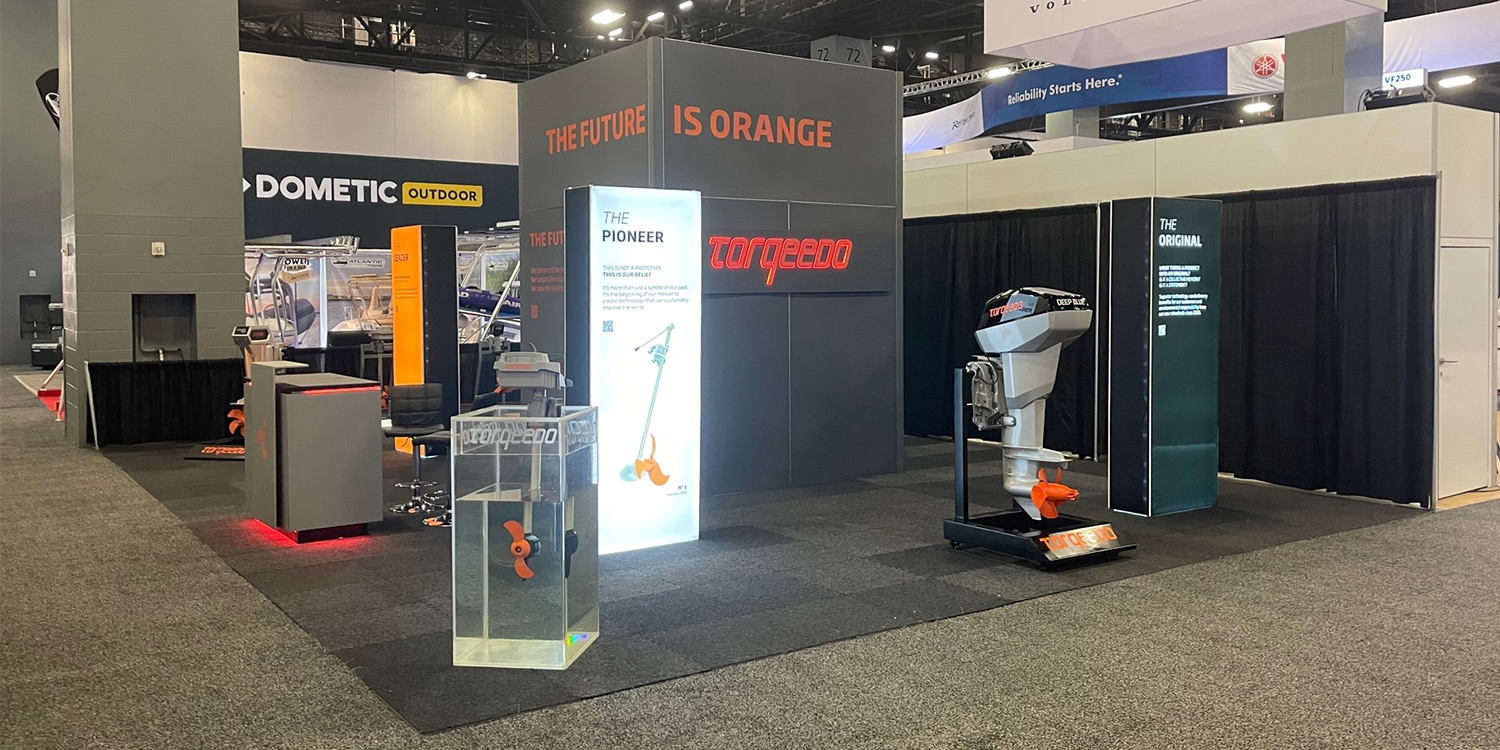 Torqeedo booth at the Miami Beach Convention Center MB2428
More information:
Find high-resolution pictures at the: › Torqeedo Dropbox
Find out more about the new approach: › THE FUTURE IS ORANGE
Find the main catalogue 2023 here: › Catalogue 2023
Related Torqeedo Products
Sustainability Shines in Miami
15 FEBRUARY 2023 • 6 MIN READING TIME