EXPERIENCE NATURE – AND PRESERVE IT
PLEASURABLE BOAT RIDES AND RESPECT FOR THE ENVIRONMENT: HOW ELECTRIC MOBILITY ON WATER HELPS TO AVOID WATER POLLUTION, IMPROVE QUALITY OF LIFE, AND REDUCE CO2 EMISSIONS.
Ever since the day Torqeedo was founded in 2005, we've been driven by a singular vision – crafting the perfect electric drive for boats. And we've always wanted to offer boaters the chance to immerse themselves in nature without the environmental impacts of oil spills, CO2 emissions and other pollutants from combustion engines. In recent years, we have not only continued to perfect our drive systems but ventured into new application fields, such as urban ferries. Nowadays, it's a matter of fact that electromobility – particularly on water – is essential for combating climate change and improving the quality of urban life.
THE BENEFITS OF ELECTRIC MOBILITY ON WATER
Switching from a traditional combustion engine to an electric drive can slash CO2 emissions by up to 90 percent. But the benefits don't stop there: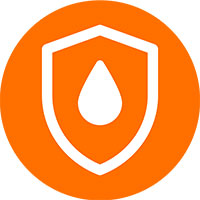 WATER PROTECTION
A single drop of gasoline can contaminate thousands of liters of water. Electric drives release neither exhaust fumes nor oil into the water.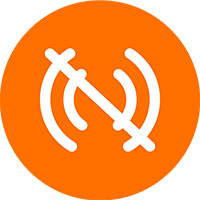 PEACEFUL AND PURE
Electric drives are entirely odorless and operate at a fraction of the noise levels of combustion engines. Our Travel motor, for example, runs at 42 DB – the level of noise in a library.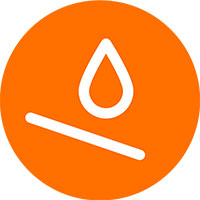 ECO-FRIENDLY AWAY FROM WATER
Electric motors ensure cleaner marinas and pose no pollution threats during storage or transportation.
ELECTRIC BOATS ARE CLEANER AND HEALTHIER – FOR BOATERS, OTHER PEOPLE IN THE AREA, AND THE PLANET.
To this day, Torqeedo has manufactured and distributed more than 250,000 electric motors for sailing boats, motor boats, kayaks, lifeboats, and passenger ferries. Every single one of these drive systems has contributed to reducing CO2 emissions and minimizing environmental harm. Climate protection has always been at the heart of our mission.
250,000
ELECTRIC MOTORS SOLD
Nine out of the ten hottest years on record have been in the 21st century – a remarkable but worrying fact. To counteract escalating global temperatures and the resulting repercussions, we'll have to slash CO2 emissions by 45 percent by 2030. Yet these challenges also have a silver lining: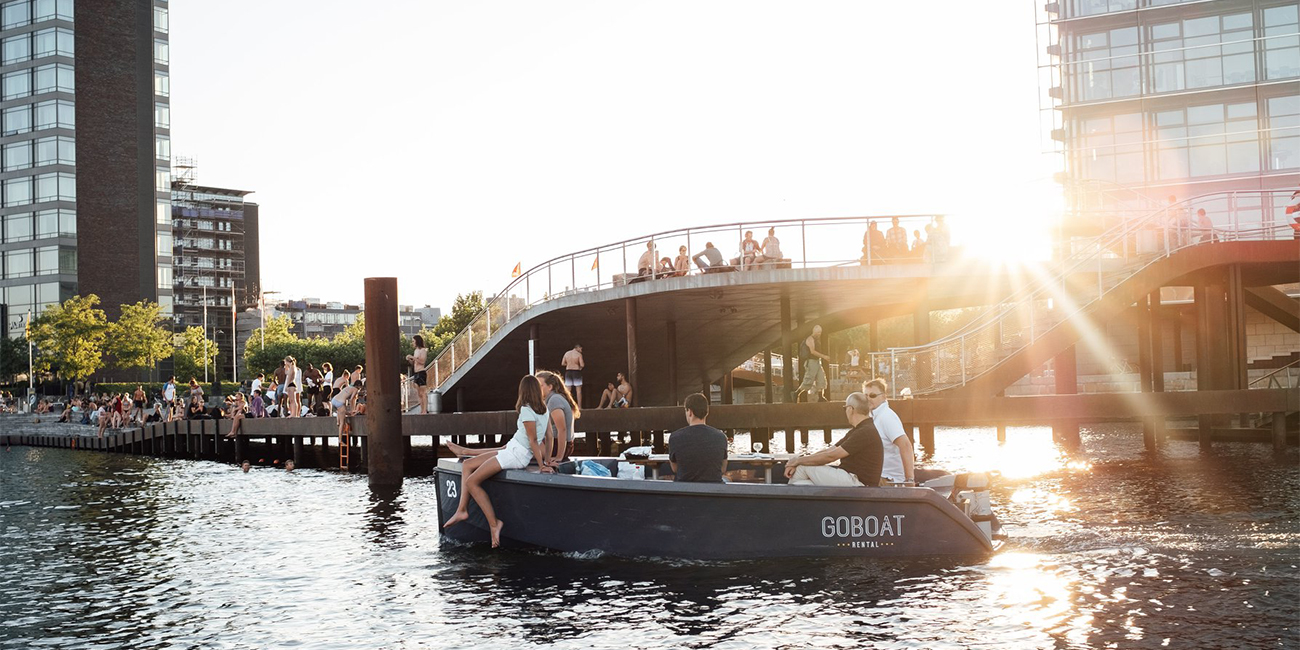 THE TECHNOLOGY FOR CLIMATE-NEUTRAL MOBILITY EXISTS – AND IS BECOMING INCREASINGLY POWERFUL.
Boats with electric drives are much more climate-friendly than boats with combustion engines. If you charge their batteries with fossil-fuel-based electricity, you reduce CO2 emissions by about 30 percent. But if the batteries are charged with electricity from renewable energy sources, emissions can plummet by up to 90 percent. Moreover, Torqeedo electric motors are outstandingly efficient. A Torqeedo Travel, for example, can cover more than ten nautical miles on a battery charge that delivers the same amount of energy as 40 g of gasoline.
MAXIMUM EFFICIENCY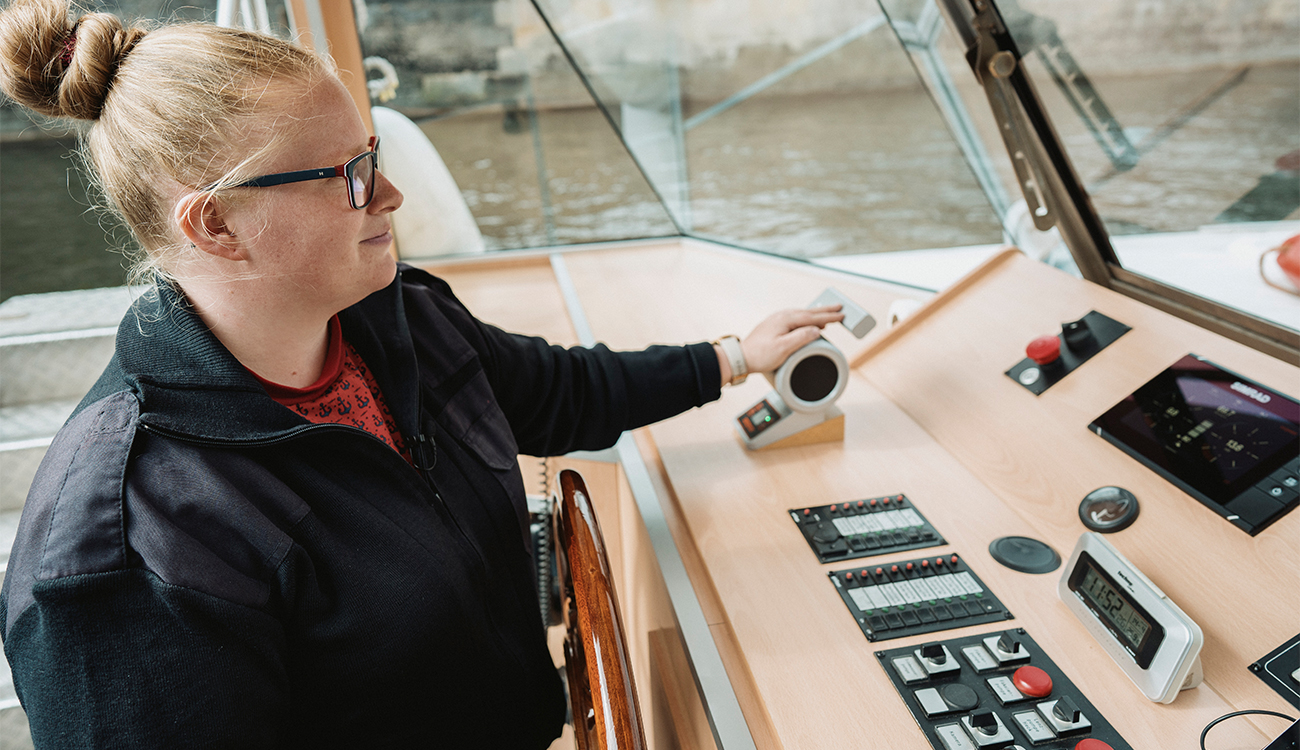 GREEN CITIES, BLUE WATER
Across the globe, water-based transportation is growing in significance. In recent years, cities like Hamburg, London, New York City, and San Francisco have all seen record numbers of ferry passengers – and in many Chinese cities passenger growth has exceeded 100 percent. Today, about two thirds of the world's population live in cities. To bypass congested roads and overwhelmed rail systems, urban planners are increasingly looking to waterways. As a result, canals and rivers that were once sealed in by concrete for decades or longer are being rediscovered and rejuvenated all over the world.
Global shipping is responsible for 3-6% of global CO2 emissions, a figure that is comparable to the aviation sector and rising. Besides climate protection aspects, a ship's diesel also impacts air quality in a port or river city. In the German capital Berlin, for example, boats and barges are responsible for about 10 percent of soot particle emissions from transportation sources – the equivalent of emissions from 120,000 cars.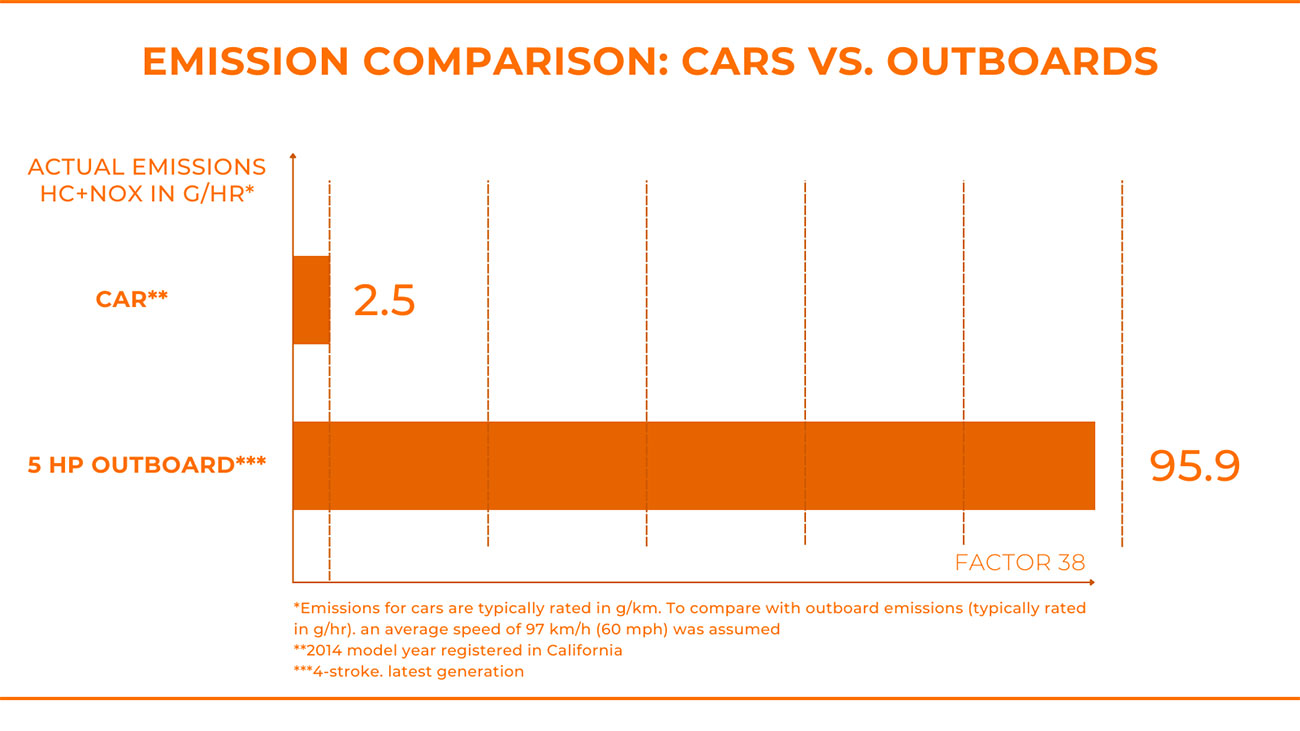 To put this into perspective, operating an 80-HP boat for an hour emits as much as 350 new cars driving on a highway for the same time. So it's no surprise that cities with a substantial volume of waterway traffic, e.g. London or Hamburg, report air pollution and particulate matter levels that are way above accepted thresholds. Transitioning to electric propulsion doesn't just lessen the ecological impact; it also brings tangible benefits for public health, water conservation, and the quality of urban life.
BY SWITCHING TO AN ELECTRIC DRIVE, YOU REDUCE YOUR ECOLOGICAL FOOTPRINT AND IMPROVE QUALITY OF LIFE.
It's not just that Torqeedo electric motors don't emit any pollutants when running; all our production and development processes aim to minimize CO2 emissions as well. Moreover, at Torqeedo we understand that genuine climate-neutral mobility isn't just about using emission-free drives; it also necessitates the deployment of climate-neutral energy production and distribution.
COMMERCIAL USE
MAGAZINE
THE POSITIVE IMPACT OF OUR TECHNOLOGY