The future of rescue at sea is electric
Gilching, Germany (April 02, 2019)
Torqeedo has developed a specialized high-thrust electric propulsion system for VIKING's revolutionary new LifeCraft™ survival craft, which are designed to speed safe evacuation of hundreds of passengers from ships at sea.
The 203-passenger LifeCraft is a motorized inflatable vessel designed to deploy from a shipboard storage/launch station. Passengers board the boats through escape chutes. Once each boat is fully loaded, the crew maneuvers it to a safe standoff distance from the ship using the electric motors.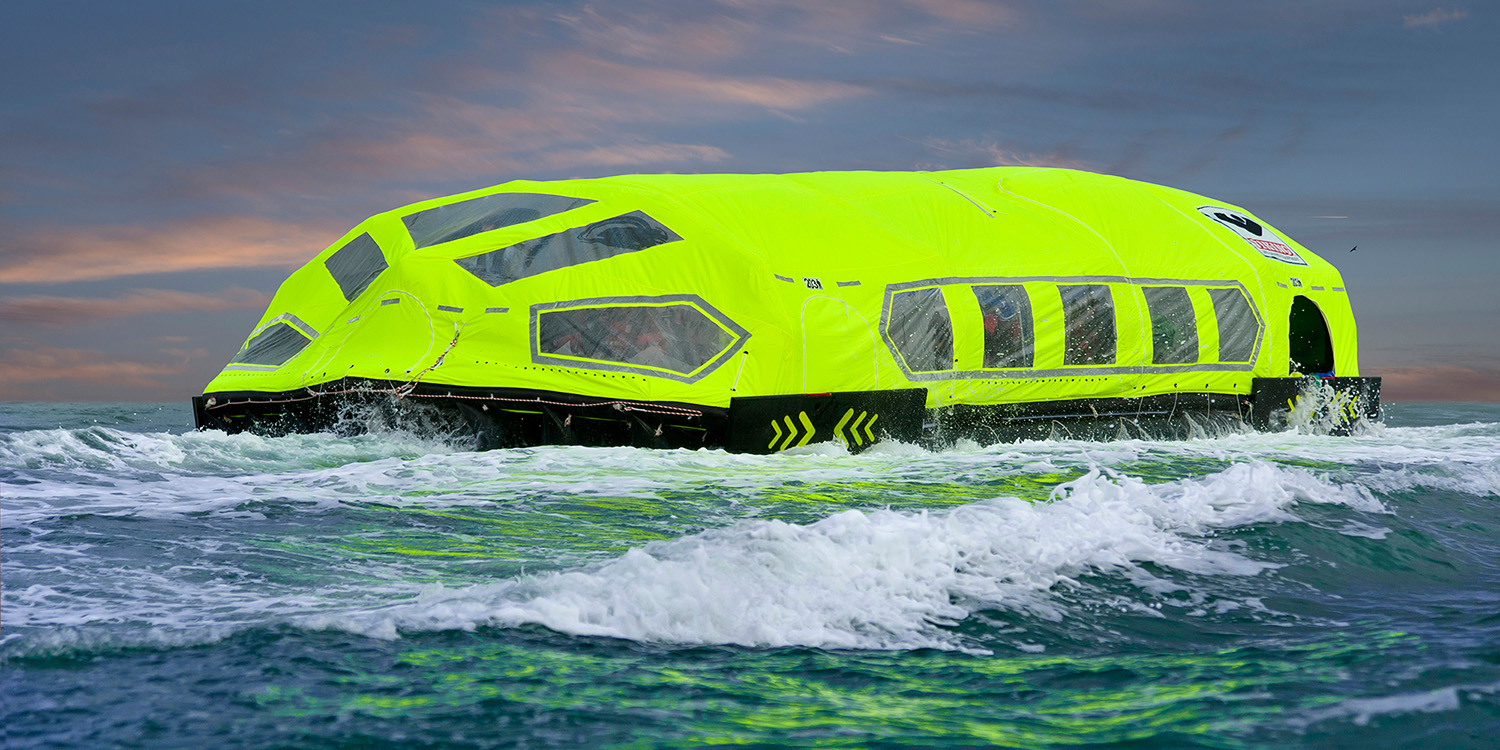 Frequent maintenance no longer necessary
Torqeedo's electric propulsion system is a key enabling technology for the self-propelled inflatable survival craft because when stowed on board, frequent access to the fuel, oil and ignition systems is no longer required for maintenance purposes. This allows the electric motors and batteries to be integrated into the compact self-inflating design.
The LifeCraft's propulsion package consists of multiple, smaller motors for redundancy and maneuverability. Each craft has four Cruise 4.0 electric pod drives powered by Power 24-3500 lithium-ion batteries in 48V banks. One motor is installed at each side of the boat and all are networked into an integrated energy monitoring system, giving the operator a clear, at-a-glance view of motor and battery status.
Not even extreme conditions impair performance
The electric boats successfully completed heavy weather sea trials in October, proving their ability to deploy and operate dependably under the most extreme wind and sea conditions. The tests, witnessed and approved by DNV-GL, took place in the North Sea. Wave heights were between 3.6 and 4.6 meters (11.8-15.1 ft) with peaks up to 10 meters (32.8 ft) – 50 percent above the stipulated heavy weather testing requirements – and wind gusts up to 18 meters per second (40 mph) were recorded. The boats were launched and maneuvered along the weather and lee sides of the ship, demonstrating their flexibility to move rescue capacity to wherever it is most needed. Then they performed a 24-hour controlled drift test in battering seas with no damage to the vessels.
"The LifeCraft exhibited superior maneuverability, sailing away from the ship much faster than required," said Niels Fraende, VIKING's vice president of sales for Cruise & LifeCraft. "We achieved this with the wind at our front as well as our backs, which makes it an even more impressive feat."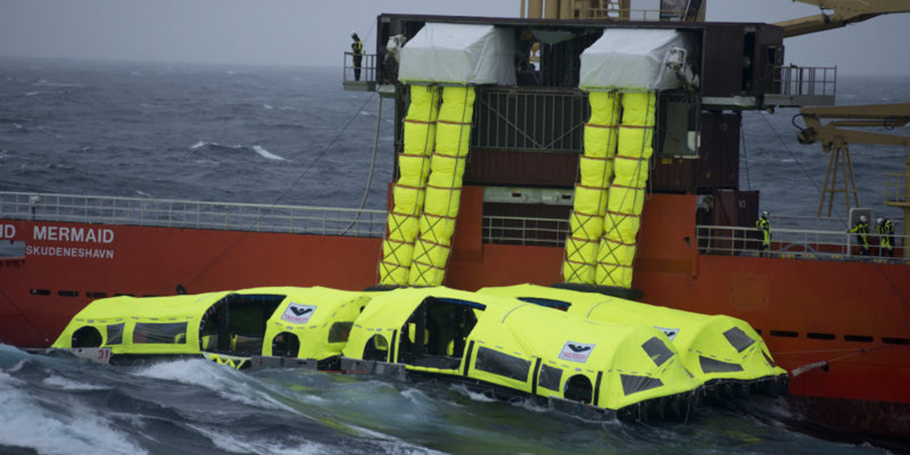 New boats recently gained important DMA approval
"VIKING's new LifeCraft is truly innovative and offers compelling benefits to passenger ship operators. It has been a pleasure to participate in its development," said Dr. Christoph Ballin, co-founder and CEO of Torqeedo.
On March 8 VIKING received official approval for the LifeCraft survival craft from the Danish Maritime Authority (DMA) as a "Novel Life-Saving Appliance" meeting the requirements for replacing conventional lifeboats on passenger ships.
PR & Pictures
Find press releases, videos and high-resolution pictures
at the: › Torqeedo Dropbox
Find the main catalogue 2019 here: › Catalogue 2019
Relevant Torqeedo Products
5 SEPTEMBER 2019 • 3 MIN READING TIME
Commercial
Big Picture
Press Releases