Frauscher Shipyard has been building high-end yachts for generations. The fully electric 740 Mirage Air is setting new high-tech standards.
Gilching, Germany (July 11, 2019)
The renowned yacht builder Frauscher Shipyard has launched a clean, silent electric version of its 740 Mirage Air powered by Torqeedo's Deep Blue 100 kW.
Frauscher Shipyard has been building some of the world's most luxurious yachts since 1927. The fully electric 740 Mirage Air further enhances this tradition through innovation, high-tech features, and eco-friendliness. Equipped with a  Deep Blue 100 kW electric inboard motor and two lithium batteries featuring BMW technology (i3-type), the 740 Mirage Air is the ideal day cruiser.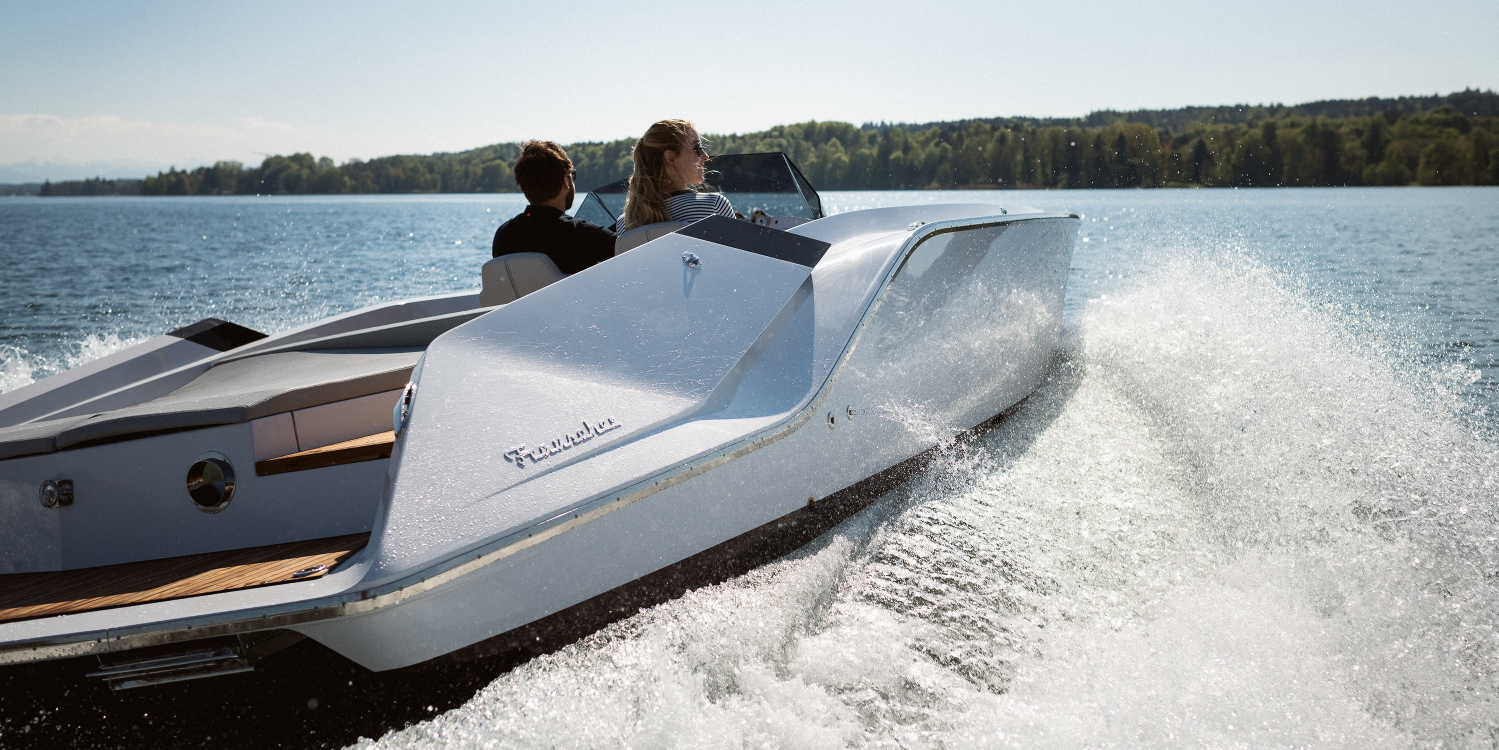 Top speed of 50 km/h
Owners can cruise silently at 10 km/h for more than 10 hours, appreciating both the beauty of nature and the yacht's spacious, center-console layout, distinctive design, and extraordinary quality. At its top speed of nearly 50 km/h, the Frauscher 740 Mirage Air has a range of 33 km.
"At Frauscher Shipyard we see ourselves as 'Engineers of Emotions' and we always want the owners of our boats to have a great time on the water. With this powerful 100 kW drive system we are entering an entirely new dimension of electric mobility on the water," says Stefan Frauscher, Frauscher Shipyard's managing partner.
Leading-edge design made by KISKA
The 7.47-metre yacht was designed by studio KISKA and Thomas Gerzer along with the hydrodynamics expert Harry Miesbauer. The dynamic lines are suggestive of supercar design but inside you'll find all the creature comforts you could wish for: a silent, environmentally friendly electric drive, refrigerated compartment, high-tech yet easy-to-use controls and displays, large sunbathing area, electric windlass, and bow thruster for foolproof docking.
The whisper-quiet Deep Blue 100i 2400 used in the Frauscher 740 Mirage Air is specifically designed and constructed for power planing motorboats. The system's reliable, easy-to-maintain direct-drive design delivers extraordinary performance at its full power range, with up to 2,400 rpm and incredible torque delivered at low rpm.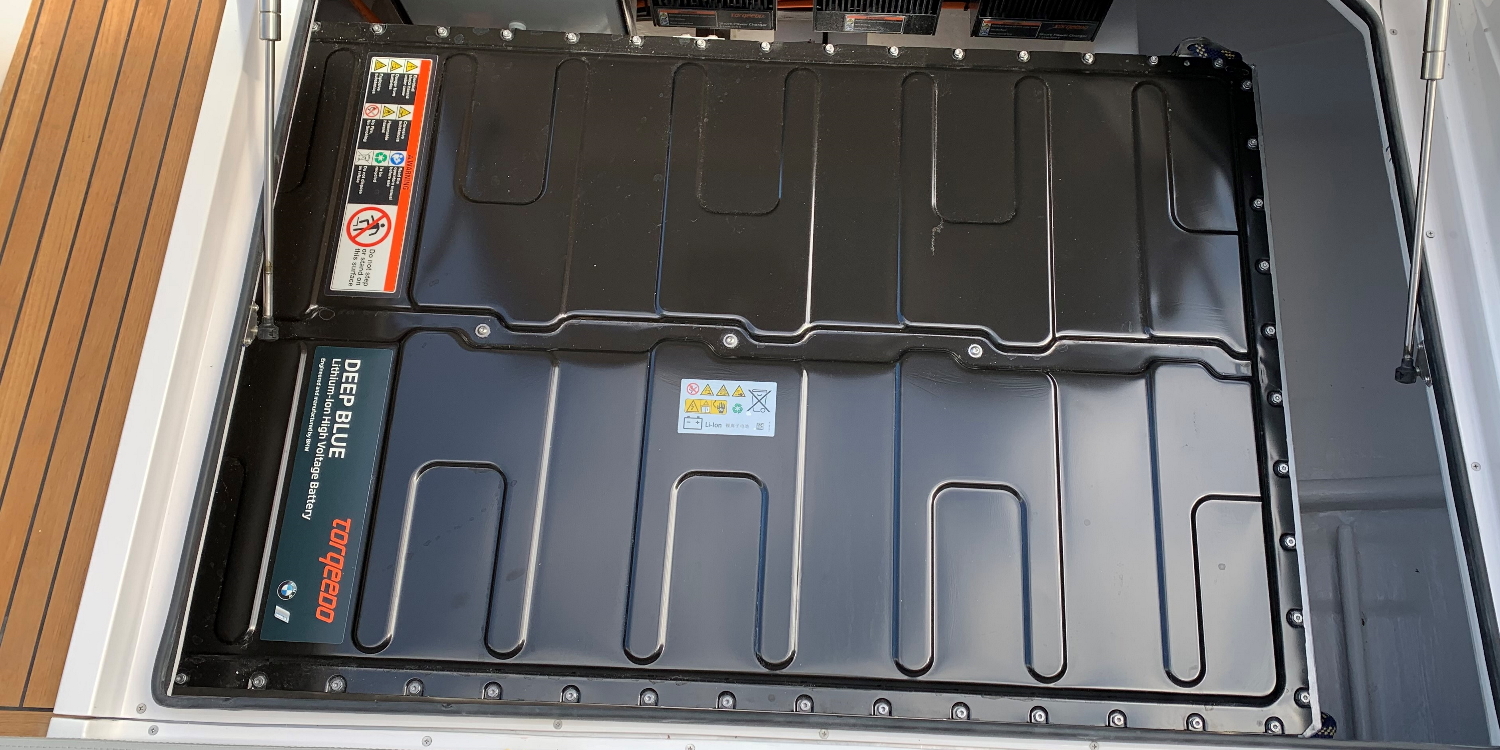 Batteries with higher power capacity
The 740 Mirage Air brings the latest in automotive-grade lithium-ion technology from the famed motor works of BMW. The batteries feature industry-leading energy density and a comprehensive safety system. Torqeedo has tailored the characteristics of the Deep Blue battery to make it suitable for the marine environment and is offering an up to nine-year limited battery capacity warranty.
"The Frauscher 740 Mirage Air provides a quiet and powerful luxury yachting experience for boats that operate in sensitive areas and anyone with a heart for nature," says Torqeedo CEO Dr. Christoph Ballin. "With an industrially engineered, fully integrated electric drive system and the extraordinary craftsmanship of Frauscher Shipyard, this electric yacht will attract the eye of discerning owners worldwide."
PR & Pictures
Find press releases, videos and high-resolution pictures
at the: › Torqeedo Dropbox
Find the main catalogue 2019 here: › Catalogue 2019
Relevant Torqeedo Products
11 JULY 2019 • 3 MIN READING TIME
Motorboats
Press Releases