Monaco is leading the way in climate-neutral mobility. Torqeedo supports the Monaco Solar and Energy Boat Challenge.
Principality of Monaco (April 30, 2019)
Monte Carlo is closely associated with wealth, glamour, gambling, and conspicuous consumption. But nowadays, Monaco is committed to becoming as healthy and sustainable as it is luxurious.
Torqeedo was honored to participate in the Monaco Solar and Energy Boat Challenge as the event's Technical Partner. The event held in Monte Carlo brought together 34 student teams from 14 countries to build and race solar-powered, emission-free boats. Torqeedo also partnered with the Yacht Club de Monaco to ensure that all boats involved in the organization of the event were 100% emission-free electric.
"Green is the new Glam"
With its storied maritime heritage, Monaco has become a nerve center for the development of sustainable yachting technology. The principality, His Serene Highness Prince Albert II, his foundation, and the Yacht Club de Monaco are raising the profile of and investing in new mobility technologies on land and water. These efforts are part of their "Green is the new Glam" campaign to improve air quality, cut greenhouse gas emissions before 2030 by 50% from 1990 levels, and reach carbon neutrality by 2050. The Yacht Club de Monaco recently installed the world's first network of e-boat superchargers and is transitioning to fully electric port and harbor support vessels.
The Torqeedo-powered boats supporting the Challenge ranged from the Yacht Club de Monaco's own fleet of Deep Blue-powered RIBs built by Naviwatt to a luxurious sailing catamaran by Privilège Yachts. Designboats, Greenline Yachts, Avon Zodiac and other builders brought Torqeedo-powered boats to the event to serve as safety boats, judges' boats and press boats, thus lowering the environmental impact of the event.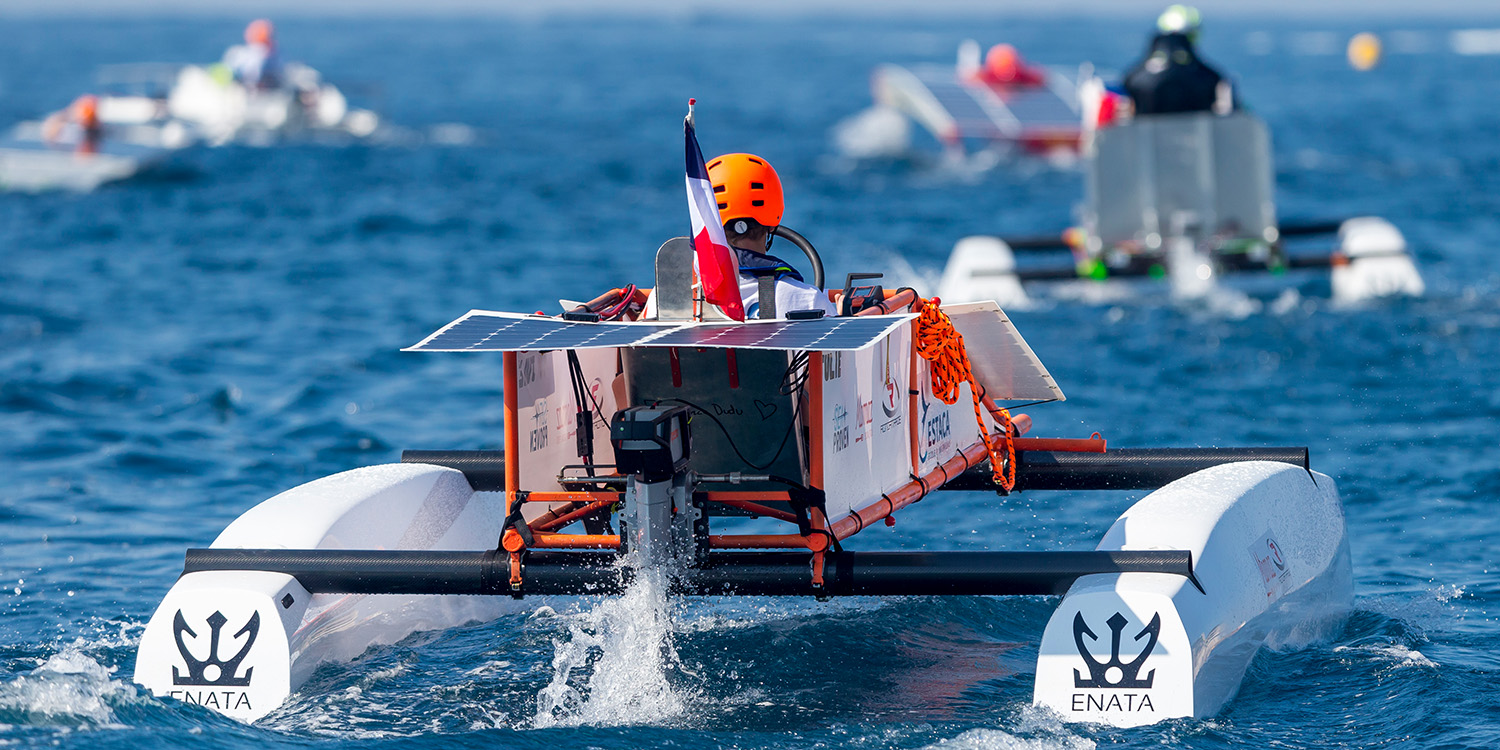 Engineers for the next generation
When the checkered flag came down, teams from the Netherlands dominated the Solar Class, with New Nexus winning the Open Class and Sunflare triumphing in the A Class. TU Delft Solar Boat Team won the 32nm endurance race, with the French Wave ESTACA Team taking home the prize in the Energy Class. It was a pleasure for the Torqeedo crew to work alongside these bright young engineers from around the world and we congratulate all the participants.
As HSH Prince Albert II said, "Training and educating our young people, their development, creativity, awareness and involvement are the guarantors of a better future. Let us give them a chance, give them all the tools they need to succeed, and above all put our trust in them." We couldn't agree more.
PR & Pictures
Find press releases, videos and high-resolution pictures
at the: › Torqeedo Dropbox
Find the main catalogue 2019 here: › Catalogue 2019
A chance for the next generation
30 APRIL 2019 • 2 MIN READING TIME
Big Picture
Tech
Press Releases