Mikee Elsea of Mooresville, Indiana
Shreveport, La. USA (April 1, 2019)
Mike Elsea of Mooresville, Indiana took home the $50,000 grand prize and $23,000 in additional prize money for winning the Kayak Bass Fishing (KBF) National Championship held March 28 - 30 in Shreveport, Louisiana. Torqeedo renewed its longtime commitment to the sport and returned to the 2019 tournament as Presenting Sponsor.
The KBF National Championship is a catch-photo-release tournament which takes place over three days. On the first two days, competitors electronically submitted their ten longest fish, which were then certified by a team of judges. The top 100 anglers fished on the final day for the $50,000 grand prize.
Elsea's winning 15-fish total measured 288.75 inches, besting the second-place finisher, Drew Gregory of Wingate, North Carolina, by 16 inches. Greg Blanchard of Seneca Falls, New York, and member of Torqeedo's kayak fishing team, placed third and took home $12,500.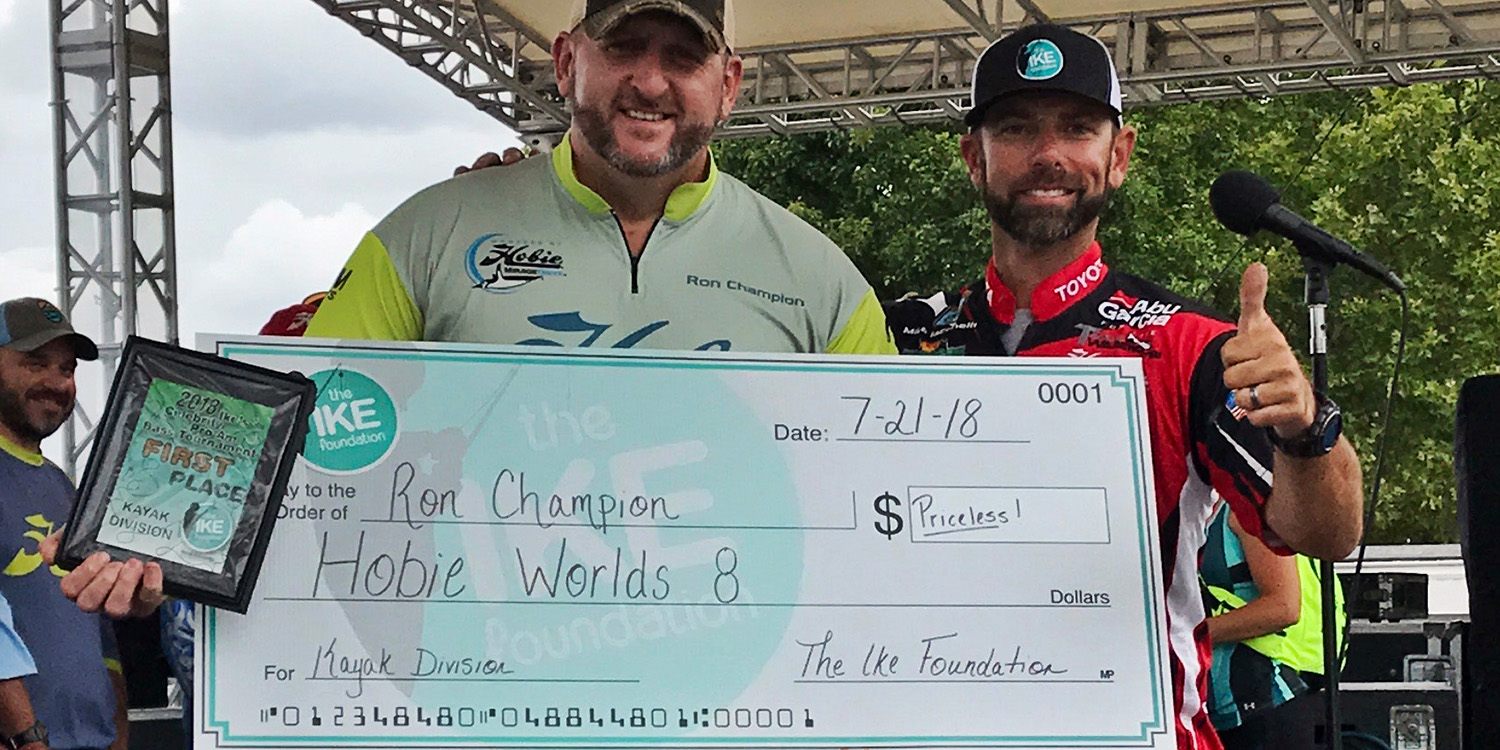 "This is the largest kayak fishing event of its kind with the richest payout. We have 461 anglers from 43 states competing for the title of National Champion. This is the first time that we've used multiple bodies of water... there are more backwaters and places that are inaccessible by power boats than anywhere we've ever had the national championship," said Chad Hoover, tournament organizer.
Fishing League Worldwide (FLW), the world's largest tournament-fishing organization, recently announced a partnership with KBF to hold two kayak bass fishing tournaments in 2019 in conjunction with FLW tour events, a move which will bring even higher visibility to the sport.
"Every year, kayak angling becomes more competitive and more people participate. It remains one of the fastest-growing outdoor sports with 2.8 million people fishing out of a kayak last year," said Steve Trkla, president of Torqeedo Inc. "The Ultralight 403 is built for kayak fishing. It takes you where the fish are, allows you to cast hands-free and brings you home safely at the end of the day. It's the preferred motor for professional anglers competing in the National Championship and those who participate for the pure joy and excitement that comes with catching big fish in a small boat."
Team Torqeedo anglers performed well in the tournament including third-place finisher Greg Blanchard, seventh-place angler Matt Ball (KBF National Champion 2016), Jody Queen with a 15th place finish,, Cory Dreyer in 19th place and 2017 National Champion Kurt Smits in 40th place. Brad Case, Ron Champion, Jamie Denison, Craig Dye, Quinton Echols, Tom Mullins, Tim Perkins, Dwayne Taff (KBF National Champion 2018), Matthew Vann and Alan Wiedmeyer rounded out the list of Team Torqeedo competitors at the 2019 National Championship.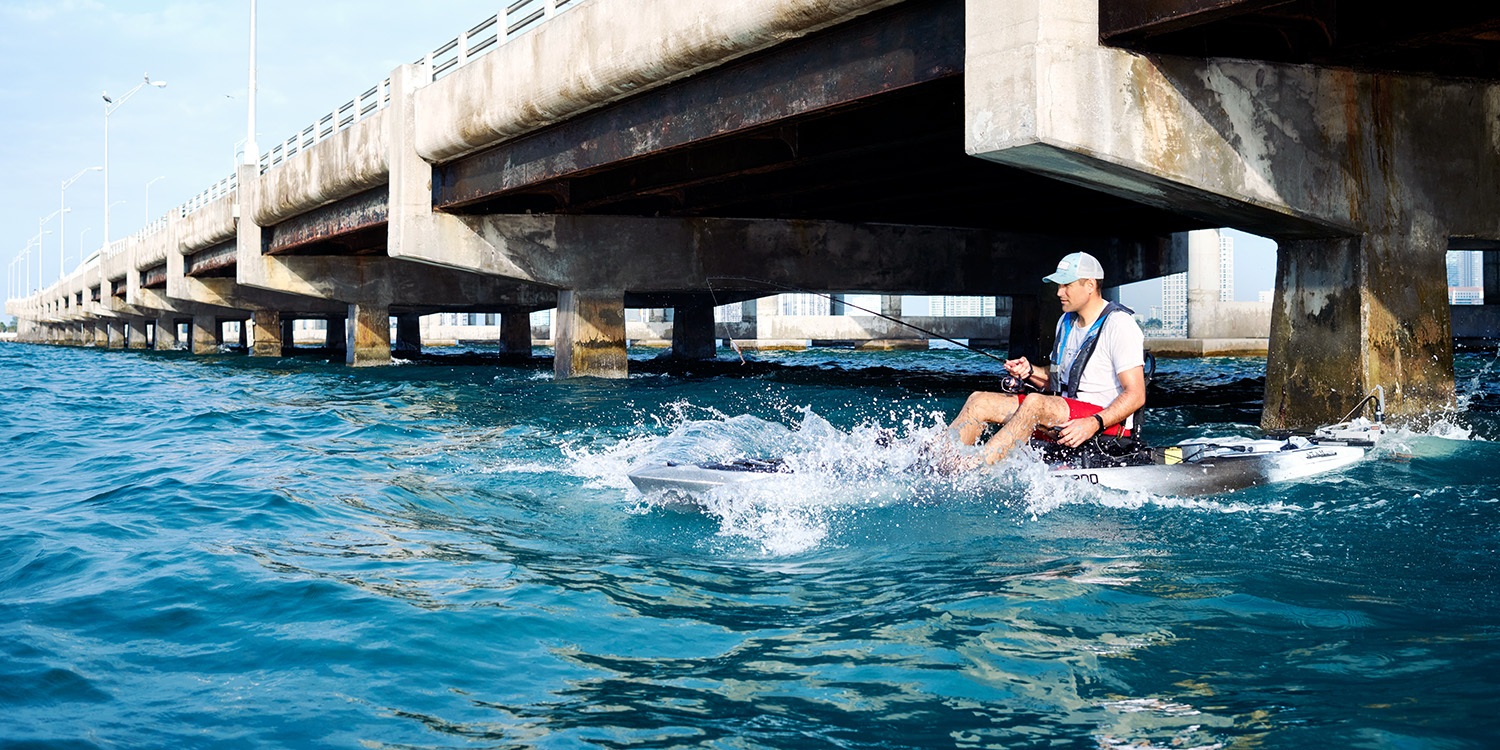 Team Torqeedo anglers fish from kayaks outfitted with the Ultralight 403 electric kayak motor, which offers all the high-tech features of a genuine Torqeedo system: GPS built-in, real-time range and runtime display, solar charging and the latest lithium battery technology. For 2019, its innovative new angler mount adds no-drill installation and a host of new features.
The system weighs under 20 pounds including the battery and offers easy depth adjustment, steering system integration and a lightning-fast way to safely tilt, stow or remove the motor. The new mount fits the standard four mounting points built into the stern of most popular fishing kayaks. A mounting ball option is available for kayaks that lack the four mounting points.
Two battery options are available – 320 and 915 Wh – so anglers can choose the capacity that fits their needs. With the 915 Wh battery, the Ultralight can propel a kayak at paddling speed for more than 60 miles before needing to recharge. Recharging is simple – the system ships with a standard 120 V charger and 12 V and solar chargers are available accessories.
Pictures
Find high-resolution pictures at the: › Torqeedo Dropbox
Find the main catalogue 2019 here: › Catalogue 2019
Related Torqeedo Products
Kayak Bass Fishing Championship Winner
1 APRIL 2019 • 2 MIN READING TIME