The 3HP-equivalent Travel motor is Torqeedo's bestselling product and powers sailboats, dinghies and tenders all over the world. Here, five groups of users share the places their Travels took them – in all-electric fashion.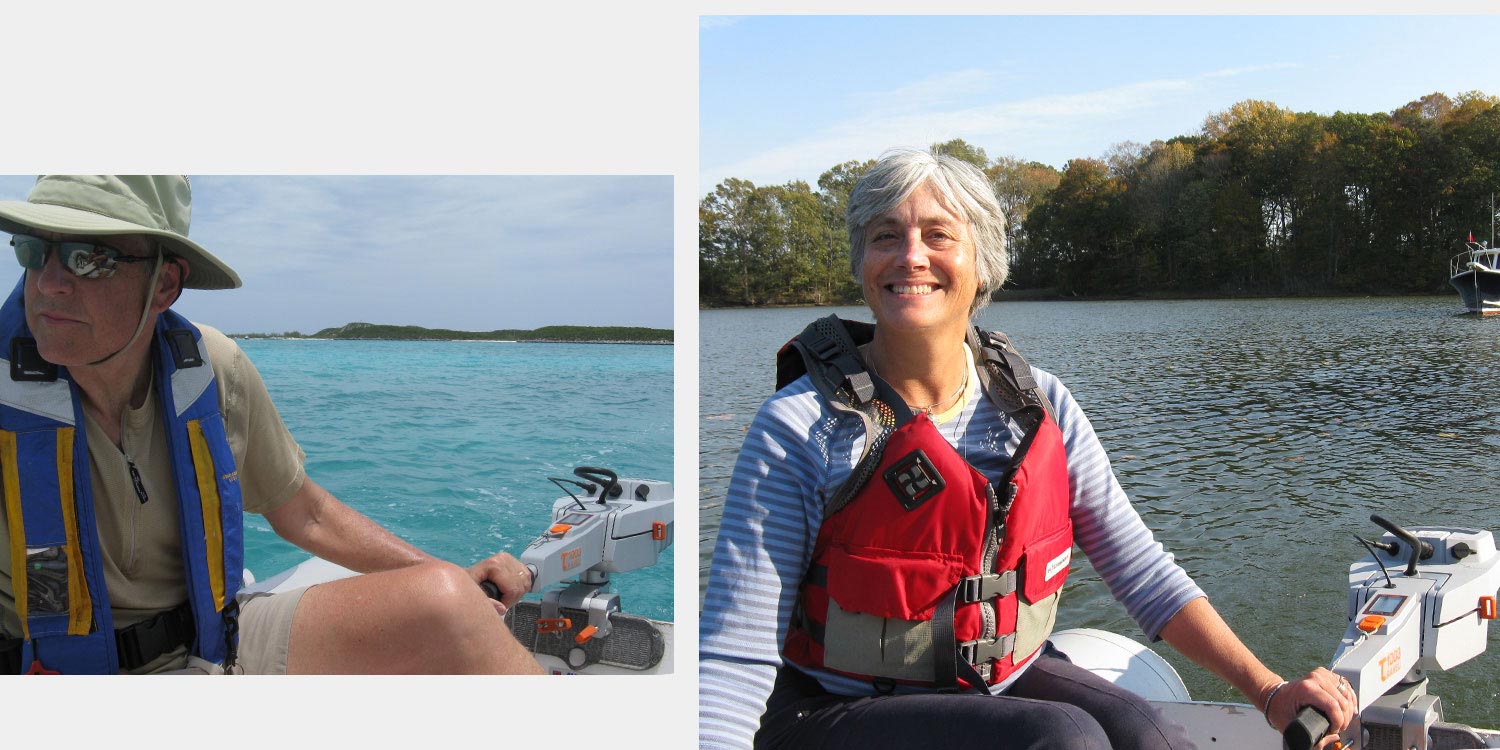 Newfound freedom through the Travel motor. Credits: private
MAINE: SENIOR'S NEWFOUND INDEPENDENCE TO EXPLORE
For many years now, Cathie and her husband have enjoyed travelling around the U.S. East Coast and discovering interesting places on their sailboat. Cathie loves to go on little adventures off the shores of her hometown in Maine, but one thing was bothering her: she didn't like their dinghy's old gasoline outboard and had to rely on her husband to start and maintain it. So, the couple purchased a Torqeedo Travel motor knowing it would be clean, quiet and easier to handle. One thing they didn't expect was how much Cathie would enjoy using it – and how independent she would become. Today, Cathie goes out with the dinghy all on her own and enjoys adventures in the natural beauty of those waters – without harming them.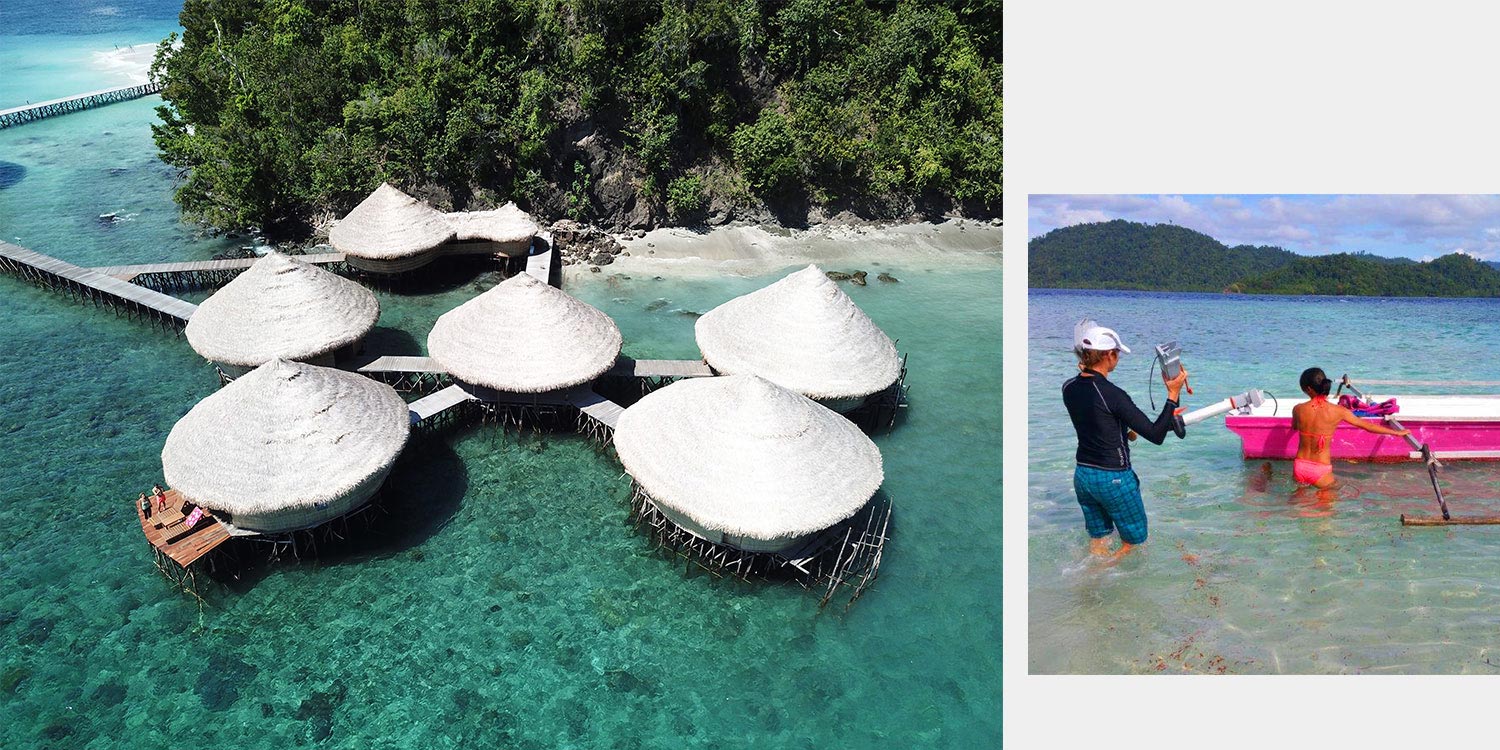 A former Microsoft manager opened an environmentally friendly diving base Credits: private
PAPUA NEW GUINEA: ECO-DIVERS IN PARADISE
A group of friends fell in love with, "this little piece of heaven on Earth", on tiny Dokri Island in Batanta, Papua New Guinea. It was the perfect place for snorkelling and discovering the universe of lights, tiny coral polyps, vivid colours, and otherworldly jellyfish. After 15 years of a successful career at Microsoft, Mahasti Motazedi left the corporate world and reinvented her life. In 2018, she opened the Eco Diving Resort MahaRaja in Raja Ampat. It was a dream came true, but as fossil fuel-powered dive boats, tour boats and cruise ships are a common sight off the reefs, Mahasti Motazedi started to test and implement electric motor and battery systems on their dive boats that same year. "The local Papuan staff have now been trained to use and apply electric motors and it is fair to say that they love them," she says. The next step is to share the electric engines with the local Papuan villagers to allow them to travel in a better and cleaner way.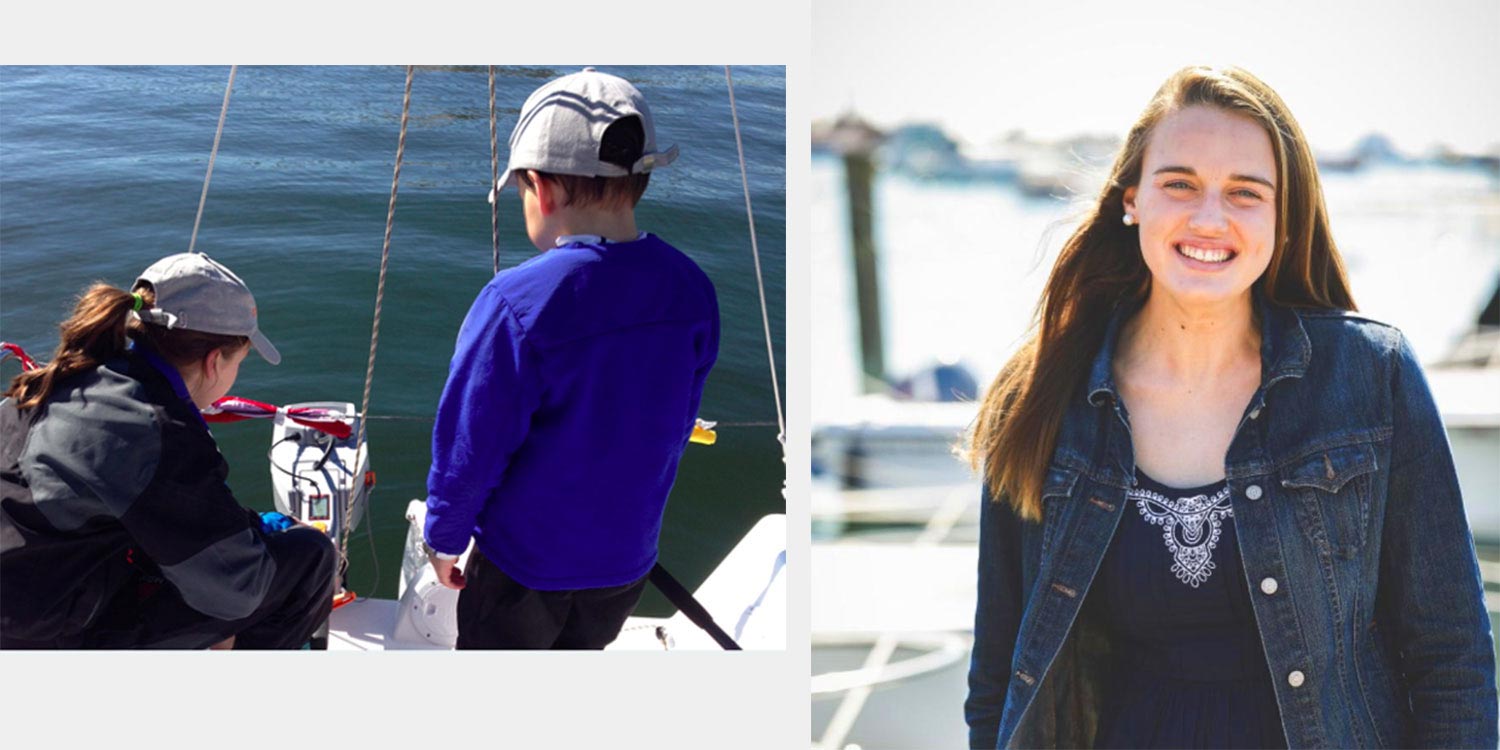 Lily Flack, 17 years old, from MudRatz kids team. Credits: Nate Fast, Brandon Flack
TRAVELLING IN CONNECTICUT: THE MUDRATZ SAILING TEAM
Spend some time with friends and further your love of sailing: that was the idea behind the MudRatz kids' team from Stonington, Connecticut. The now 17-year-old Lily Flack was one of the founding members of the team back in 2013. "I began sportsboat sailing when I was eight years old", she says. As her father, Brandon, has used the Torqeedo Travel motor for some time, Lily grew up using electric motors. The Travel motor is effortless to handle and has been used on MudRatz sailing yachts like the 7.82-meter Melges 24 since day one. Lily associates many exciting memories with the ultra-quiet sound of the electric motor. "This past fall, the MudRatz started the After Dark Program. I learned how to sail the Melges 20s at nighttime: safety at sea, navigation in the dark, and what it feels like to go sailing under the stars. This was one of the coolest and most rewarding experiences of my life so far".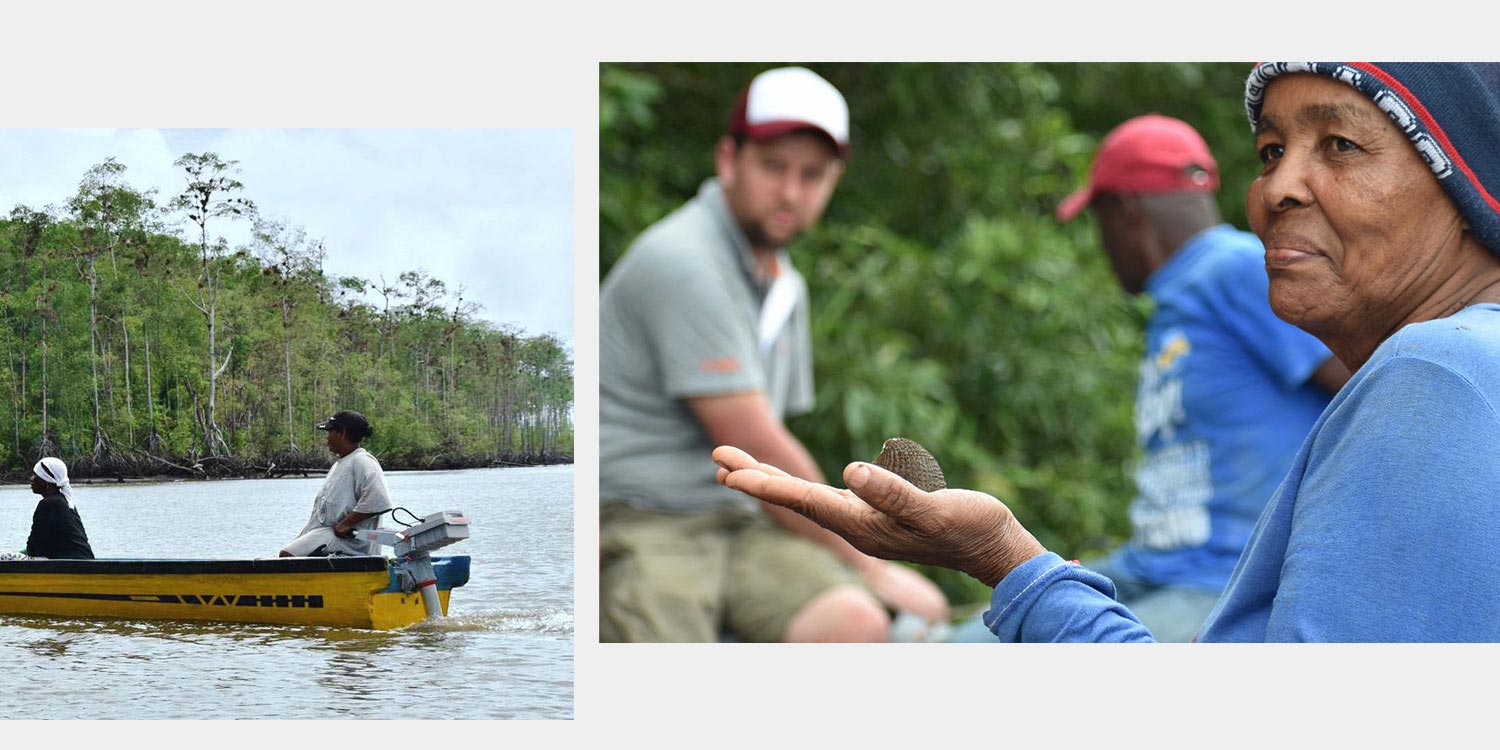 Travel motors in use on the Guapi River, near the Colombian Pacific Coast.
COLOMBIA: FISHERWOMEN ADOPT AND PROFIT FROM MODERN TECHNOLOGY
Colombia's Pacific Coast is home to one of the most diverse ecosystems on the planet. Most people here earn their livelihoods from fishing and casting their nets into the Guapi River. Most boats are powered by gasoline, but the fuel is very expensive and pollutes the mangrove swamps. In May 2018, Gordon Wilmsmeier and Stefan Sorg fitted out a small fishing community in the area with the Torqeedo Travel motor. "We showed them how to install the motor on their boats and told them to take it out for a ride," Wilmsmeier says. And it worked. The local fisherwomen now use the electric motor to collect cockles – and since they charge the motors with solar energy, they have enhanced their profits by 40%. "One day, the so-called developing world may very well surpass industrial nations in the adoption of electric transportation" Gordon adds.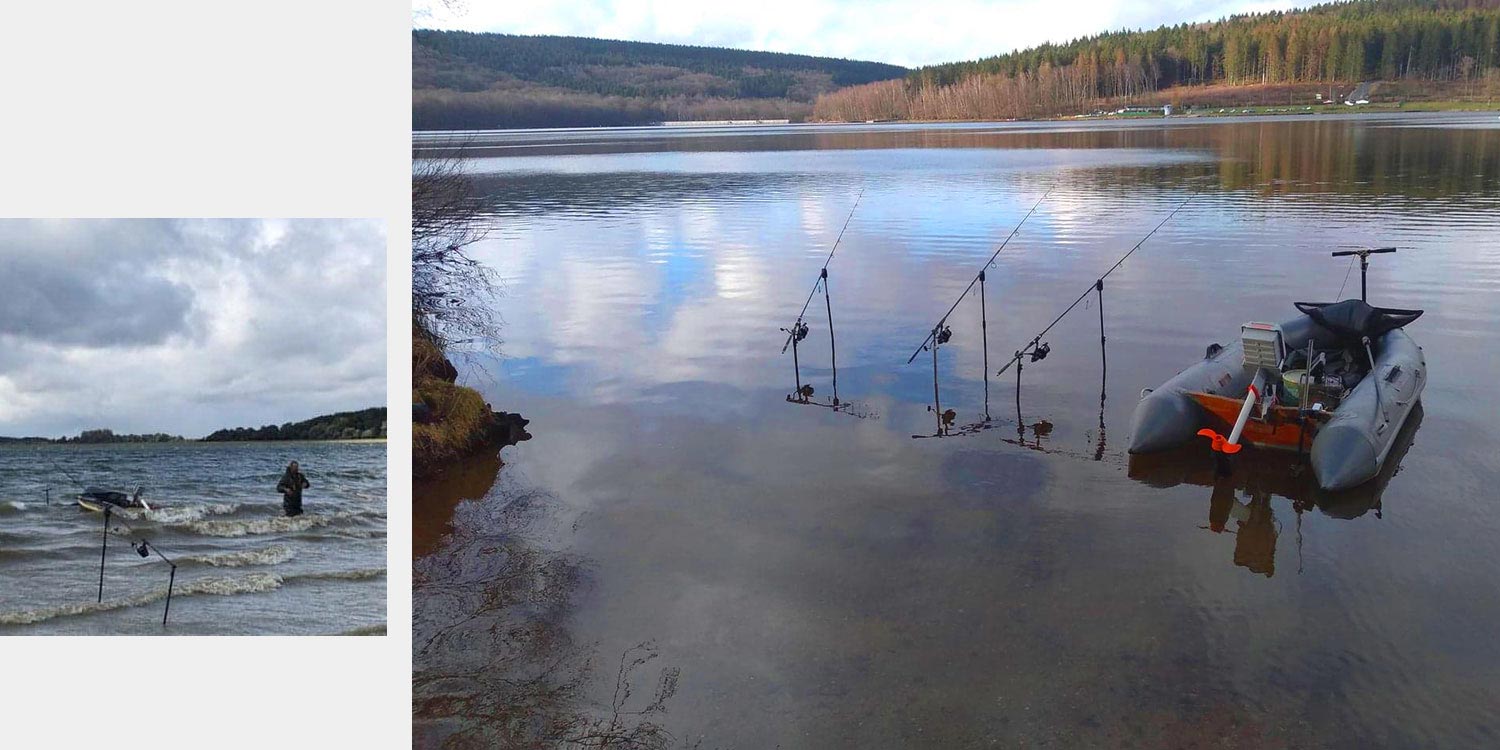 At 48 hectares, Lac du der-Chantecoq is the largest reservoir in France. Credits: private
FRANCE: E-MOBILITY AND FISHING
Tim Aplin is a passionate fisherman from England who loves to go carp fishing on French lakes. His favourite lake is the 48-hectare Lac du Der-Chantecoq, the largest reservoir in France. "Without my Travel 1103, I wouldn't be able to go out on the water". Tim and his friend both own Travel motors. While fishing in strong winds on Lac du Der-Chantecoq, the Torqeedo motor was able to deal with the challenges they faced. "We cross the lake with two boats and equipment for seven nights," explains Tim. "After that, we boat to another remote place for seven more nights." Tim always takes a spare 915Wh battery along, which he charges with a suitcase generator. This allows them to make the extended trips they enjoy most.
Good to know:
Weighing just 17 kg the Torqeedo Travel 1103C is one of the lightest and most powerful electric motors in its class. The most important facts at a glance:
3 HP equivalent | 10 km/h top-speed | drives boats up to 1.5 tons | ultra-quiet in operation (33 DB)| on-board computer and USB adapter
Click here to read more: › Travel Motor
The Travel motor is suitable for a variety of purposes in very different regions. Here you can see the Travel 1103C during a sailing training exercise on Lake Starnberg. These sailing aficionados especially like the intuitive handling and the fact that no oil or fuel can enter the bilge.
More information:
Find high-resolution pictures at the: › Torqeedo Dropbox
Find more information about the Travel Motor here: › Travel Motor
Find the main catalogue here: › Catalogue
RELATED TORQEEDO PRODUCTS
26 JUNE 2020 • 6 MIN READING TIME
People
Motorboats
Big Picture