Tornado Boats has launched a new, climate-friendly coach boat for sailing clubs, the Tornado 6m ZERO-E, in response to World Sailing's Challenge 2024. The 6-metre RIB is powered by Torqeedo's Deep Blue 50 R outboard and a 40 kWh Deep Blue battery.
World Sailing, the sport's governing body, set a challenge to the marine industry to "push the boundaries of low carbon innovation for support boats at international events." Challenge 2024 set two goals: to halve the number of combustion-powered coach boats at Olympic Class events by 2024, and to eliminate fossil fuel-powered official boats by 2025. World Sailing's research indicates they will reduce their carbon footprint by 30% simply by switching the support vessels to alternative drive systems.
Lars Hjorth, an avid sailor and owner of legacy RIB (rigid inflatable boat) manufacturer Tornado Boats, decided to take up the challenge.
RIBs became popular for coaching in the early 1990s because their inflatable tubes act as giant fenders, allowing the coaches to closely approach the sailing dinghies during practice sessions without risking damage. Now, almost all sailing coaches, from Olympic Class down to local youth sailing classes, are driving RIBs. Taken together with official boats and other harbour support boats, yachting clubs have become a significant market for RIB manufacturers like Tornado.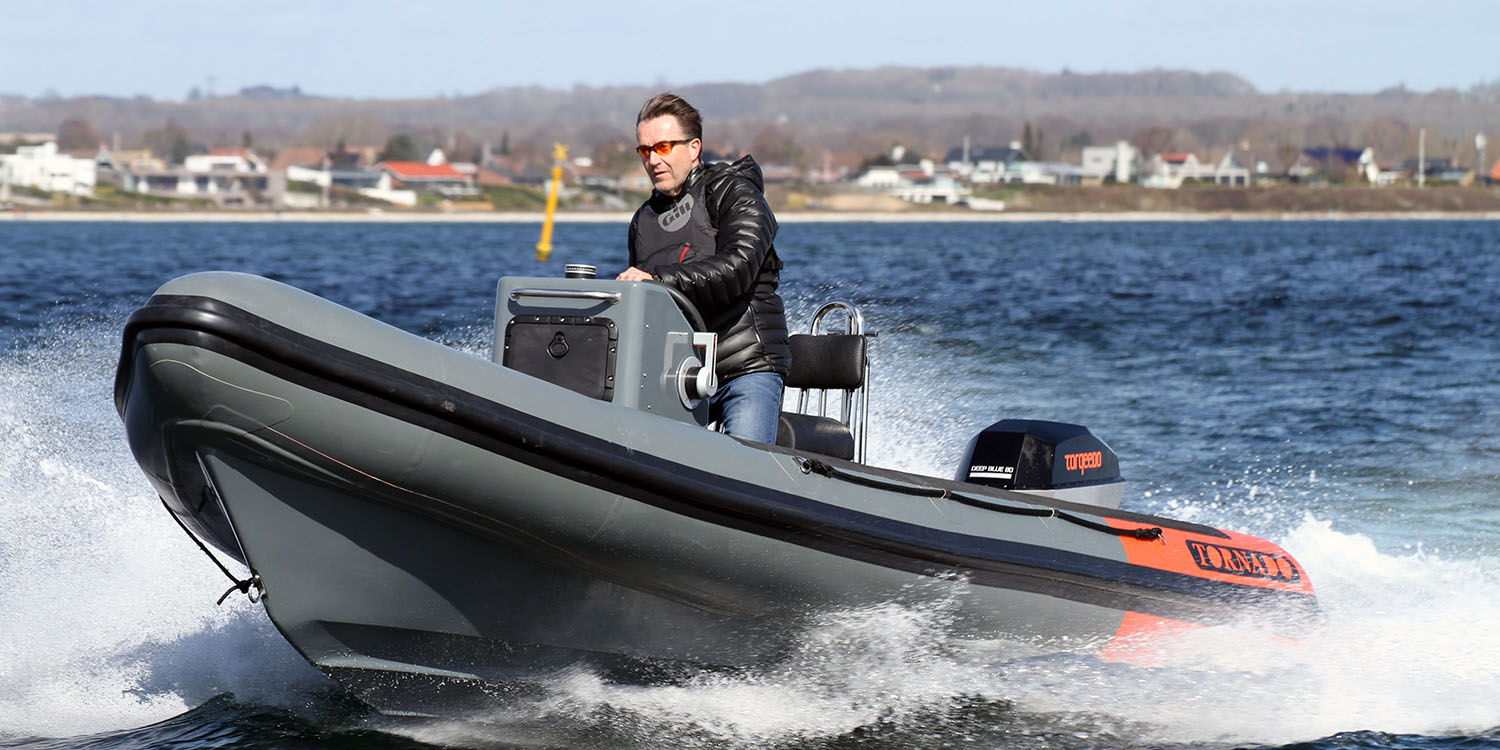 "I started looking into building an electric coach boat about three years ago, but thought the price was too high for the market at the time," says Hjorth. "Now, I believe the market is ready, partially due to the automotive industry and partially due to World Sailing's Challenge 2024. This will help to drive customers to the emission-free propulsion option."
Hjorth sees some exciting advantages to electric coach boats: "Sailing is a clean sport that runs on natural wind and has minimal impact on the environment. The electric propulsion allows the coaches to act as green and environmentally friendly as the athletes. It might also open opportunities to allow further use of coach boats on lakes and waterways where there is a restriction on the use of fossil-fuelled boats."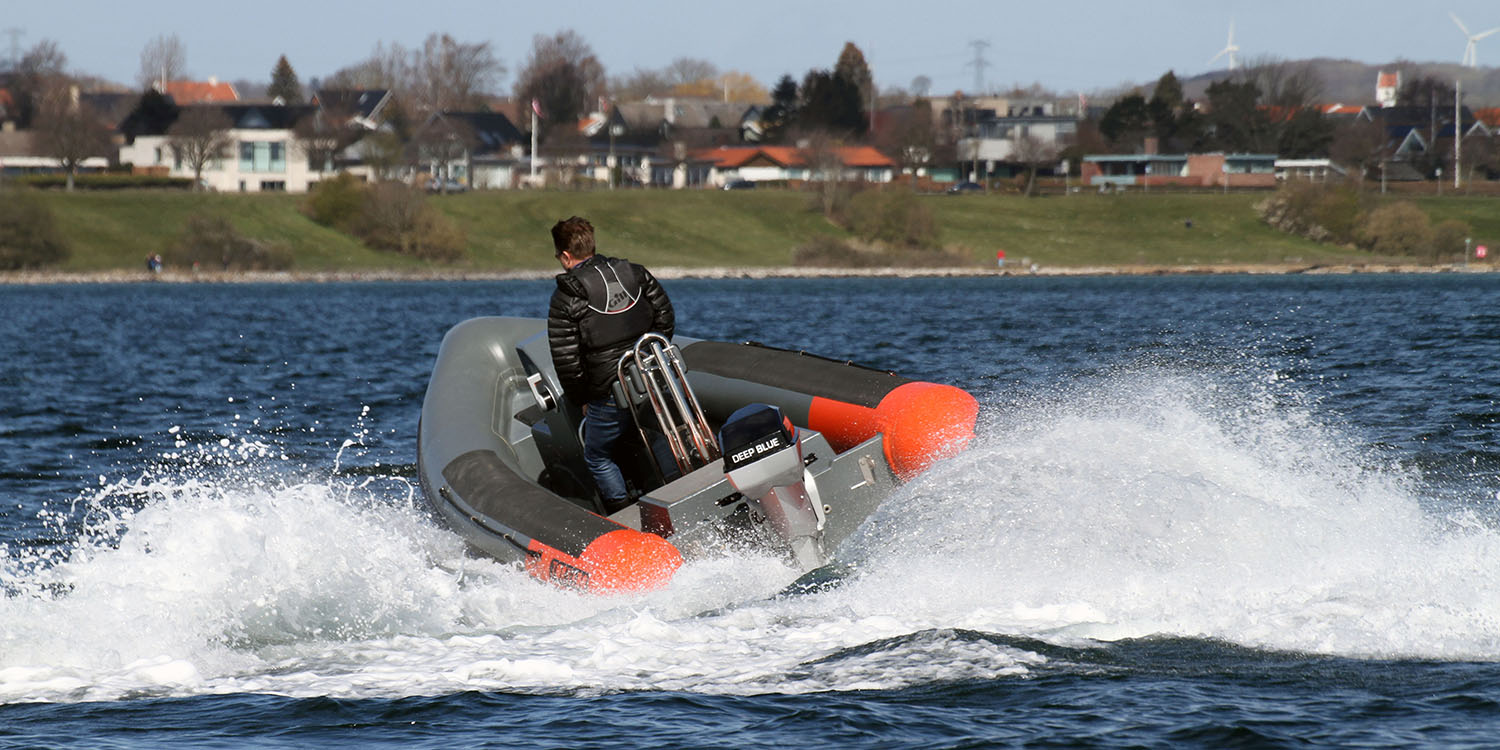 The boatbuilders at Tornado Boats heavily modified a 6-metre RIB to fit the Deep Blue system's most energy-dense high-capacity battery, recessing the suspension system into the hull and manufacturing a custom battery cover which included the seats in the boat, and a compartment for the cooling system and system management unit.
"The 6.0m boat is a very compact and narrow design and the space on deck is limited. We had to use a lot of tricks to minimize the space used by the battery and its support parts," said Hjorth. "The performance of the boat is in many ways very much the same as if it was powered by a 70hp petrol outboard engine. Our aim was to get exactly this – a boat that performs like a "normal" coach boat and doesn't feel limited by the propulsion system."
Final testing has been delayed due to the Corona situation, but Hjorth is optimistic that the boat's range will be sufficient for a full day at typical coaching speeds.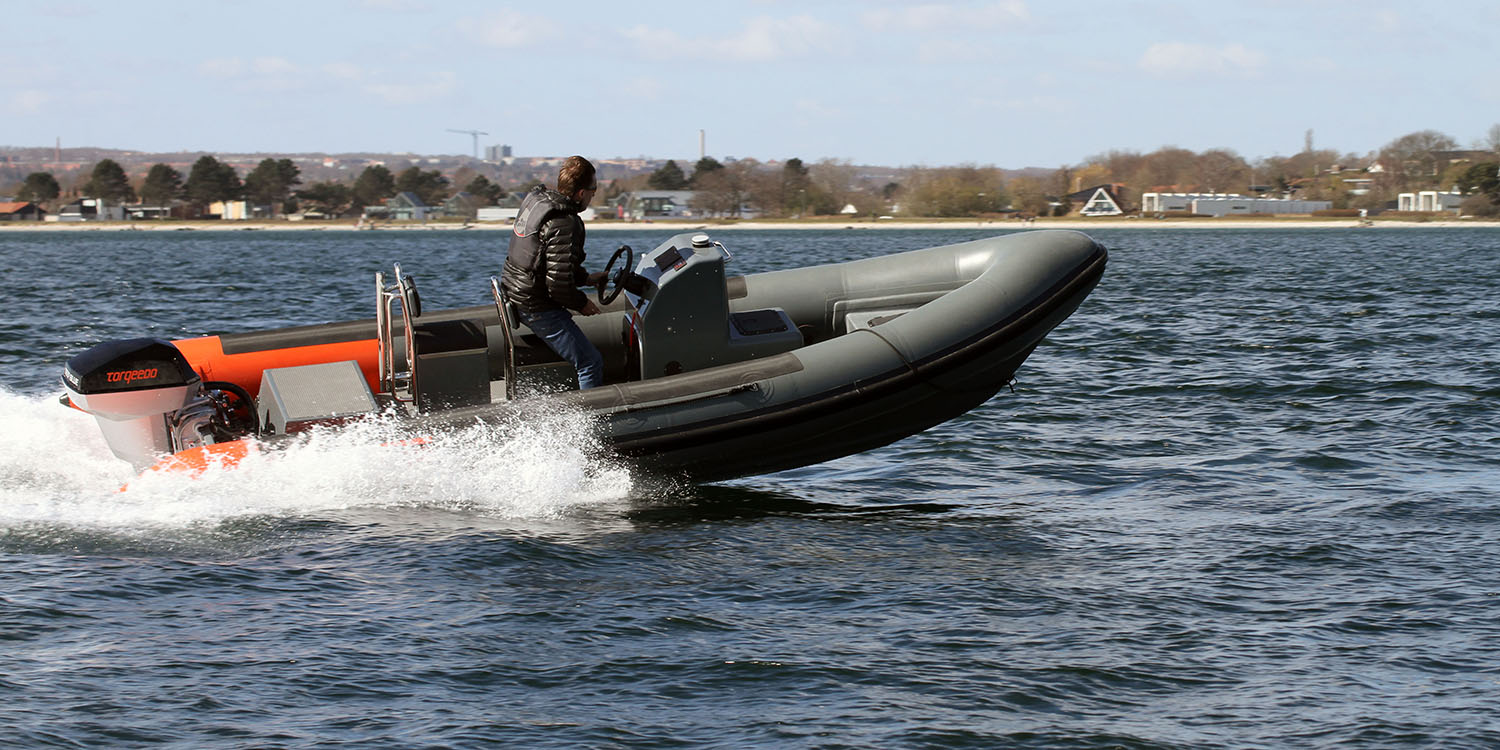 Challenge accepted and fulfilled. Now, what's next for Tornado's electric lineup?
Hjorth stated: "At Tornado, we are committed to electrical propulsion which, without doubt, will be a big part of the future. Tornado wants to be at the front of this change in our industry. Later this year, we will introduce a small coach boat powered by the Torqeedo 10kW motor. Development of this model has just started."
More information:
Find high-resolution pictures at the: › Torqeedo Dropbox
Find the main catalogue 2020 here: › Catalogue 2020
Related Torqeedo Products
New climate-friendly electric coach boat
19 MAY 2020 • 4 MIN READING TIME
Commercial
Press Releases
Motorboats
Tech