The marine industry is more dynamic and evolving faster than ever - exciting times that promise major potential, and some challenges.
That's why Torqeedo recently created two distinct business units, Branded Retail and Customized Solutions, which will cater to individual boaters, boatbuilders, and fleet operators. Torqeedo CEO Fabian Bez and the two new leaders of the business units, Sven Mostögl and Matthias Vogel, talk about how this strategic move will improve overall customer service, product development and innovation during this transformative time.
Fabian, you are midway through your first boating season as CEO of Torqeedo. What insights have you gained during that journey?
Fabian Bez: I already knew of course when I started that the electrification of the marine industry has enormous potential. And Torqeedo as one of the main companies in this industry will play a significant role. However, connecting with our global team over the past months made me realize that this community of forward-thinking and ecologically mindful people extends far beyond our factory gates. I got to know our key partners, boatbuilders and customers and learned from their perspectives. Thanks to our team and partners, there is incredible momentum in the electrification of the boating and maritime industries. It took us 15 years to sell 100,000 electric motors and another three years to reach the 200,000 mark. So, there is a tremendous opportunity, but there are also challenges.
What are these challenges?
FB: Torqeedo is a strong brand, active on five continents and seven seas. We are delighted by the skyrocketing customer interest and industry attention. However, creating the best customer experience for an angler or a regatta sailor is quite different from what it takes to support a 24-hour-a-day passenger ferry service in an urban center or a production boatbuilder. That's why we've created two distinct business units within Torqeedo, each with new and experienced leadership: The Branded Retail business unit will focus on recreational boaters and delivering the best boating experience – clean, quiet, and emission-free. The Customized Solutions unit will serve the commercial marine market and Torqeedo's boatbuilder partners with more flexible, modular systems and the right services to support their individualized electrification strategies.
How did you search for the right leadership team?
FB: We needed experts who bring experience that aligns with our overall strategic objectives. In addition, I also sought personality and commitment to building a robust and collaborative company culture. I am delighted to welcome two new business unit heads to the company: Sven Mostögl will lead Branded Retail, and Matthias Vogel will lead Customized Solutions.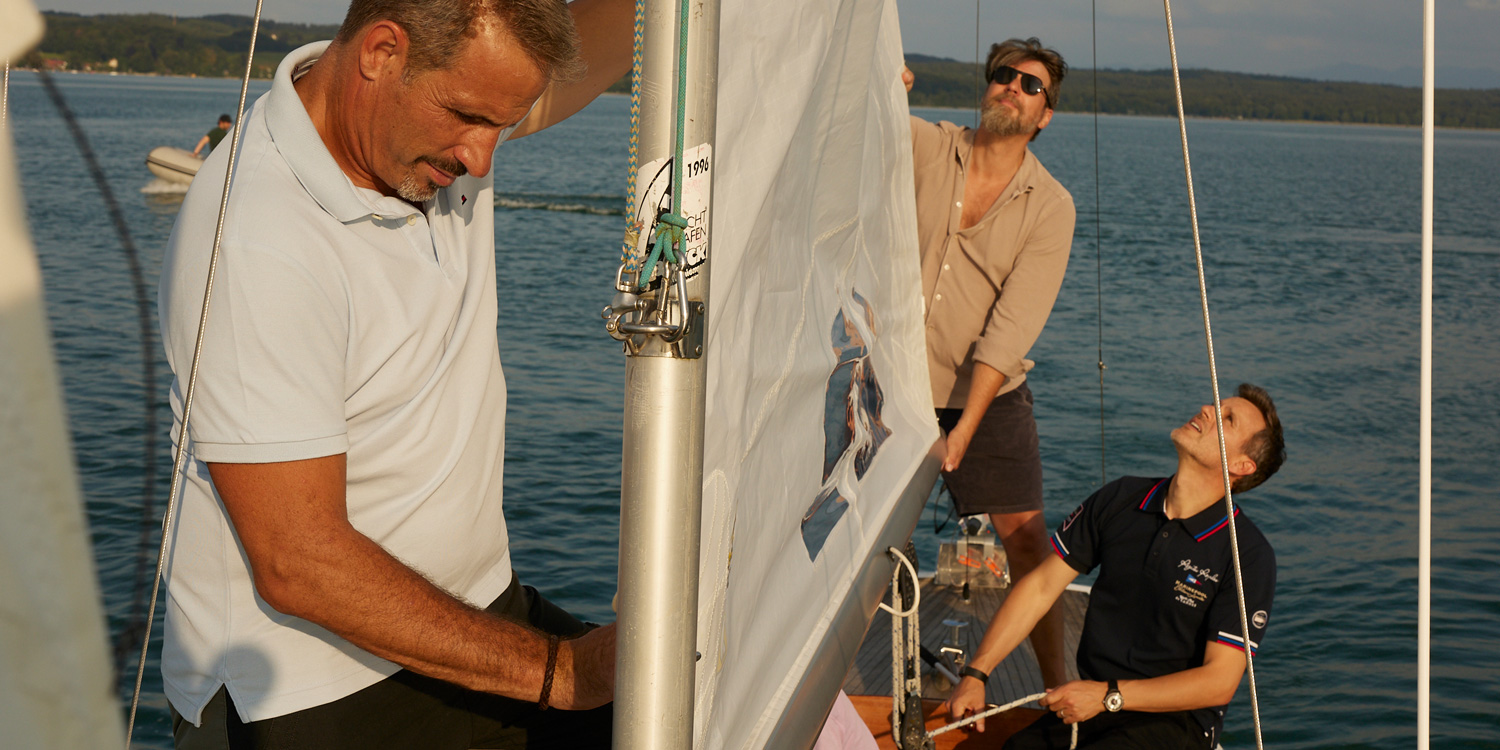 Now, let's ask the "new guys" themselves: Sven, what made the Torqeedo project attractive to you?
Sven Mostögl: As an outdoor enthusiast, nature lover & the father of three young children, I think a lot about how we can reduce our environmental impact and find a more sustainable way of living. What are we leaving behind? This thought drives me every day, which is why the opportunity to impact, shape and grow the market for zero-emission electric mobility on the water at Torqeedo is so exciting for me - and very close to my heart.
At Torqeedo I found an experienced & dedicated organization making a change every day with a beautiful portfolio of reliable, efficient, powerful and sustainable products. I am looking forward to working with my team to shape the future of e-mobility on the water.
How will you plan to do that?
SM: Our plan in Branded Retail is to electrify and at the same time democratize watersports. Not everyone has access to a sailboat or dinghy. But almost everyone knows how great it is to get out on the water, be one with the elements, and experience absolute freedom - especially without noise, fuel, and emissions.
Torqeedo has developed a product range that well serves most recreational boaters, whether they're kayak fishing in the USA, sailing a 100-footer in a Med regatta, or simply powering an inflatable that's the family's only boat. We make the most attractive, durable, reliable, and powerful electric drive systems available from series production, and we'll take that to the next level by exploring more sustainable materials, new ways to harvest and use renewable energy onboard, and innovative technology that makes boating easier, cleaner and more accessible.
We're looking "beyond the boat" starting with very practical pursuits like charging infrastructure, but we're not stopping there: Is it possible to make durable propellers from recycled ocean plastic? Can we design the lightest life jackets you have ever seen? How can we electrify and expand access to the growing paddle sports market with SUPs, inflatable kayaks & dinghies?
Our goal is to see Torqeedo on every boat. After all, the only way to make a real difference for the environment is to build emission-free products that inspire people – products that make boating better and that boaters want to buy and use. So, we're rethinking everything: how a customer first experiences Torqeedo whether it's online or in the shops, how the products are presented and the benefits of electric are explained, how the products look, feel, and perform, which features and benefits resonate most with boaters, and how we best support boaters through their ownership experience. We want to delight Torqeedo owners from the first moment they decide to electrify their boats, and every day they spend on the water creating memories with family and friends.
Matthias Vogel: As a passionate sailor and wakeboarder and can only confirm this analysis from my personal experience. On sailing trips in the Mediterranean, I have often discussed with friends what would you need for larger yachts to be electrified at scale: How great does the purely electric range need to be? What do you need to get through a heavy storm? Back then, we talked about the yacht as a "mini-grid", and I'm so happy that I can work on this vision with the fantastic Torqeedo engineers. After all, it's absurd to drive to the marina in an electric car and then fire up a stinking eight-cylinder. That must, and will, change.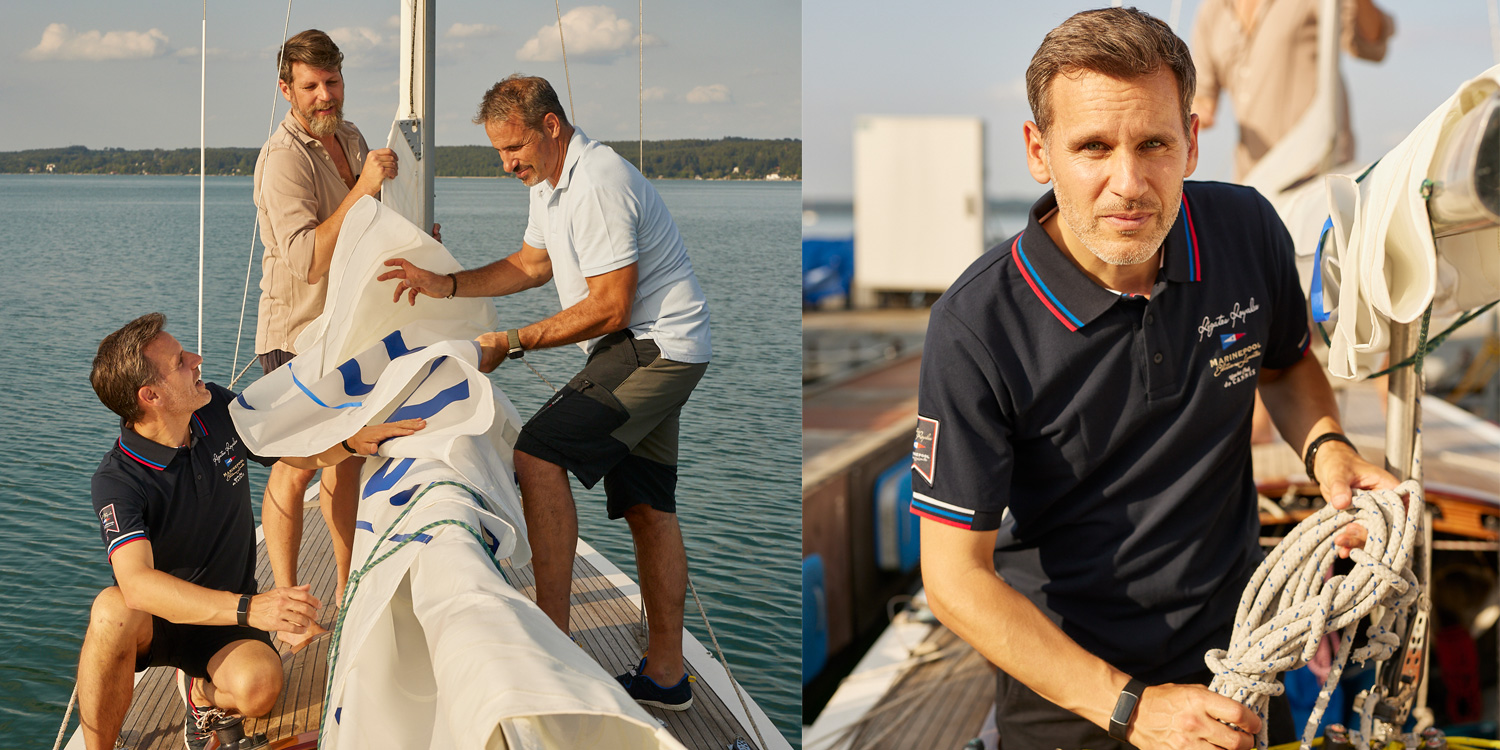 Then we're already in the thick of things: As Head of the Customized Solutions Business Unit, you will expand cooperation with shipyards, boat builders and commercial mariners. What are your priorities in the first months?
MV: Torqeedo technology is increasingly being leveraged to decarbonize the light commercial fleet – workboats, water taxis, passenger ferries, and tour boats – which can make a massive difference for the climate and local air quality. While working at Rolls-Royce Power Systems AG and other international corporations, I gathered technical knowledge and experience dealing with large companies as a Tier-1 supplier. So, I feel well-equipped to understand the needs of our boatbuilding partners and the commercial maritime sector. I am delighted to work at an agile, dynamic company where you can set up new standards and shape the maritime future. Torqeedo engineers are already working with boatbuilders such as Beneteau, Nautor Swan, Delphia, Saffier Yachts, and many more recreational and commercial shipyards to electrify their offerings. In the coming months, we will develop a more modular system toolbox to combine the principles of customization and serial production and make electrification even easier for our professional customers.
What are the most significant change drivers in electric mobility from your point of view?
MV: The biggest driver is the clear necessity to transform our economy and society to the post-carbon world. There's no alternative, and that's why we are seeing unparalleled investments in technologies like battery technology and new energy sources like fuel cells.
What's more? For example, the further development of foiling technology and materials research increases the range and performance of electric drives; now, we can think of the boat in a whole new way. A great example is The Icon, the foiling project that BMW, the start-up Tyde, and Torqeedo have implemented together. This is how we keep shifting the boundaries.
Fabian what are the new approach's key benefits for Torqeedo customers and business partners?
FB: Each business unit has a dedicated team of experts in sales, product management, application engineering, customer service, and after-sales service. By developing a deep understanding and forging even closer partnerships, we aim to build the absolute best products and services to transform how people move on the water and make a real difference for both people and the planet. With our new structure, we're prepared to be professional, profitable, and successful in this dynamic and quickly evolving industry and compete against new players on the market.
With this new two-unit structure, how do you ensure that the company still has a unifying mission?
FB: Our Torqeedo team is deeply dedicated to building the most innovative and environmentally friendly drive systems – just following the climate news or the weather reports is motivation enough. We're doing important, meaningful work at Torqeedo to bring the marine industry closer to the post-carbon age.
We aim to enable as many people as possible to experience the pure pleasure of emission-free boating. As we build and develop ever-more-powerful ways to move on the water, we help companies reach their sustainability goals and scale up cleantech. We go to work every morning because we respect nature and will do our part to protect it through close and transparent collaboration within Torqeedo and the entire marine industry. What I like about these values is that there is a certain tension between them. Can you enjoy an exciting day on the water and still minimize the impact on our natural and human environment? At Torqeedo, we've found a way.
Scaling up by focusing in
19 JULY 2023 • 8 MIN READING TIME