Torqeedo establishes new sales organisation in Italy.
Torqeedo will showcase its revolutionary electric mobility products at the Salone Nautico in Genoa, Italy, from the 1st to the 6th of October. The company will also hold an official presentation at the Teatro del Mare at 11:00 on Saturday, the 3rd of October.
Torqeedo recently announced a direct distribution organisation in Italy to improve sales and service support for the company's full range of Torqeedo products and systems. Gennaro Giliberti, who formerly managed project and key account sales for Italy, will now add retail sales to his responsibilities.
"The Italian market is embracing the move to a lower carbon future, and electrification with advanced system integration is extending beyond the powertrain to all onboard systems," said Giliberti.
Torqeedo's Power 48-5000 lithium battery was chosen to power the America's Cup AC75's foiling cant system. This critical system controls the 40-tonne hydraulic cylinders that position the composite foil arms and wings. An inboard version of Torqeedo's proven Cruise 10.0 electric drive system serves as auxiliary propulsion for the foil-assisted ClubSwan 36 one-design racer by Nautor's Swan.
Foiling technology is also revolutionizing electric speedboats. Thin but strong underwater wings lift the Torqeedo-powered Candela Speed Boat out of the water and drastically reduce drag. Candela is combining hydrofoils with a very light, all-carbon 7.6-metre hull, reducing energy consumption to 25% of a traditional motorboat.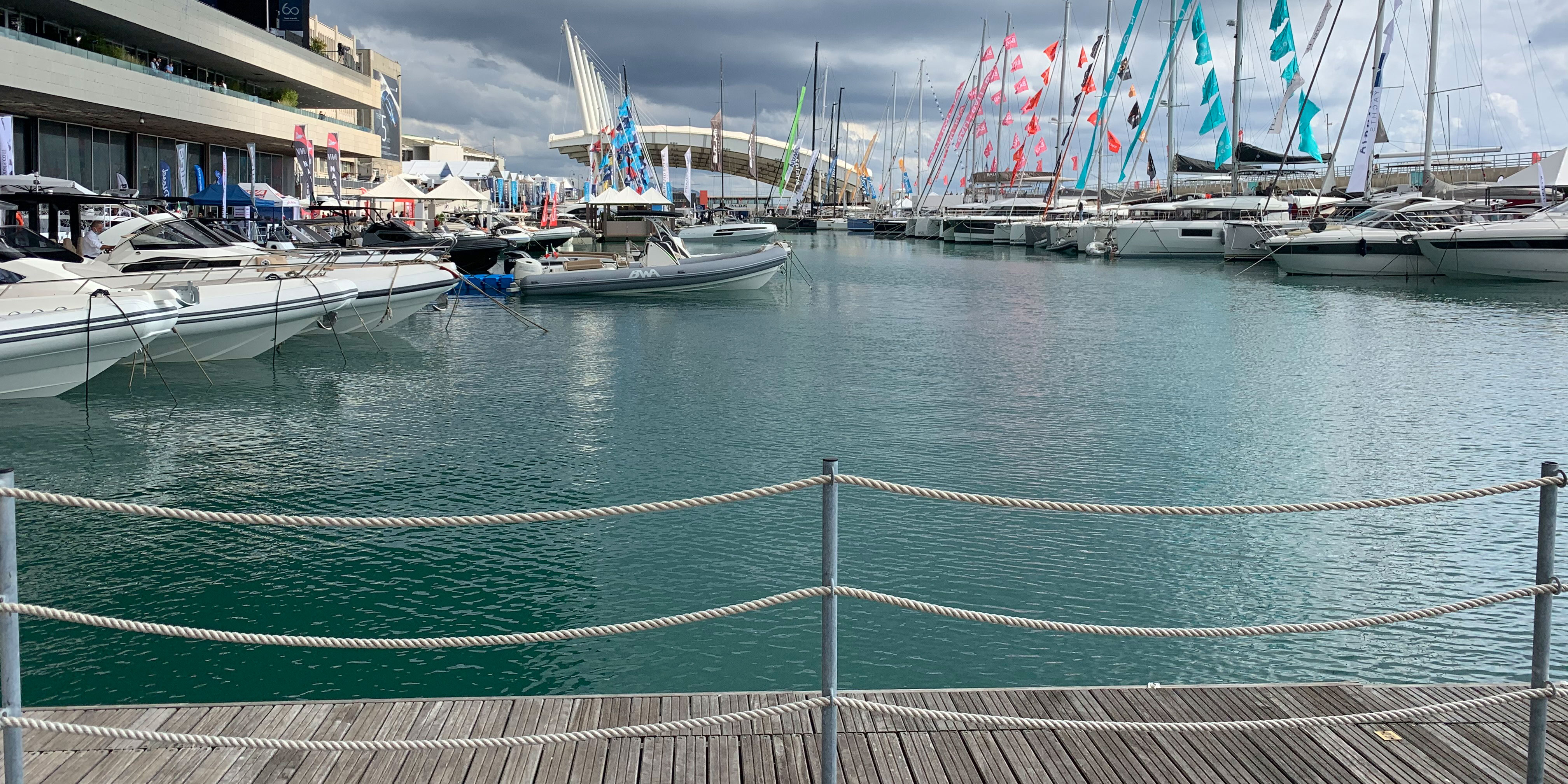 The recently launched Spirit 111's Deep Blue Hybrid electric drive system not only propels the yacht, it harvests clean energy while sailing which is then used to power the onboard loads like the galley, lighting and watermaker. The yacht's Lewmar hydraulics are also integrated and powered electrically through the central system. Deep Blue Hybrid is also used to power sailing catamarans, such as the Neel 51, and there is growing interest in 100% electric tenders like the Avon eJET, which has a Deep Blue 50 inboard powerplant for its jet drive, as support vessels for larger yachts.
Sailing clubs, marinas and harbours are also going electric with Torqeedo. Deep Blue-powered RIBs such as those produced by Naviwatt and Tornado are in use across the globe as coach boats and harbour support vessels. The lightest and most popular dinghy and daysailer motor, the 3 HP-equivalent Travel 1103, continues to break sales records and gain market share in Italy.
"Italy's inland lakes and cities with urban waterways, such as Venice, are moving to reduce air and water pollution by shifting to electric and hybrid boats," said Giliberti. "It is the right time for Torqeedo to expand its presence in this critical marine market."
Note: Gennaro Giliberti and the rest of the Torqeedo team look forward to welcoming you on stand TS16 Hall B and to the official presentation and press conference at the Genoa Boat Show. The presentation will be held on the 3rd of October at 11:00 in the morning at the Teatro del Mare. Please let us know you are coming: Tess.Smallridge@torqeedo.com.
More information:
Find high-resolution pictures at the: › Torqeedo Dropbox
Find the main catalogue 2020 here: › Catalogue 2020
Relevant Torqeedo Products
Salone Nautico hosts Torqeedo's electric boating products
3 OCTOBER 2020 • 4 MIN READING TIME
Commercial
Press Releases
Sailboats
Motorboats