Largest single-mast wooden yacht
Ipswich, United Kingdom (October 10, 2019)
The Spirit 111 is the largest single-mast wooden yacht built in the UK since Shamrock V in the 1930s and is believed to be the world's largest sailing yacht with electric auxiliary propulsion. The sloop-rigged yacht was designed at the direction of the owner and built by Spirit Yachts to be the most environmentally friendly sailing yacht ever built.
Spirit Yachts worked collaboratively with leading marine and automotive suppliers to deliver on the owner's eco-brief. The yacht is powered by a Torqeedo Deep Blue 100i electric propulsion system with four 40 kWh Deep Blue batteries. The electric propulsion system can drive the boat up to 40nm at eight knots solely from the battery.
The Deep Blue system charges the four high-capacity lithium batteries with BMW technology by rotating the propeller shaft while the yacht is under sail. All components have been carefully selected to achieve maximum efficiency with minimum energy consumption. Performance and comfort are not compromised.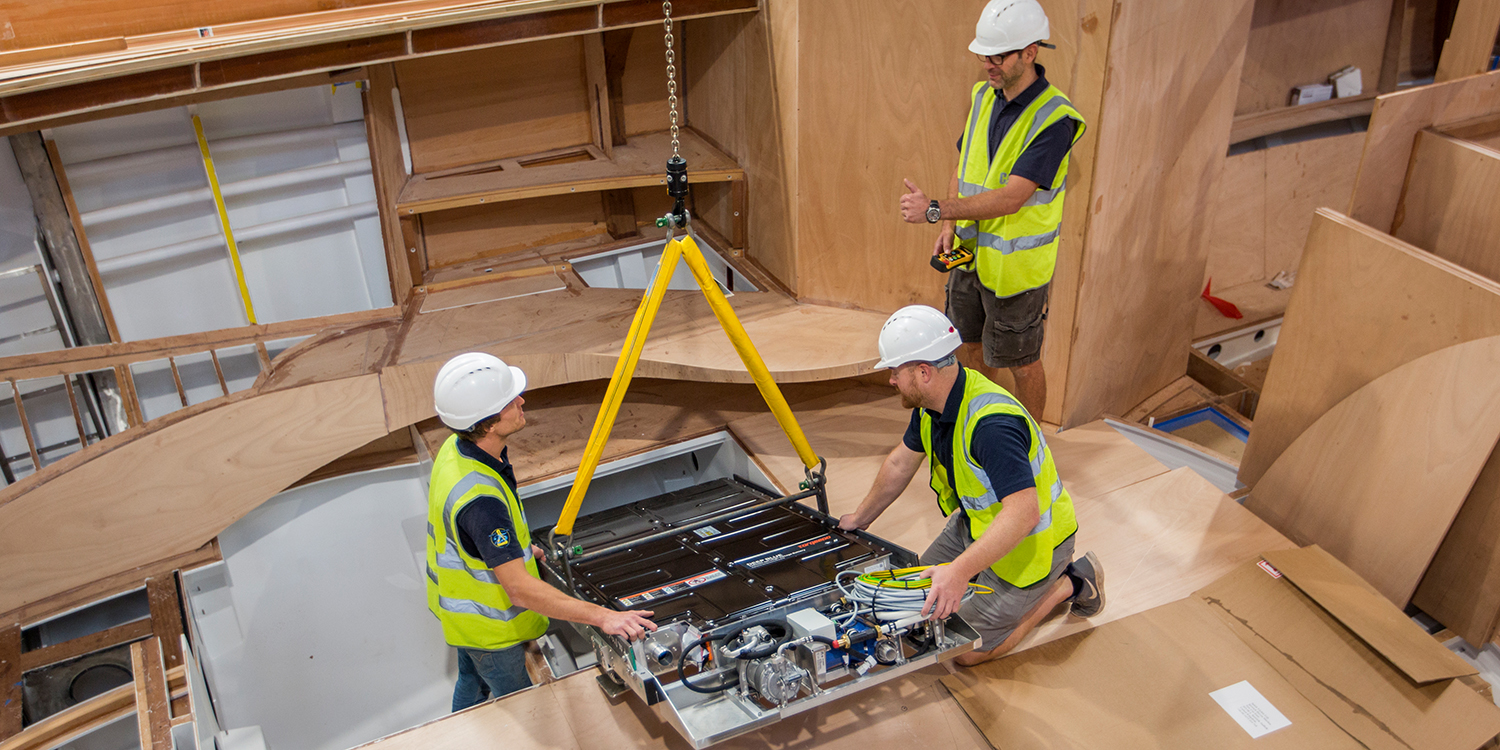 Spirit Yachts managing director Nigel Stuart explained: "It is important to the owner that he can spend the majority of his time away from marinas enjoying sailing and anchoring in bays. Using electric propulsion to regenerate the batteries whilst sailing, the yacht will be able to operate for up to four days at anchor without having to plug into shore power or start the two onboard generators. When the yacht crosses the Atlantic, as long as there is adequate wind, she will not need to consume any fossil fuels."
Nigel continued: "By partnering with suppliers and challenging ourselves to create customised solutions using the latest energy-saving technology, we have created one of the world's most sustainable superyachts. From construction using responsibly sourced timber to carbon-saving systems whilst in operation, the Spirit 111 sets a new standard for reducing the impact sailing has on our environment."
The Spirit 111 is one of the few superyachts that can be operated without a professional crew. Energy efficient Lewmar hydraulic deck hardware and OneSails GBR (East) 4T Forte sails made from recyclable materials will be fitted to a Hall Spar carbon fibre mast and in-boom furling to facilitate short-handed sailing.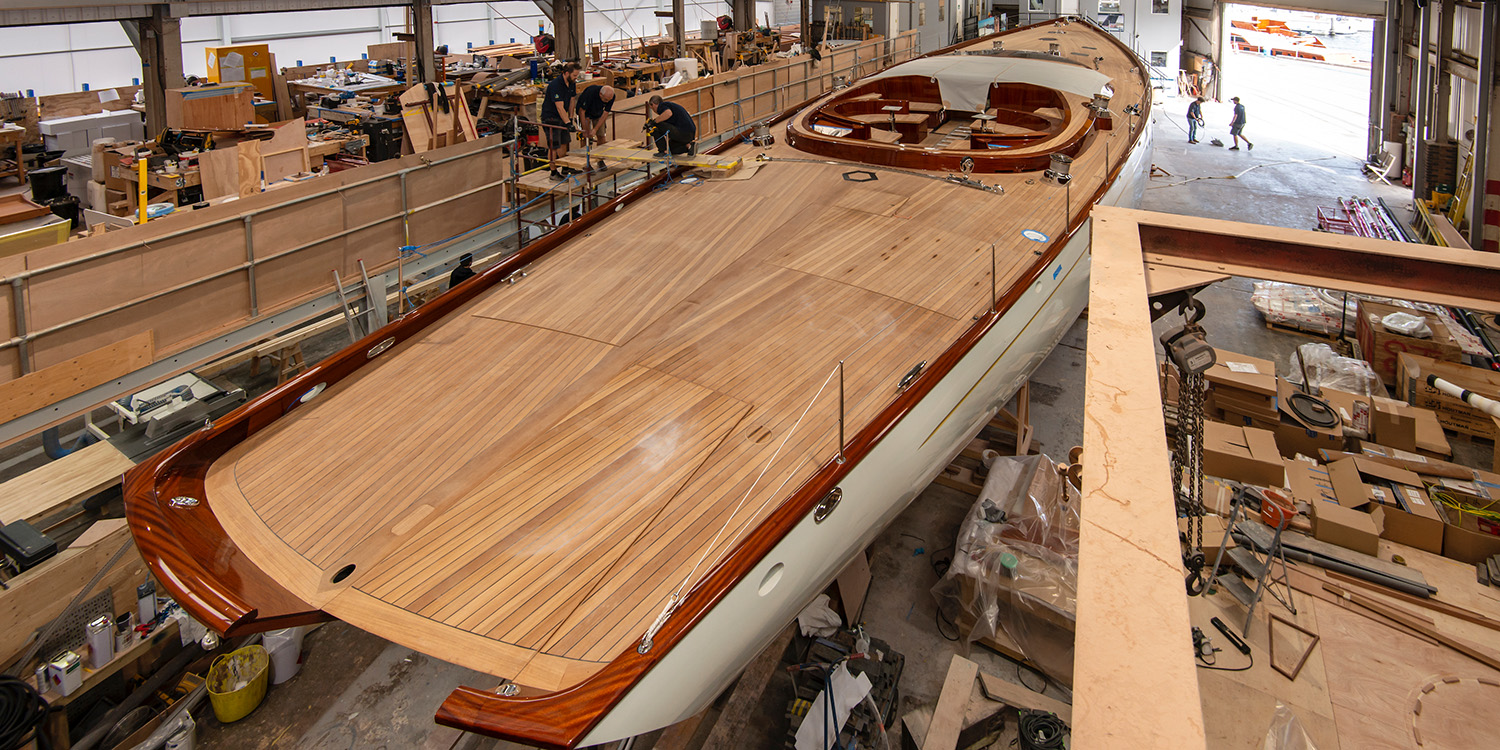 Spirit founder and head designer Sean McMillan commented: "A single-masted wooden yacht of this size that can be owner-driven is nothing less than a feat of engineering. The yacht'simpressive strength to weight ratio, a carbon rig and lightweight, performance sails will allow the owner to compete competitively in the Mediterranean regattas."
The yacht is now set to spend the coming weeks at Spirit Yachts for commissioning and test sails before beginning her winter season with her owner."
PR & Pictures
Find press releases, videos and high-resolution pictures
at the: › Torqeedo Dropbox
Find the main catalogue 2019 here: › Catalogue 2019
14 OCTOBER 2019 • 2 MIN READING TIME
Sailboats
Big Picture
Press Releases