The Waste Cleaner 66
Paris, France (December 3, 2019)
The Waste Cleaner 66 – billed as the world's most powerful all-electric boat designed for cleaning up pollution in inland waterways and harbors – will be unveiled by EFINOR's Sea Cleaner subsidiary at the International Nautic Boat Show in Paris-Porte de Versailles 7 to 15 December.
The unique vessel is powered by a Torqeedo 25kW Deep Blue motor with a 40 kWh Deep Blue battery, which provides up to eight hours of endurance at a cleaning speed of two knots
The six-meter (20-ft) aluminum boat, built at EFINOR's shipyard in Paimpol, uses patented technology to retrieve up to 700 kg (1543 lb) of solid waste and 1,000L (263 gal) of liquid waste, including hydrocarbons. The patented clean-up system automatically separates water and hydrocarbons to eliminate emulsification.
The boat is designed for operation in inland waterways, harbors and coastal waters, including jetties and tight corners where access is difficult. The versatile platform can conduct suction at halt or when moving, either forward or in reverse. It can be trailered for road transport and has a single point of lifting for easy launching and recovery.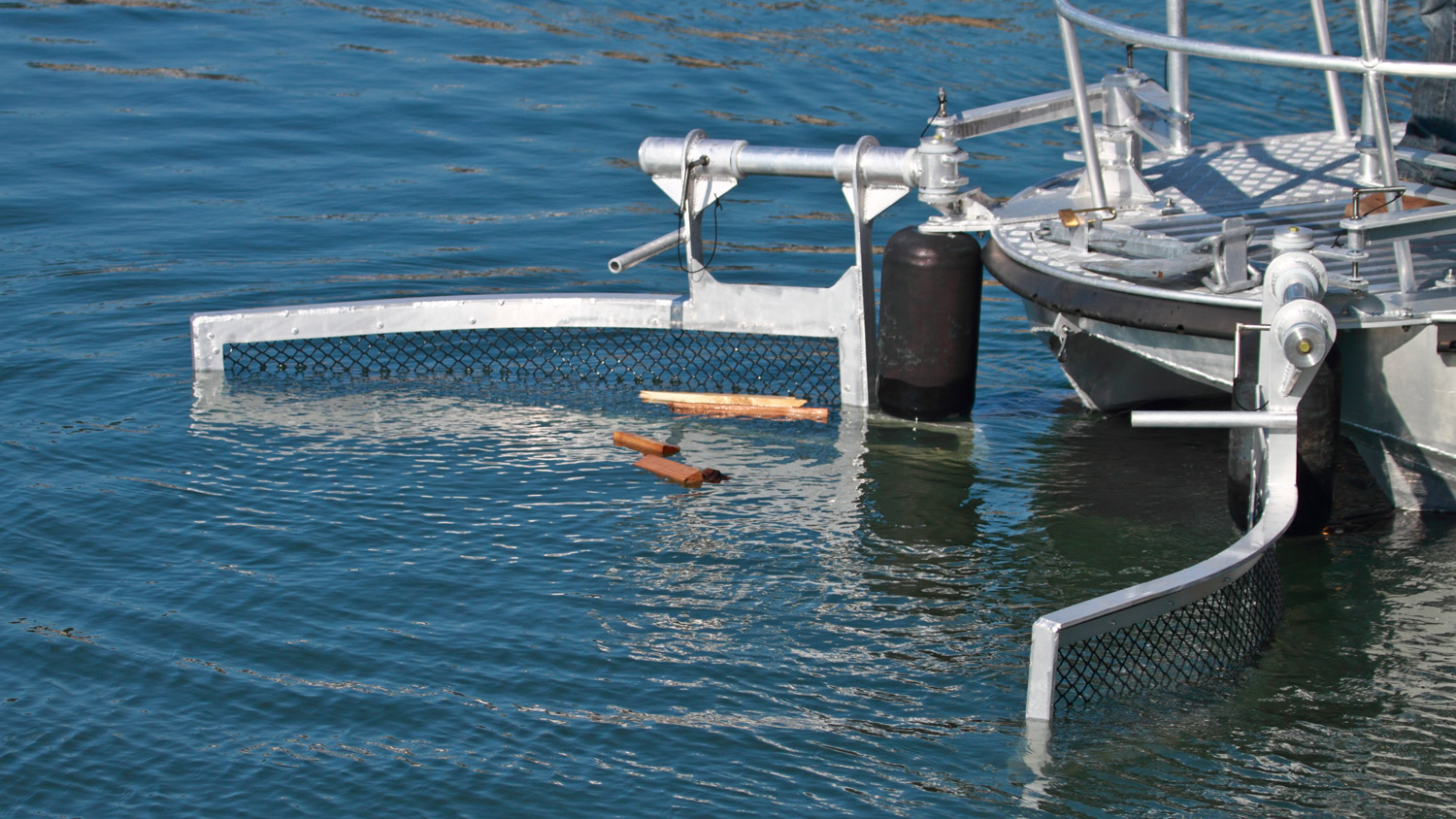 "We believe that acting locally is acting sustainably," said Benjamin Lerondeau, CEO EFINOR Sea Cleaner. "Our teams have worked closely with Torqeedo's engineers to create a highly efficient climate-neutral platform that meets the needs of harbors and marinas to maintain clean water while reducing their environmental impact."
"The Waste Cleaner 66 boat is an ideal platform for electrification," said Dr. Christoph Ballin, CEO Torqeedo. "The Deep Blue electric motor provides the low-speed torque and maneuverability needed to capture debris from the water while emitting no noise or exhaust fumes. We are getting substantial interest in electric power from other trash-removing vessel operators around the world."
PR & Pictures
Find press releases and high-resolution pictures
at the: › Torqeedo Dropbox
Find the main catalogue 2020 here: › Catalogue 2020
Relevant Torqeedo Products
An all-electric harbor water clean-up boat
3 DECEMBER 2019 • 3 MIN READING TIME
Tech
Commercial
Press Releases